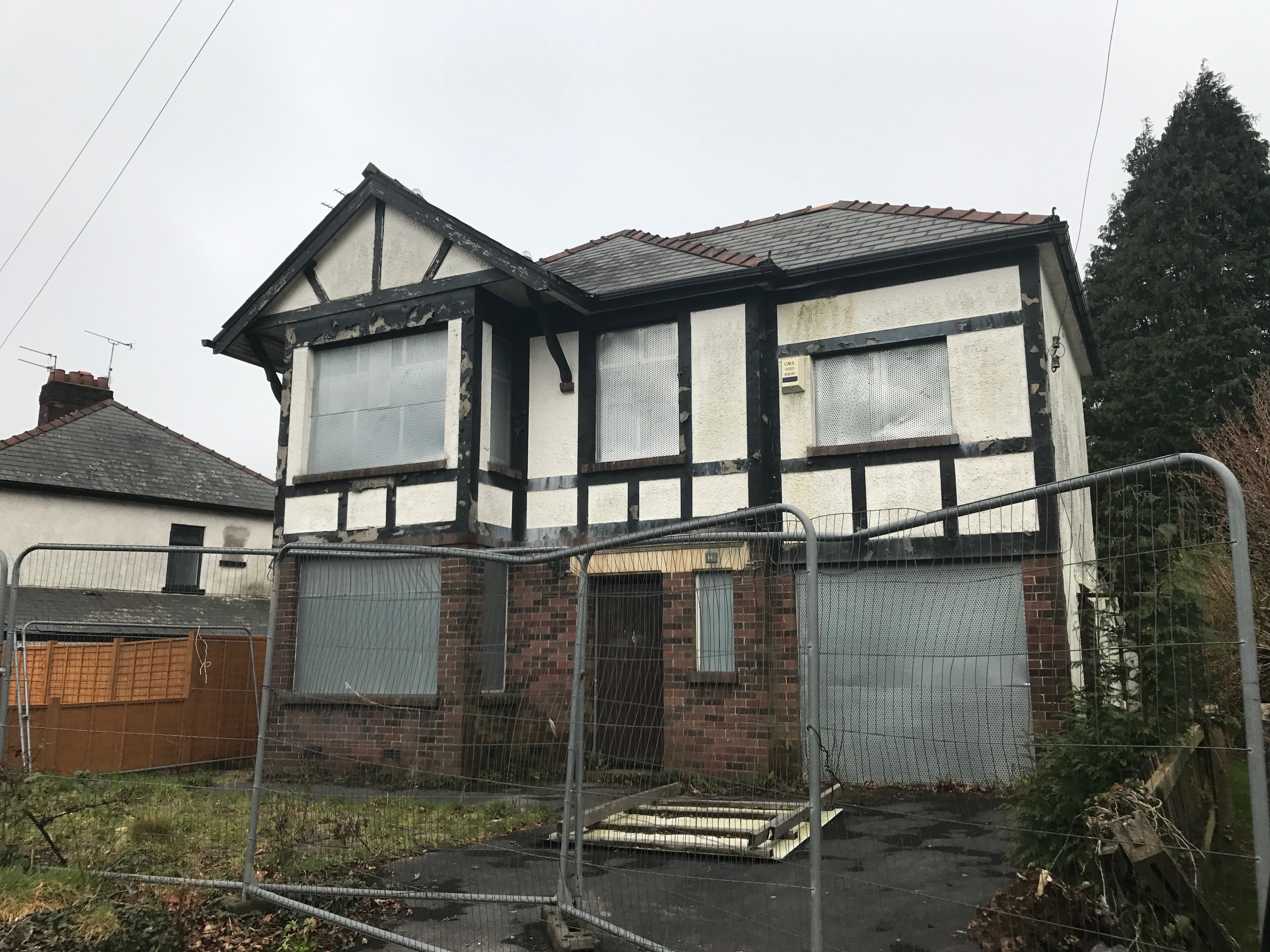 A FATHER and son avoided serious electric shocks after Western Power advised them to dig up live cables under their Cardiff drive.
The company suggested Gareth Meese and his father Ken dig up the driveway before new electric cables were installed.
"They could easily have been killed, they could have died on my drive," said Emma Meese, who owns the Cyncoed house with husband Gareth.
Western Power communications officer, Karen Welch, said: "We recognise that some of our processes fell below our normally very high standards of customer service."
When Mr and Mrs Meese bought the derelict property on Rhyd-y-Penau Road they asked the electrical distribution company whether electricity was still running to it.
Although the firm had previously owned it, the couple were unable to get an answer.
Mrs Meese said: "You think they'd be able to tell, they are Western Power and they owned the property before.
"I kept asking and asking, when and if the electricity had been disconnected from the mains or not but they could never answer me, all they kept telling me is that I had to have new cables fitted.
"This went on for ages and they still wouldn't tell me if the power was on or not."
Mr and Mrs Meese were advised by the company to replace the electrical cables at a cost of over £3,000 because the house had been empty for so long. After some negotiation that cost was reduced to £1,800.
Mrs Meese said: "They said that even if there were cables there they hadn't been used for that amount of time so they had to be replaced.
"They asked us to dig up our drive because it was on private land and they asked us to dig deeper than the existing cables so the new cables could be placed beneath them. So, we could have gone straight through the live cables."
Worried about the excavation, Mrs Meese asked an engineer to visit and advise them.
"I insisted that someone come out, but they told me on the phone that they were very busy and a small team and a lot of people want site visits and they can't do it," she said.
It was only after Mrs Meese rang NPower, the electricity company which had previously supplied the property, that she found the power was still connected.
Mrs Meese said: "The job was booked in but it was only after I had paid them that the woman said she was going to send off for an MPAN number, which is like a serial number.
"I said I knew the last energy provider was NPower so I got the MPAN number off them and when I rang [Western Power] back and gave them the number the woman said 'Oh it's actually live'.
"It begs the questions why has there been live electricity there the whole time? There should be a system in place to tell whether properties have electricity running to them.
Mr and Mrs Meese believe the family had a lucky escape.
"I still don't understand why the first port of call was to insist that we had to dig up our drive without checking whether the existing cables were live.
"We had a full refund but when I think about what could have happened it just doesn't bear thinking about."
Western Power communications officer, Karen Welch said: "We're aware of the issues involving Mrs Meese and have spoken with her at length. We have apologised for any inconvenience because after investigating matters we recognise that some of our processes fell below our normally very high standards of customer service."