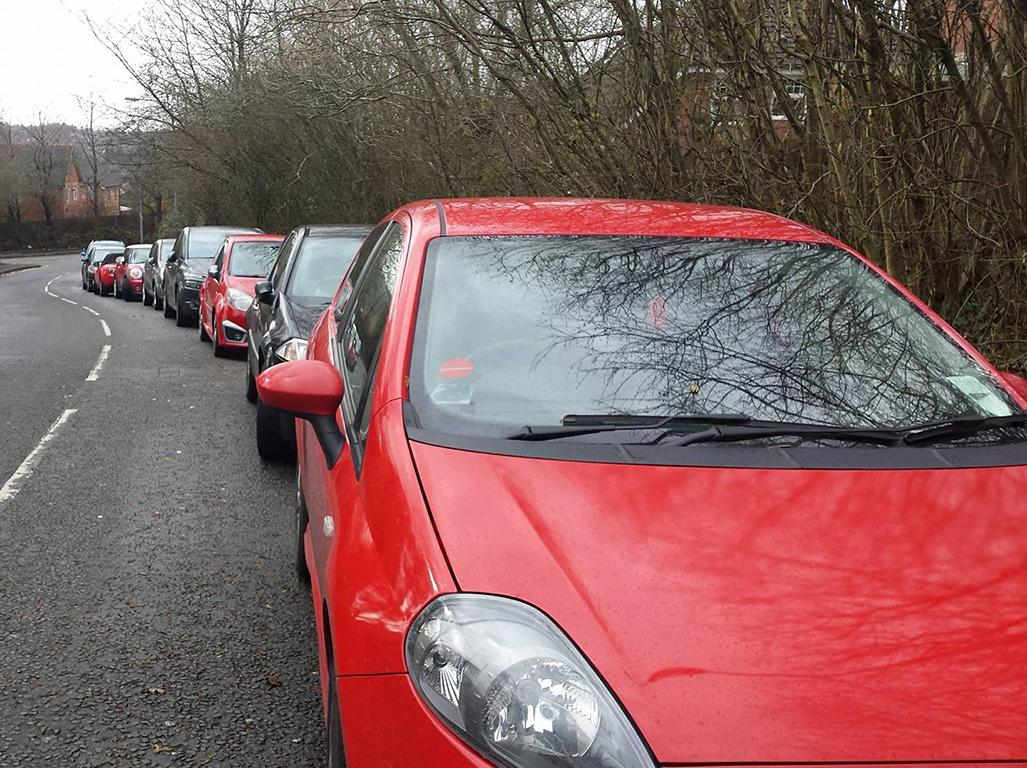 WORKERS parking in Pontprennau are putting residents in danger, Conservative councillor Dianne Rees has warned.
A parking shortage at Cardiff Gate International Business Park is forcing staff to leave their cars on residential roads, says the councillor for Pontprennau.
This includes staff at the Scottish and Southern Energy call centre, who can only park at Cardiff Gate for four days per week.
As a result residents have complained that cars are blocking access to housing estates near Heol Pontprennau.
"What is concerning us most is that it's only one road and it's only a single road. If [commuters] park there then the emergency services might have a problem getting through," said one resident from Clos Nant Mwlan who did not wish to be named.
"Commuter-parking in several areas in Pontprennau [is] causing huge irritation to the local population who live there," said Coun Rees. They find roads are blocked and it's dangerous to overtake."
Coun Rees added that double yellow lines in the business park stop more people from parking on-site. Although the restrictions were originally created to allow public transport to pass, regular bus routes have yet to materialise.
"There is never anyone parked at the Gate because they will get fined," confirmed Kevin Russell, 57, from Clonakilty Way, Pontprennau. "People know they will get a ticket so they park outside houses."
Instead staff at Cardiff Gate are encouraged to share cars and use public transport, despite claims that most employees travel from neighbouring towns.
"People have very little public transport access since they come from the Valleys. It's virtually impossible with the nature of  work and family life," said Coun Rees.
"The council have to bite the bullet and allow a multi-storey car park to be built. A lot of people do not want to be limited by bus arrangements."
Other residents have criticised the risks posed by dangerous parking.
"People are parking right up close to the junction and you can't see around the corner, you have to edge 10ft out into the road. They are obstructing people's vision," said Mr Russell.
He added that with some office space currently empty and plans for more buildings in future, the area must prepare for increased demand for parking.
"Not only is it difficult it's very dangerous at times, especially where I live you have to drive up the wrong side of the road on a blind bend to be able to get onto the roundabout," said one woman from Gelli Frongoch who wished to remain anonymous.
She added that daily tailbacks from Cardiff Gate to Junction 30 also cause commuters to leave their cars in Pontprennau on days they can park at the office. Staff members are given stickers to display on their windscreens showing the day they must park elsewhere.
"Pontprennau becomes a non-pay car park for Cardiff Gate," concluded a 77-year-old resident from Clos Nant Garwg.
"It now means that in some parts there is a long stream of cars parked so the the street is effectively halved. Potprennau needs adequate parking. It's quite simple."
A Scottish and Southern Energy spokesperson said: "SSE strive to ensure appropriate travel to work arrangements are in place for colleagues across all of our sites.  With particular reference to Cardiff Gate a number of measures have been adopted to ensure our car parks are used in the most effective manner.  
"This includes colleagues being allowed to bring their car to site up to four days per week, with the intention being that they car share on the fifth day.  In addition to this, SSE actively encourage the use of public transport and regularly update colleagues with details on the services that are available."
A spokesperson for Cardiff Gate added that each tenant is given a specific number of spaces and it is their responsibility to allocate parking.
They said: "We have no control over enforcing parking rules."