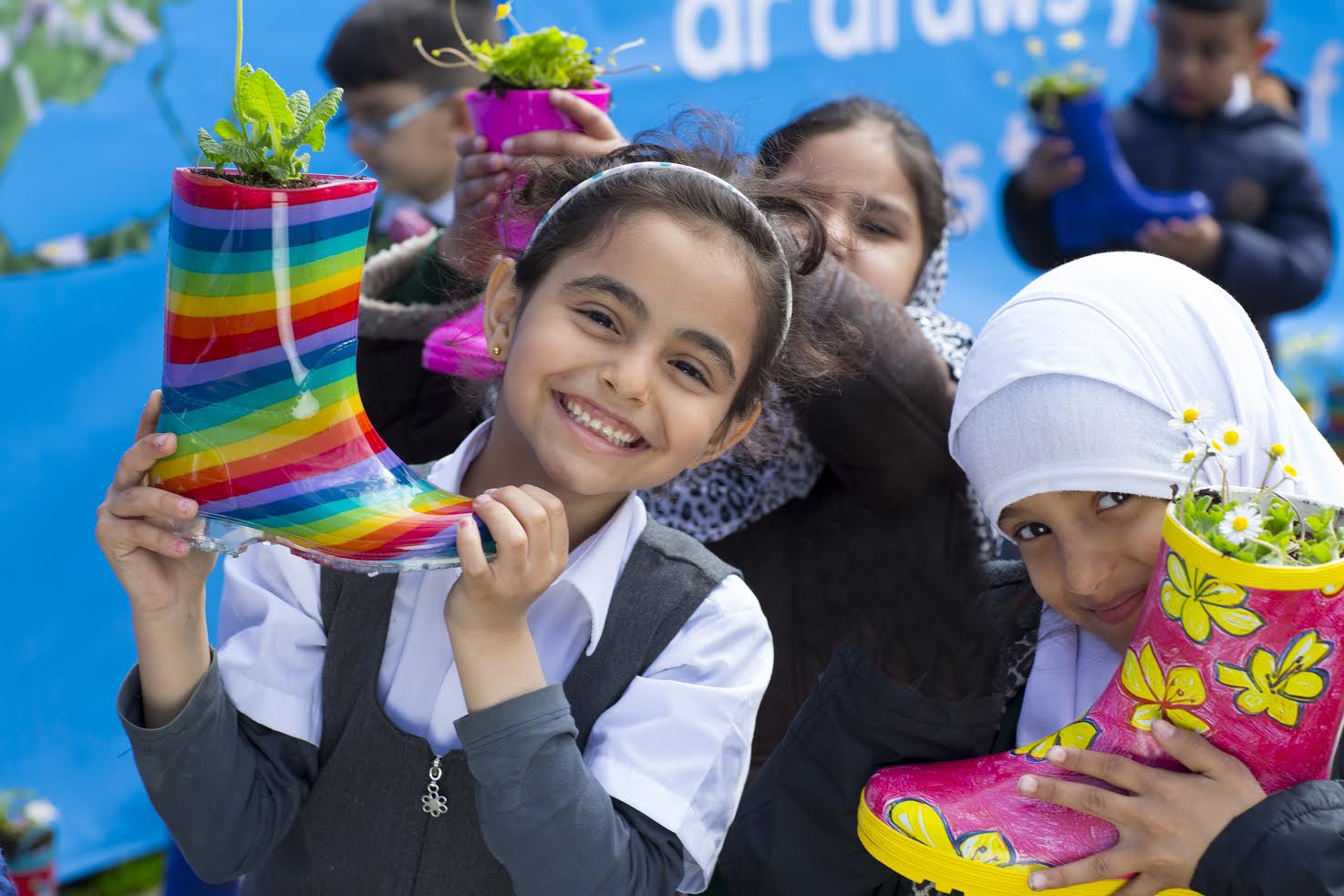 A NATURE charity in Cardiff will receive half a million pounds from the Big Lottery Fund allowing thousands more youngsters to spend time with wildlife.
The windfall is a boost to the Giving Nature a Home in Cardiff project, after its funding from the Tesco 5p bag levy ends in March.
The project,run by the Royal Protection of Birds, was set up in 2014 in partnership with Cardiff Council. It aims to protect nature and wildlife in Cardiff and inspire young people to visit parks and open spaces.
"Only one child in every eight in Wales is reasonably connected with the natural environment and one in every 14 species in Wales is now facing extinction. This without question is cause to continue with our work," said project manager Carolyn Robertson.
Volunteers have visited 60% of Cardiff's primary schools – helping 13,900 pupils map and score their school grounds for nature by identifying habitats and finding ways to create more.
The project is currently funded by Tesco customers through the 5p carrier bag levy, but this is set to stop on March 31.
Ms Robertson said: "We are very excited to have received funding for another five years."
The project has also allowed families in 90% of Cardiff wards spend more time with wildlife by improving local green spaces and holding free family events which have attracted 77,000 people to Bute Park since 2014.
Rona Aldrich, Wales committee member for the Big Lottery Fund, said: "Programmes like [this] are making a difference to the lives of so many people in communities across Wales.
"It delivers on our promise to use National Lottery funding to regenerate and revitalise communities, tackle disadvantage head on and leave a lasting legacy."
Its most successful event, Tape, attracted more than 10,000 visitors to Bute Park in 2015. The quirky installation was made from sticky tape and resembled a giant interactive cocoon which was later recycled to make birdhouses. Visitors also enjoyed story-telling, nature themed circus acts and a live DJ.
David Kilner, coordinator of Canton and Riverside Grows Wild, said: "It is really exciting that RSPB has been granted this funding. Protecting nature in Cardiff requires providing positive experiences of nature.
"The physical and mental benefits of working in and having outdoor spaces are second to none. As individuals become engaged with green spaces and the nature around them they share and spread this knowledge and positive approach."
Councillor Bob Derbyshire, cabinet member for environment, said: Giving Nature a Home in Cardiff is a great way of encouraging children to not only visit our fantastic parks and open spaces on a regular basis but to see them as areas where they can have fun as a family.
"Thanks to the Big Lottery Fund, we're going to be able to help even more families identify with our wildlife and enjoy the benefits of spending time in the great outdoors."
Over the next five years, the team wants to involve a further 50,000 children and families to protect nature and wildlife in the city.