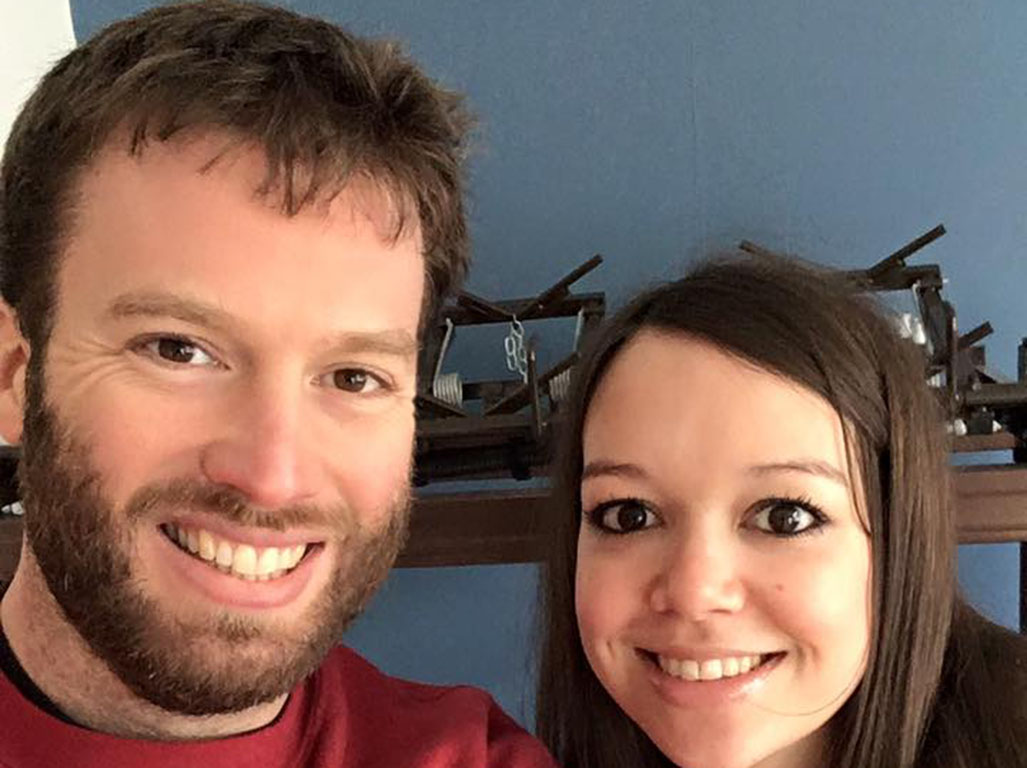 A BAPTIST minister is opening an alehouse in Canton to encourage people to talk more face to face.
The Rev James Karran, 36, hopes that St Canna's Alehouse at 42 Llandaff Road will attract people with its simplicity.
He hopes to open in the next couple of weeks.
According to the Micropub Association, a micropub is a small pub that listens to its customers, serves cask ales, promotes conversation and doesn't use any forms of electrical entertainment.
This is the vision that drives the Rev Karran. He wants to create a space where people can do two things — build face-to-face relationships and drink local beer.
He said: "I've been a Baptist Minister since 2006 and I've always felt a strong desire to help people connect. It strikes me that this is perhaps one of the main issues with our society today. We're great at following each other on Twitter, but not so great at looking each other in the eye and having a conversation.
"I want to strip things back to basics. It will harm no one to log off for a while and enjoy some good beer in a place you know you are welcome."
As part of the micropub concept, the Rev Karran will run St Canna's Alehouse by himself, at least at the start.

"To start with there will be only me and perhaps some help during busy times. It will be a bit 'suck it and see' though. If it turns out we're really busy from the outset, which would be great, I'll definitely look to take others on," he said.
The Rev Karran is from Canton and believes it is the best place to open his new pub.
He said: "I love the area, but I would have picked it as an ideal location anyway. There are so many awesome local businesses growing in the area, especially in food and drink, and I'm excited to be a part of it."
Alan Nicholls, 62, runs the Remember Canton Facebook group.
"We always welcome a new drinking venue in Canton, especially in a climate of public houses closing every day. I'm not quite sure what to expect. I guess the prices will have to be right seeing that there is no entertainment which, in my opinion, is essential in today's establishments. Even if it's just a quiz. But, let's be positive and wish the owner luck. I will certainly take a look and some photographs for the site."
The Rev Karran, has been taken with the concept since he heard about Martin Hillier, who opened the first micropub in Herne Bay, Kent in 2005.
"Martin developed the ethos of the micropub which is a response to the rise of the chain, plastic pub in Britain. The ethos is simple — conversation and beer. This was realised by a few rules which Martin introduced: all seating is at equal eye level, no electronic entertainment and patrons are encouraged to stay off mobile phones." he said.
"There's absolutely no lager. Real ale only, served direct from the cask. It was this ethos that grabbed my imagination because it speaks to my own beliefs about the importance of relationships."
Despite being a minister, religion isn't going to be a big part of St Canna's Alehouse, although the Rev Karran believes his experience in the Church will help him run the pub.
"Yes I am a Baptist minister, but I will not be running a church at the same time or anything like that. I actually see the alehouse as a natural progression from my church work.
"For the last three years I have been a chaplain at the University of South Wales and the chaplaincy's work is all about hospitality; welcoming people, valuing people and encouraging them to build relationships with others. Essentially this is what I hope to do at St Canna's, with the added bonus of beer."
Although religion isn't going to play a significant role in the pub, the Rev Karran thinks St Canna would approve of his idea.
He said: "We chose the name because St Canna is the Welsh saint who gave her name to both Canton and Pontcanna. We have Canna's Town, Canna's Bridge and now Canna's Alehouse! I'm sure she would join us for an ale or two if she were around today."