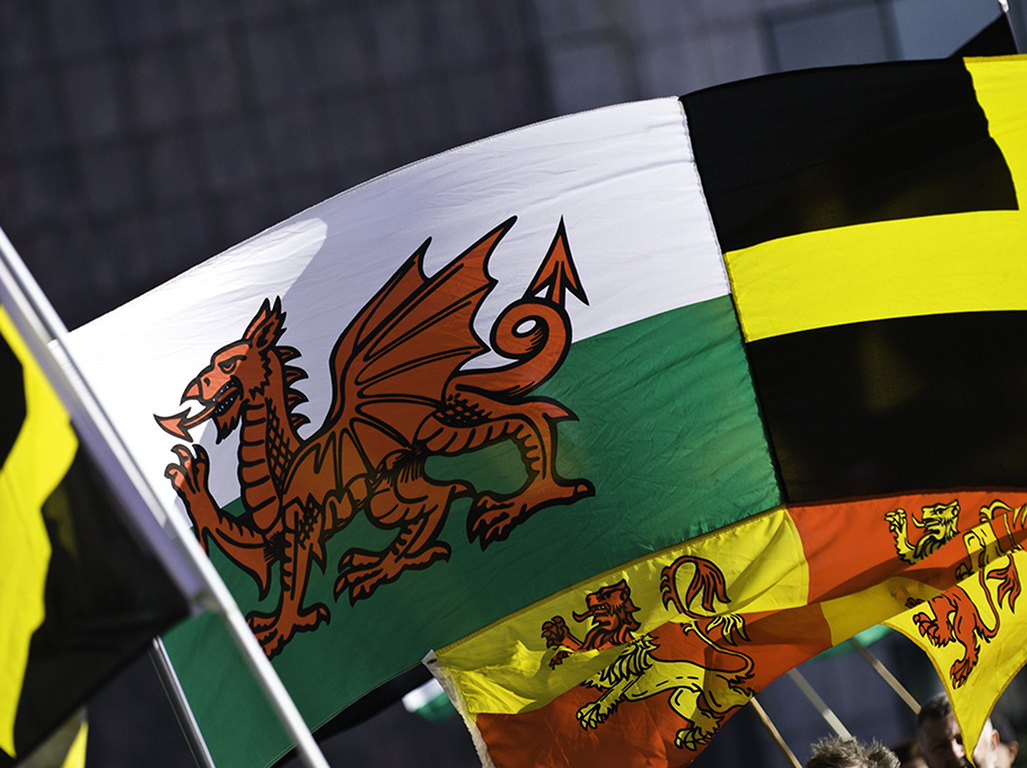 IT might not be a bank holiday, but there is plenty of things to do this Wednesday to celebrate with family and friends. Expect lots of daffodils, leeks and Welsh flags at the annual parade and St David's Day run, taste some Welsh inspired cocktails or visit a castle for free.
Here's a list of the top six things to do in Cardiff on St David's Day:
The National St David's Day Parade
The annual St David's Day Parade will take place in the city centre. Starting outside Cardiff City Hall, it will proceed through the city centre, down Queen Street on to St John's Street before ending at The Hayes. The National Anthem will then be sung outside St David's Hall.
Whether you take part or just want to watch, expect dancers, performers and bright green leeks and yellow daffodils turned into accessories.
When? March 1 12.30pm
Where? Cardiff city centre
Best for: Atmosphere
The St David' s Day Run celebrates the national day while raising thousands of pounds for different charities. Since 2003, it has taken place on the weekend closest to St David's Day and is a great family day out offering a 1K fun race as well as 5K and 10K races so there is something for everyone.
When? Sunday 5 March
Where? Bute Park
Best for: Family fun and enthusiastic runners
BBC National Orchestra of Wales Concert 
The concert is always hugely popular and tickets range from £15 – £37 but students can get tickets for just £5. It promises to be a remarkable night celebrating Welsh music as the Orchestra and Chorus are joined by Welsh soprano Rebecca Evans.
When? March 1
Where? St David's Hall
Best for: Fans of classical music
Visit a Welsh Castle for free
Cadw is opening its doors for free on St David's Day so all visitors can explore their sites across the country without having to pay a penny.
Closest to Cardiff is Castell Coch, also known as Red Castle — a 19th Century Gothic Revival castle in the village of Tongwynlais next to the River Taff. It boasts an elaborately decorated interior and has multi-sensory resources for those with sensory or physical disabilities.
When? March 1
Where? Any Cadw castle or historical site in Wales
Best for: Free family day out
Music at National Museum Cardiff
In honour of the Patron Saint of Wales, you can catch some free music in the main hall of the National Museum. While you are there you can also take a journey through The Evolution of Wales – finding out how life in Wales has evolved and which dinosaurs once roamed the country.   
When? March 1 at 12pm
Where? National Museum
Best for? History lovers  
Drink some Welsh inspired cocktails 
The first Dirty Martini to open outside of London is here in Cardiff. You can enjoy a night out sampling their Welsh inspired cocktails which are exclusive to their St Mary Street bar. Featuring locally sourced spirits, the Welsh cocktails include the Red Dragon, Merlin's Cup and an Old Myth.
When? They are open 3pm until 2.30am Sunday to Thursday and 12pm-2.30am Friday and Saturday.
Where? Dirty Martini, St Mary Street.
Best for: Night out in Cardiff