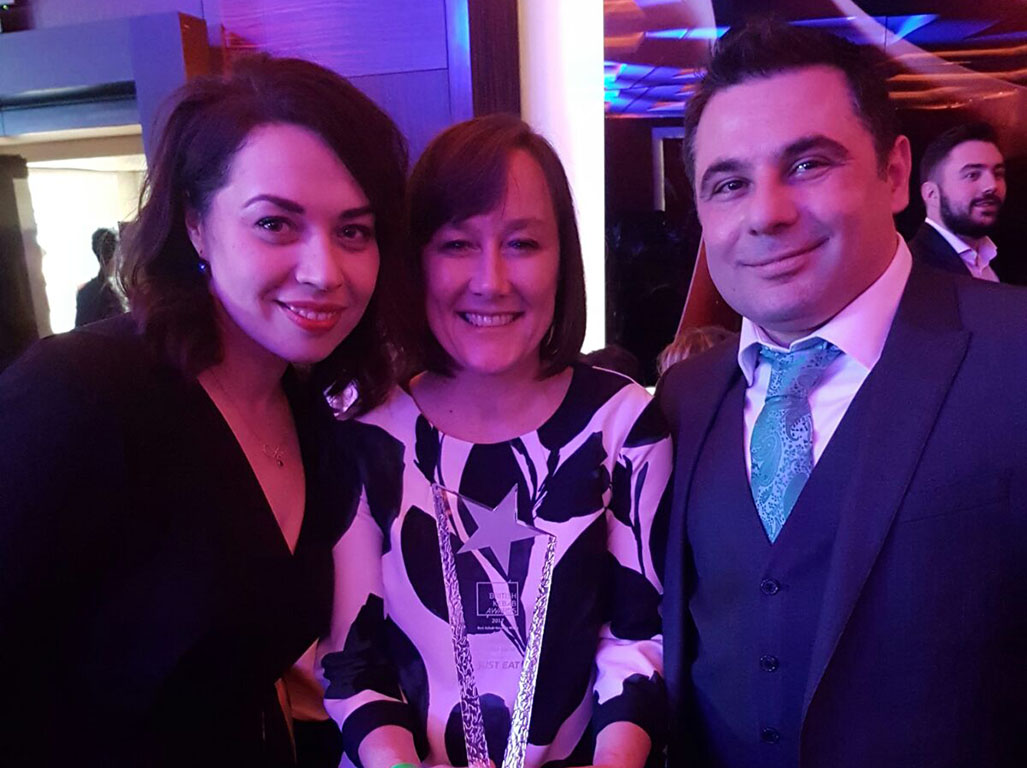 A CARDIFF kebab house has been named the best in Wales.
Family-run Moroccan and Lebanese restaurant Mezza Luna on City Road won the prize at the British Kebab Awards.
Mezza Luna, which was opened five years ago by Anna and Zak Sarhan, won Best Kebab House in Wales at a ceremony at the Westminster Park Plaza Hotel in London, on February 26.
The couple, who used to run a sandwich bar in Penylan before opening the restaurant, didn't know they'd been shortlisted.
"It was a surprise to be nominated. My husband ignored it at first; he left the pile of letters because I was away and when I came back I found it," said Anna, 34.
"We're not sure who nominated us. It must have been some happy customers. It may have been one of our take away customers, because the awards were sponsored by JustEat."
The couple were delighted to receive their award from Cardiff Central Labour MP, Jo Stevens.
"We had a really good time. It was nice to get the award from someone like Jo, who we know, instead of someone who we don't," says Anna.
So what makes the kebabs at Mezza Luna stand out from the crowd?
Zak, 42, says it's all about the little things coming together. "We always make sure to use fresh ingredients. We make sure when we are buying that we check the quality of the meat. We go to the same suppliers, but you still have to make sure that it's up to standard.
"We make sure it's fresh. So instead of storing the meat for a long time in the freezer, we go twice a week to pick up the meat rather than just once a week.
"We have our own recipe that we are proud of. The most important thing when cooking a kebab is not to overcook it or undercook it. You have to keep everything moist and fresh.
"You also need good quality charcoal, that will give you the extra nice flavour. We go through a lot of charcoal.
"You also need the marinades and the spices, so all those small things, when you add them together, really make a winning recipe."
Anna, who is from Poland and Zak, who is from Syria say they hope they will see an upturn in business following the award. "We hope so. The comments and the reaction from people and our customers has been amazing.
"We have noticed an increase in phone calls of people wanting to make a reservation. Social media helps get the word out. I heard from some of our friends that we were mentioned on Radio 2 by Chris Evans and we missed it!
"So yes, we are hoping it's good for us."