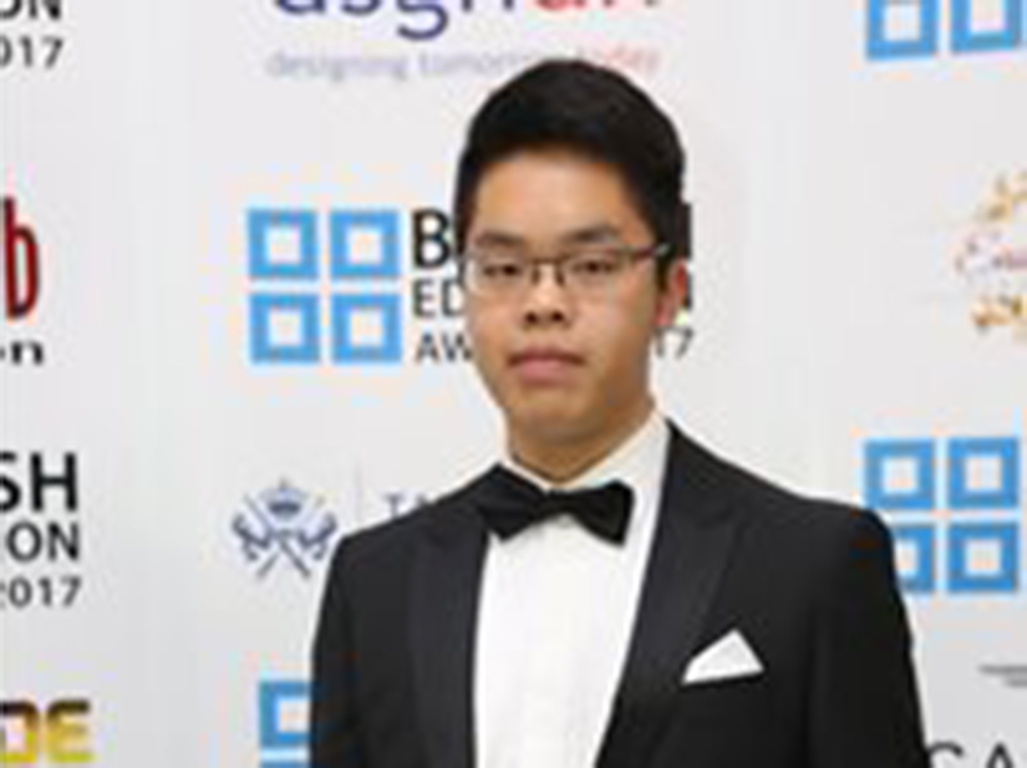 A FORMER pupil of Radyr Comprehensive School has been nominated for an award which celebrates Britain's best students.
Joshua Khang Soon Li Saw Hee, 19, from Rhydlafar, was nominated for the British Education Award in the A-Level category in Wales after achieving five A-Levels at A* and one at A grade.
The awards, which promote excellence in education at secondary, college and university level, were presented at a ceremony in London last week.
Although Mr Li did not win the award, which was won by Gareth Lewis from Swansea, it did not stop him relishing every moment of the experience.
"The ceremony was definitely one of the most memorable and exciting experiences in my life so far. It was great to meet so many different people – students, celebrities, politicians, and even government officials. If I could do it all over again, I definitely would," he said.
"I wasn't expecting to even be shortlisted in the first place. However, I am glad that I was selected in the end, and I felt honoured that my achievements stood out amongst the other outstanding achievements of students across the country."
Mr Li achieved A-levels in Maths, Further Maths, Chemistry, Physics and Biology along with the Welsh Baccalaureate. The incredible results helped him earn a place at the University of Birmingham to study medicine.
"The degree is definitely very demanding, but I do find it really enjoyable and a good challenge," he said.
"When he told me his results last year, I was so proud and happy for him," said Janet Li Saw Hee, Mr Li's mother. "He had worked hard and deserved the results he got. We enjoyed the award ceremony in London, it really was a memorable event.
"My hopes for Josh are that he will continue to enjoy what he's doing, be happy and do his best in whatever he takes on.
"We would also like to thank all staff at Radyr Comprehensive School for their support and help, specifically Dr Roe."
Head of Sixth Form at Radyr Comprehensive School, Dr John Roe, had nothing but praise for Mr Li's achievements. "We're really, really proud of him, he's simply contributed to all aspects of school life," he said.
"His A-level results were fantastic but he's someone who was a fantastic role-model to younger students. To be nominated for the A-level category of the Awards, when there are so many schools out there, is just fantastic.

"I think Josh should be a role model for all the students in the school, he proves to them that if you work hard you get rewarded."