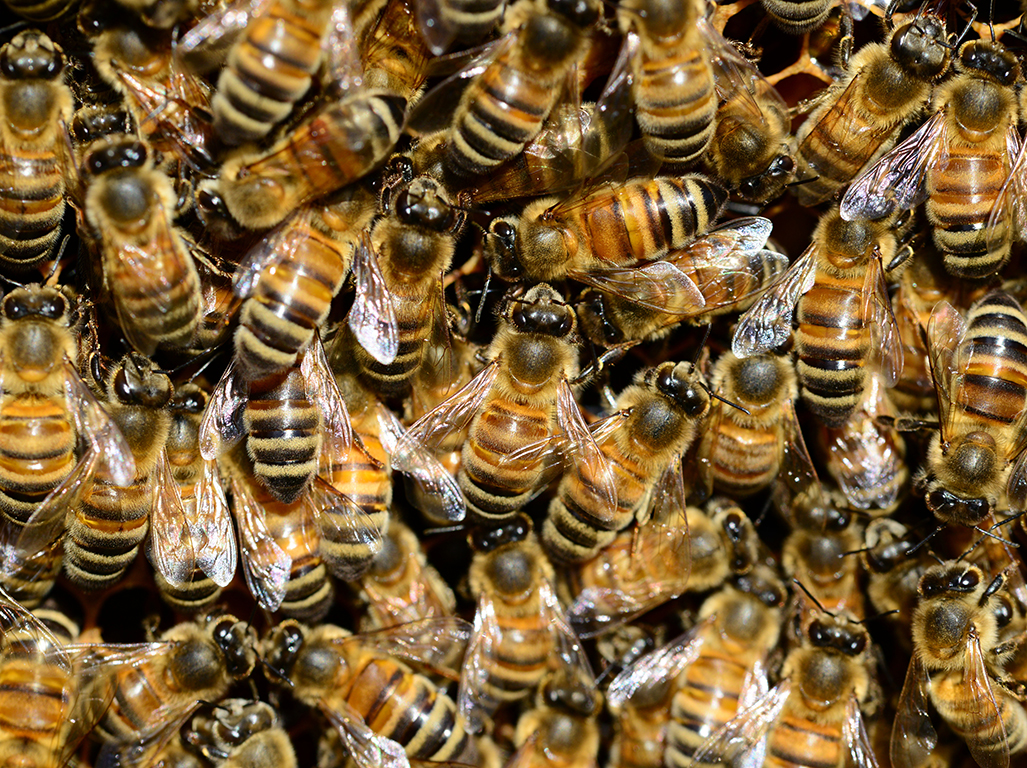 Edible Adamsdown Community Garden hosted its first ever beekeeping workshop on Sunday, March 19. The Cardiffian reports on why bees are so important, and offers top tips on the art of apiculture from beekeeper Hannah Garcia.
A COMMUNITY garden in Adamsdown has held its first ever workshop on how to keep bees.
Edible Adamsdown Community Garden based on Moira Terrace offered an introduction to urban beekeeping at 3pm on Sunday, March 19.
Jonathan McLoughlin, who helps to run the garden, wants more people to look after pollinators like bees, which are currently suffering a steep decline in numbers.
He said: "If there are not enough pollinators such as bees then we will have big problems, and keeping bees is one of a number of things we can do.
"I think even if you are not interested in beekeeping it's really fascinating to come along, and children are welcome as well.
"If nothing else you get to meet some local gardeners, and there will be honey-based treats to try."
When volunteers at the garden became interested in keeping bees, Jonathan asked Hannah Garcia, who keeps bees in St Fagans National History Museum, to run the workshop.
Hannah, who learned to keep bees from visiting rooftop hives on John Lewis' headquarters in London, said: "It really is on the rise in Cardiff, there's a lot that goes on that even people who are really into beekeeping don't realise."
Many commercial and public buildings in Cardiff now have beehives on their roofs, including the St David's Centre, the National Museum of Wales and the Bute Building – home of The Cardiffian.
Hannah said people not interested in keeping bees or who do not have the space can help in other ways.
"A big problem for a lot of bees and other pollinators is finding food in urban environments, so growing pollinator-friendly plants in our gardens is one of the best things we can do to help them."
Edible Adamsdown has also played host to lessons on chicken keeping, and how to make elderflower champagne.
SEVEN TOP BEEKEEPING TIPS
Here are Hannah Garcia's top tips for anyone who wants an introduction to apiculture.
Join your local beekeepers association


"There is no better way to get into beekeeping than joining your local association," says Hannah.




"The last thing anyone should be doing is getting all their stuff on the internet and going it alone."




Beekeepers associations can help new members by lending equipments and years of experience. Find out more about Cardiff's beekeeping association

here.
Spend plenty of time getting hands on with bees before starting


Hannah recommends spending a lot of time watching other beekeepers and getting to know the characteristics and habits of bees before thinking about buying their own hive.

Learn to like your smoker


"I am really bad at this, but it really helps with handling the bees. A practiced beekeeper will know how to use just the right amount of smoke to keep the bees out of the way."
When a keeper blows smoke into a hive, it masks the bees pheromones, chemical signals they release to communicate, which means the keeper stays safe from being stung.

Look after your bees all year round


"Even though we are having quite mild winters at the moment, we are having quite wet, mixed-up summers," says Hannah.
In this kind of weather it is hard for bees to find enough nectar and pollen to make excess honey, so a good beekeeper will only take the surplus honey and keep a close eye on the bees' stores, feeding them with sugar syrup if they need it.

Remember that a hive has a collective personality

"The personality of the queen is passed on to all of her 50 to 60 thousand children," says Hannah.




This means that if you have a calm queen you will have a calm hive of bees, but those unlucky enough to have a grumpy queen bee had better watch out.

Don't be afraid of swarming bees


"Swarming is a hive's way of reproducing, and is completely healthy and natural for them to do," says Hannah.
Hives that have grown too large need to split into two groups, each with its own queen, and swarming is the way that they decide how to separate and where to make their new home.
During swarming bees are not usually aggressive and don't bother people unless provoked.

Help other pollinators


"The best thing you can do to help other insects is keep pollinator friendly plants in your garden," says Hannah.
There is a list online on the RHS website.