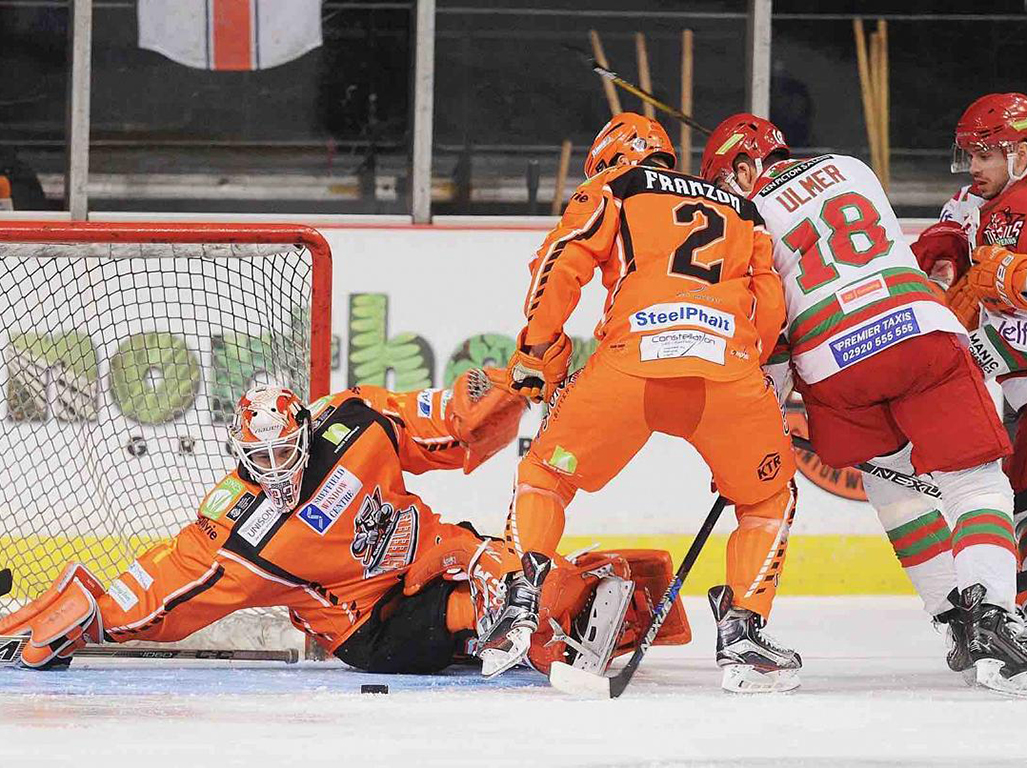 CARDIFF Devils are just two wins away from their first ever league victory — and they could come this weekend.
The Devils will be battling both their Challenge Cup rivals the Sheffield Steelers and the Fife Flyers on Saturday and Sunday respectively.
Following their win over the Dundee Stars last weekend, Cardiff now just need two more wins across their last four games to win the Elite League.
They are currently heading the table with 75 points, five ahead of second-placed Belfast Giants. It would be the first time in their team's history that they win the league title.
Their first game this weekend will be an away game against the Sheffield Steelers on Saturday, who they triumphed over 3-2 in the Challenge Cup final on March 5.
However, last weekend the Steelers got their revenge after dominating Cardiff 6-2 on Sunday.
Speaking after the match, Devils' player-coach Andrew Lord said the team got complacent in their latest match against Sheffield.
"It wasn't our best by any means. We weren't good enough to be honest and to beat a team like that, we need everyone and then some, and we didn't quite have that," he said.
"I'm not sure what was in everyone's minds but to beat a team like this, no matter what the stage or the standings, it's got to be a full team effort. We have to battle more than ever."
As such, a win against the Steelers is not as certain as Devils' fans would hope for.
Their next game is against the Fife Flyers on Sunday, a team they have faced only three times before in the season. Out of those three games, the Devils won twice.
If the Devils fail to confirm their league title this weekend however, it will all come down to the following weekend which will see Cardiff play against the Belfast Giants twice.
The Giants are not only second place in the league but are also a formidable opponent for the Devils. The two teams clashed in the Challenge Cup, with each team earning a win against the other in the two rounds of the semi-final.
This weekend then will be an indicator of whether Cardiff will confidently secure their first league title or whether it will come down to a tense and dramatic clash between Devils and Giants.