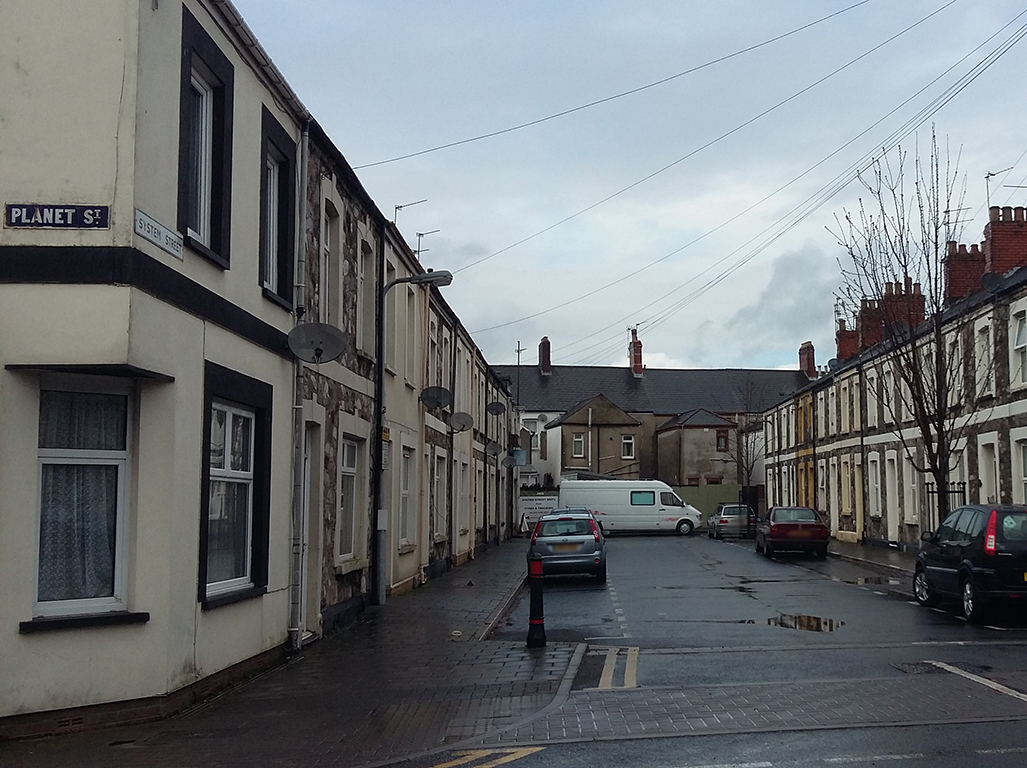 RESIDENTS of an Adamsdown street are disappointed that plans to build five new homes at the end of their narrow road have been approved by Cardiff Council.
Outline planning permission was given for five new houses on the site of the System Street MoT station last week but residents are concerned about the noise and disruption that building work could cause.
Mark Phillips, 36, lives two doors down from the site.
"I think this is awful, because when they do have this property under development you are going to have trucks up and down through here," he said.
"The mess from all that as well as the noise they are going to be making will be terrible."
Though the planned houses would have five parking spaces, Mr Phillips was also worried about the pressure the new houses would put on space for cars on System Street.
He said: "You can hardly park in here now, and with visitors coming to the new houses it will be much more difficult to park in the street."
An application for 12 student flats on the site was rejected in 2004 and the current application was amended from a terrace of eight houses to five after public consultation.
Pat Jones, 69, who has lived on System Street for 17 years protested against the original application.
"We literally walked the streets around here asking people to sign a petition against it," she said.
"This has got to be one of the best streets left in Adamsdown and I cannot believe they have granted permission.
"If you go out of here in the morning the traffic will be bumper to bumper down to Planet Street," she added.
Annette Leigh-Bennett, 77, lives on nearby Planet Street, and the MoT Station overlooks her garden.
She said: "I think it's disgusting, I don't agree with the development, but what can you do?"
Cardiff Council's planning committee amended original plans for three-storey houses on the site due to privacy concerns, but Mrs Leigh-Bennett is concerned the planned houses will still overlook her garden.
"The people on Longcross Street on the other side of the garage only have little gardens, so I can't see how they will have any sunlight in their yards," she said.
But Annie Ambooken, 50, from Longcross Street, was glad and said: "I think it will be better to have houses there instead of a garage. When they are welding we have to smell it in the backyard and it can be quite noisy."
Ian Dring, 53, from Marshfield, owns the System Street MoT Station, and wants to build the houses when he retires.
He said: "This is only an outline plan, it's something I put in to see if I could get it, so the residents have got nothing to worry about at the moment."
Mr Dring said he did understand residents' concerns about construction traffic and noise, but said: "There will probably be less vehicles in and out of here while the buildings are under construction than there are now.
"If I had a choice of a garage or five houses next door to me I would choose the houses. That's being truthful."
Seven objections from the public were submitted during the public consultation for the application, but Cardiff Council's planning department believed that amendments to the site addressed residents' concerns.
A council officer at the planning committee meeting said: "We believe that the revision of the scheme provides a reasonable development of the site which protects neighbours' privacy and amenities to a reasonable extent and also provides a reasonable degree of amenities to the occupiers of the site."
Planning permission was granted with the condition that 20% of the houses built would have to be affordably priced, however, as the site only consists of five houses, Cardiff Council has suggested that the developer gives them a financial contribution of £101,790 instead.