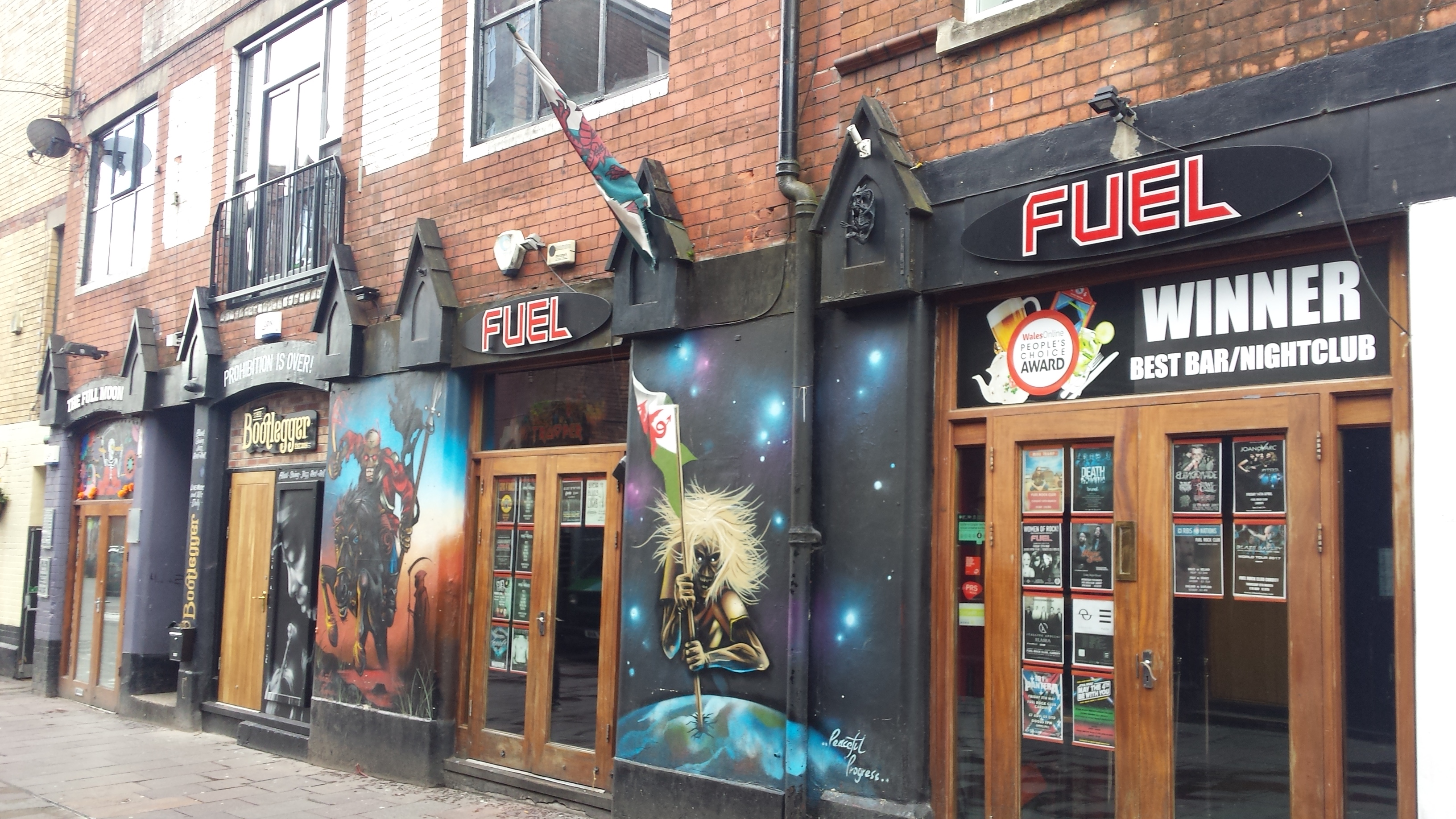 The Save Womanby Street campaign is calling on Cardiff Council to protect the city's grass-root music scene and independent venues.
The group has received nearly 5,000 followers on Facebook since Sunday (March 19), after receiving 2,000 "likes" within the first eight hours.
Music venues including Clwb Ifor Bach, the Full Moon bar and Fuel club want Womanby Street to be recognised as an "area of cultural significance for music" and a night-time economy zone as part of Cardiff's Local Development Plan. This would make noise complaints against the street unenforceable.
The Save Womanby Street group argues that live music and late-night alcohol licensing are key to the street's success, with noise from late-night revellers a necessary cost.
However Cardiff Council says the power to protect the area rests with national government, not local authorities.
A council spokesperson said: "We are given to understand that the Mayor of London is proposing to recognise 'an area of cultural significance for music' in parts of the capital but in Wales this term isn't recognised in the current Planning Policy Framework."
The campaigners say that reaction is just a matter of attitude. Their spokesperson said: "We are disappointed so far to hear a statement which indicates a 'can't do' attitude. We do not believe this is a matter of can or can't, rather will or won't."
The move comes after Wetherspoons bar Gatekeeper announced plans last month to create 17 hotel rooms on the same street. Despite this the campaign has said the problem lies with wider planning permission regulations and not the pub.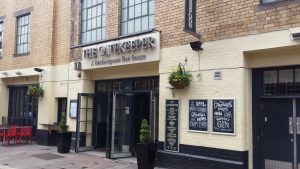 "No-one has to close their business. There are things [Gatekeeper] could do for us and things we can do for them. Our bands need hotel rooms and their punters need other bars so we're trying to get them to meet us half-way," said Full Moon manager Thom Bentley.
"There's always been music on this street and it's about time that the council and local government recognised that and gave it some sort of protection," added owner of Fuel Bar Rob Toogood.
"The hotel development was almost a catalyst. We're not objecting to it formally we just want some protection if something else happens three years down the line," he said.
Under current Welsh planning permission law new tenants or businesses are able to lodge a noise complaint to local authorities irrespective of pre-existing music venues.
To change this the group plan to lobby the Welsh Government to make it the responsibility of business owners to find their own solutions to noise from nearby established premises.
"As far as noise complaints go they are just a death knock for the entire industry," said Mr Bentley.
"There's no other city that has the variety of music in Wales and as far as the city goes Womanby Street is the most diverse. If we can change this in Cardiff we can protect grassroots venues anywhere in the country," he added.
While a law protecting night-time business has already been introduced in England, it has yet to be introduced in Wales.
"The time is right for the council to protect this area", added Chris Rowlands, general manager of the City Arms on Womanby Street.
"We can't force the council to do anything but with enough momentum and enough heart and soul it becomes hard to stop. You'd be a brave councillor to ignore 5,000 people in 48 hours."
More information about the campaign can be found

here

.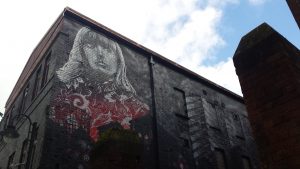 What makes Womanby Street so special?
"It's got a beating heart and it's got a pulse, it's more than just a back alley."
At the epicentre of Cardiff's music scene, Womanby Street has seen Wales' biggest bands grow up on its stages. To find out more, we spoke to the people behind the scenes to see what makes it so unique.
"Fuel is the only dedicated rock and metal venue in Cardiff," explains owner Rob Toogood.
"Womanby was the perfect street to [have] it as it's always been a hotbed of alternative culture. I always say we're a short step away from St Mary's but also a million miles, it's a bit like Diagon Alley in Harry Potter.
"We would struggle really to get same atmosphere anywhere else in Cardiff," Rob warns. "If we were on St Mary's street on a Saturday night and there were a few hundred people outside dressed as crazily our customers do they would just be constantly abused by passers-by."
According to Rob, bands including Manic Street Preachers, Stereophonics, Fuel for a Friend and Bullet for My Valentine have all been regulars.
"We've got to recognise that the biggest musical exports for Wales now are rock bands," he adds.
Meanwhile for others the heart of Womanby Street lies in its independent businesses.
"It's one of the oldest streets in the city," explains City Arms General Manager Chris Rowlands.
"It's only a small back alley and it's often forgotten about because it doesn't have the big high-end businesses but what it does have is a culture like an underground movement. It's independent business owners who have noticed this little side street and noticed its potential," Chris explains.
As a result small businesses on the street have played a key part in balancing the city-centre trade.
"Over the last ten years there's been a massive shift in the plates," Chris adds. "The bottom end of town where St David's 2 is has seen huge investment and infrastructure. All the bus stops have moved to there so all the footfall has moved there too."
However with clubs like Fuel and Full Moon, Womanby Street has become an attraction in its own right.
"Now what you see is that they have shifted the economic balance a bit so in the night-time this is where the economy is. It's become a beer quarter so you see a lot more footfall in the evenings, you see a lot more life." Chris concludes.
Like Rob, Chris also points out the street's more unusual clientele.
"Fuel is awfully loved by its patrons, there's a dedicated committed following because it is an off- centre movement. It's for people off the fringe of society, people who love the obscure," he adds.
"The City Arms has been here for well over a couple hundred years and we are proud to be part of that independent culture. It's lovely to be around you see all sorts of colourful and eccentric people and it just brings the city to life."