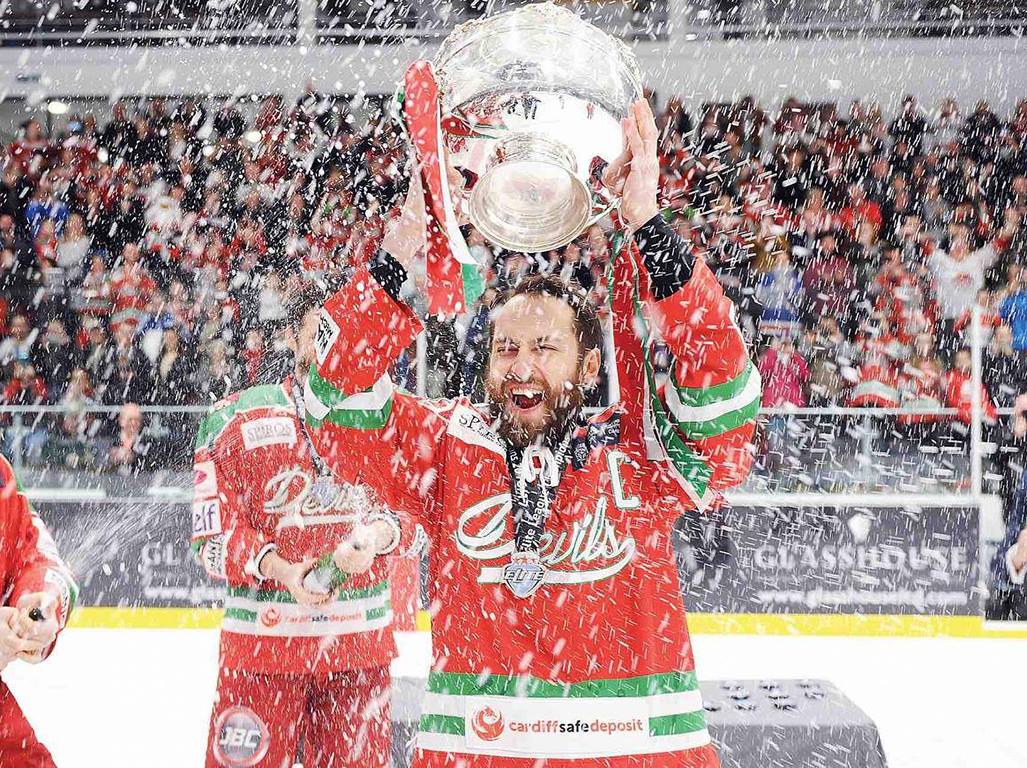 The Cardiff Devils are heading to Europe after winning the Elite League title for the first time in their team's history last weekend.
Their victory in the league caps off an exhilarating season for the Devils, who also won the Challenge Cup earlier in the month.
Following the Belfast Giants' defeat to the Sheffield Steelers last Friday, the Devils needed just one win last weekend to secure the league title.
They got that win on the Saturday, when they thrashed the Steelers 6-2 at Motorpoint Arena Sheffield.
The match started well for the Devils, with Mark Richardson scoring the opening goal just 26 seconds into the game. This was soon followed by a goal by the Devils' Patrick Asselin, who scored on a five-on-three powerplay.
A goal from the Steelers' in the second period couldn't stop the Devils' momentum, who went on to score twice more before a goal by the Steelers' Geoff Walker brought the score to 4-2.
The game was rounded of by goals from player-coach Andrew Lord and Patrick Bordeleau as Cardiff fans celebrated the historic moment.
Speaking after the match, Lord said he was delighted with the result.
"It feels unbelievable. There's been so much work put in by everyone involved. Three years ago we were a ninth-placed hockey team, now winning the league in Sheffield- it doesn't get any better than this," he said.
"It was a great team performance. They absolutely dominated."
Devils' netminder Ben Bowns also returned to the ice after suffering an injury in a previous match against the Steelers. As always he was on form, saving 21 out of 23 shots.
"It's unreal. To win my first league championship — it's not quite sunk in yet. It's unbelievable," Bowns said after the match.
Bowns also said the team played exceptionally well and shut down the Steelers' offense.
"They didn't really have much chances. When you play Sheffield you're expecting having to make some big saves, they're an unreal team, but tonight the guys defended so well."
Last weekend also saw another triumph for the Devils after they beat the Fife Flyers 6-1 on the Sunday.
Following their victory in the Elite League, the Cardiff Devils now qualify for the Champions Hockey League (CHL), a tournament which features top teams from the first-tier leagues of countries across Europe.
The Devils will now be joining teams from countries such as Sweden, Finland and Czech Republic.
Also representing the UK in the CHL will be the Nottingham Panthers, who won the Continental Cup and become the first British ice hockey team to win a major European trophy.