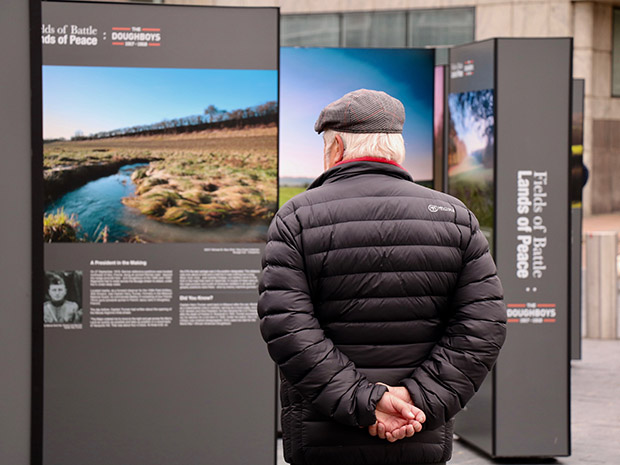 A FREE exhibit of World War One battlefields as they are now is taking over the steps of the Welsh Assembly this month.
The charity Fields of Battle 14-18 has brought the public installation The Doughboys to Cardiff. It has been touring the world since 2014.
Large display boards placed in the Senedd explain the part American soldiers played in the Great War, giving visitors a bird's-eye view of battlefields through pictures taken over the last decade.
Doughboy is an old nickname for American troops and was used in a number of wars before World War One.
Irish photographer Michael St Maur Sheil, known for photographing The Troubles during the 1970s, put together the exhibition "with the hope of encouraging people to visit these historic landscapes".
Cardiff is the last stop on the UK leg of the tour, after visits to Liverpool, Belfast, Edinburgh, and London. During a month-long stay in Liverpool in June, the display received around 2.5 million visitors.
You can find out more information about the exhibition at www.fieldsofbattle1418.org/exhibition