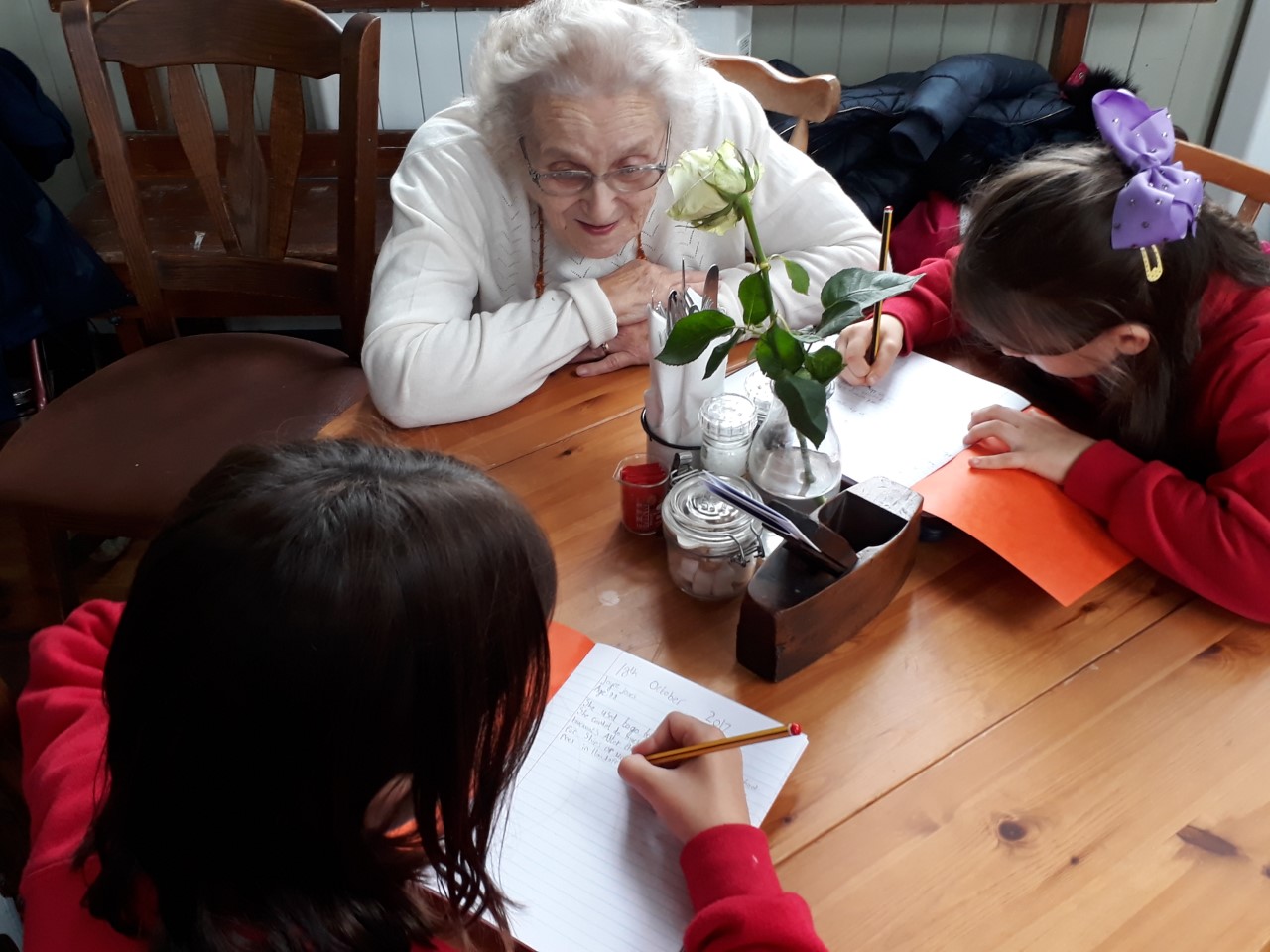 A CATHAYS primary school has paired up with pensioners from the community to retrace the lives of young men in World War One.
Year five pupils from St Monica's Church in Wales Primary School are using recently restored memorial boards from Pentyrch St Baptist Church to find the living descendants of the men.
With the help from head librarian Katherine Whittington and sources at Cathays Heritage Library, the children have been using their interviewing skills on pensioners who regularly attend The Table, a café held in the church three times a week.
The children have met their interviewees ahead of the official launch of the project tomorrow to question the OAPs about their experience of life after war.
Pearl Hughes, 76, a regular visitor at The Table, said: "It is making us think and gets us using our brains.
"I talk about rationing and queueing for everything.
"I remember my mother saying, must you come in for a sweet when you have got your friends with you?
"Not that she begrudged us having them but we only had so many sweets because they were all rationed and of course she said they are for you."
Rob Morse, Minister of the Pentyrch St Baptist Church and who runs The Table café said: "Seeing them dig deep into their memory banks and retell stories to the children and being valued is wonderful.
"The seniors are having more fun than the children.
"Obviously our seniors cannot remember World War One itself, but some were very close."
The primary school is hoping to find relatives of the young men by Easter 2018.
The pupils will then invite those descendants to a centenary service in November 2018 to remember and celebrate the lives of the soldiers.