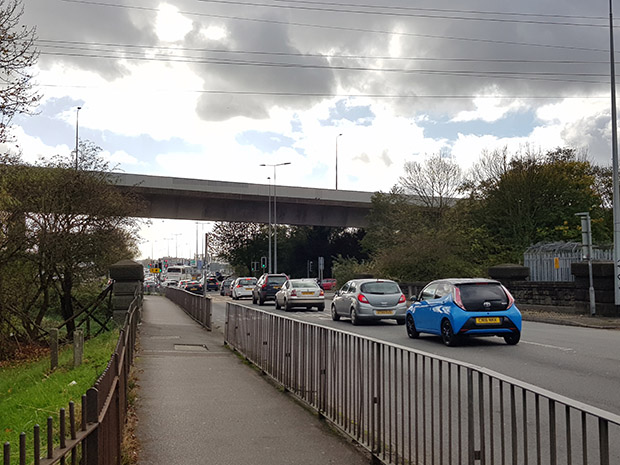 LLANRUMNEY residents are angry over the increase in bus fares, despite continuing problems with services in the area.
Cardiff Bus recently announced there would be a 10p increase in fares to £1.90 each way – the first rise in three-and-a-half years.
But residents in Llanrumney claim services are often slow and unreliable and should be improved, rather than fares being put up.
Sam Price, 22, said: "The service is very slow and unpredictable. There have been plenty of times where the bus just has not turned up.
"I used to take the bus every single morning to get in to the town centre for work, but now I walk as it takes way too long.
"The 49 and 50 buses should be running every 10 minutes, however at peak times, commuters can be stuck for a lot longer."
Hamad Zaman, 26, also shared these frustrations.
He said: "It isn't about the money, but I think they should improve the service before increasing prices."
Cardiff Bus claim growing congestion is the reason behind the increased prices.
However, local resident John Spiller, 64, commended the service. "There's always going to be a bit of traffic, but you can't help that," he said.
"Sometimes the buses have been unreliable by not turning up, but the majority of the time they have been fine. You can't expect an absolute perfect service."
Cardiff Bus Operations and commercial director Richard Davies said: "We are aware of the delays to all traffic in the area, due in part to the closure of Maerdy Road Bridge as part of the rail electrification works, and the consequential increase in traffic on Newport Road.
"We have resisted increasing fares for as long as possible, there was a need to do so to address rising costs of operation.
"The single journey price increased by 10p to £1.90, the adult day to go price remains at £3.60 for those who purchase tickets via the iff app or iff card, and direct debit fares remained unchanged."