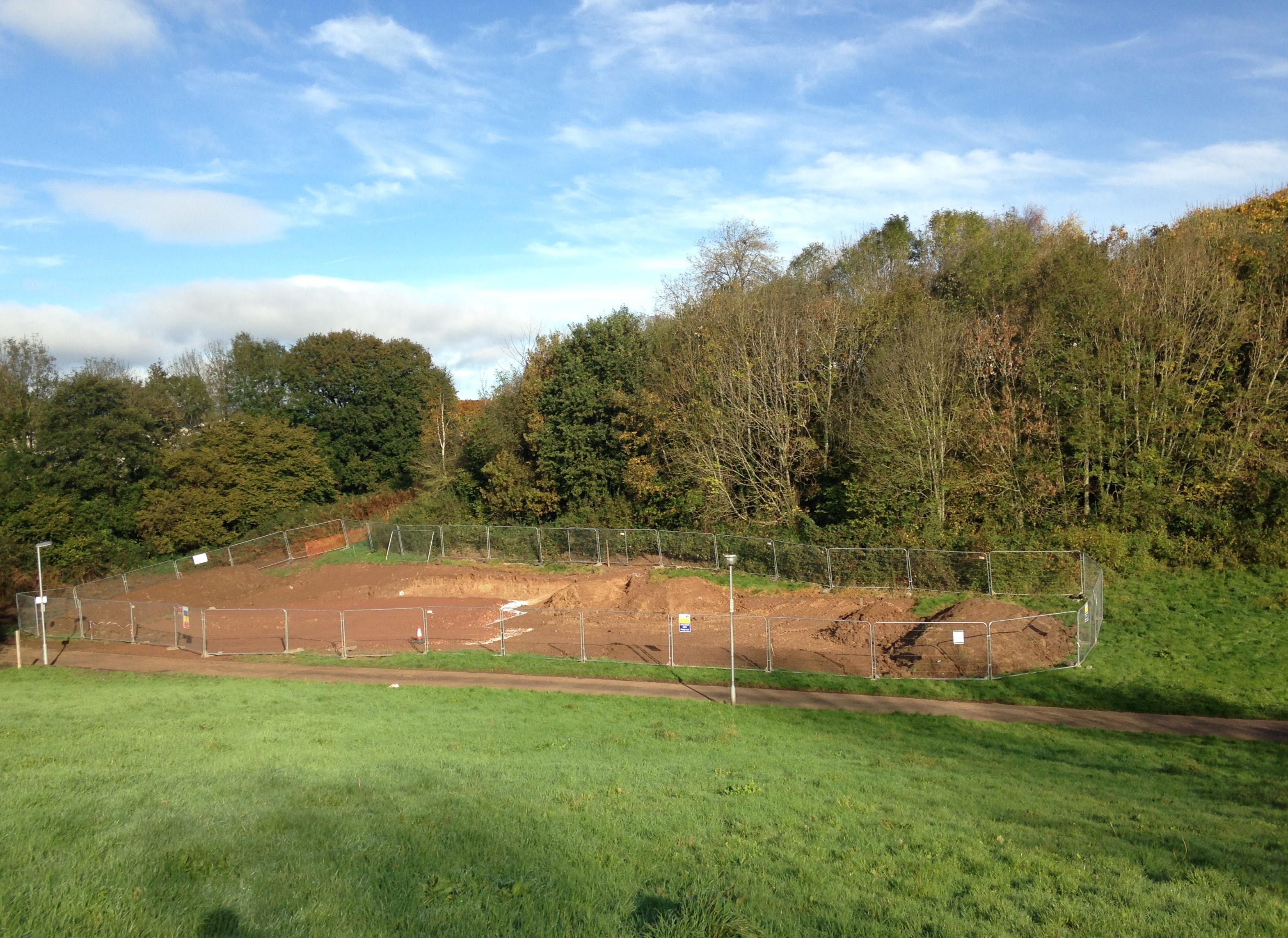 RESIDENTS of Coed Y Gores have welcomed the start of work on their long-awaited playground, off Llanedeyrn Drive.
The project is one of Cardiff Council's Neighbourhood Renewal Schemes, which aim to create a better environment for local families.
This will be the first playground in Llanedeyrn for five to 10-year-old children.
Plans promise a range of play-equipment including swings, a slide, a play-house and a balance bar amongst others for the children.
The £100,000 build, carried out by WM Garden Services, started early last week and is set to finish by January 2018.
Coed Y Gores residents came back with positive responses to the plans by Cardiff Neighbourhood Regeneration in March earlier this year.
Russell Munton, a youth worker who has lived in Pentwyn for eight years said: "I think it will benefit everyone in the area, especially children aged six to 10. Also, the arrival of the new Powerhouse Hub has meant people are treating the area with more respect and we're pleased to have new provisions in place."
However, some residents have voiced concerns over the longevity of the equipment in the playground.
Motorcycle barriers have been included in the plans to combat ongoing issues of off-road driving in Llanedeyrn.
Dennis Lomax, a local resident on an open Facebook group said: "How long before it gets trashed? They have smashed the seats by the steps where the old shop used to be in Chapelwood."
Paul Chaundy, the former Welsh Liberal Democrat councillor for Pentwyn and Llanedeyrn, first proposed the playground to Cardiff Council back in 2012.
The build's five-year delay is thought to be down to council changes and concerns over the long-term financial viability of maintaining the playground.
Mr Chaundy said: "When I moved here in 1975, the need for a playground wasn't a big issue at the time. But with the increasing number of families moving into Coed Y Gores, it became more and more important."
It is one of a series of improvement projects by Cardiff Council funded through Section 106 monies (where developers contribute to the cost of a public project), Landfill Tax Credits, Capital Programme allocations and Neighbourhood Renewal funding.
Emma Sandrey, Liberal Democrat councillor for Pentwyn and Llanederyn, said: "We're so excited to see work starting on our new playground. It will make a huge difference to families in Llanedeyrn and provide a fun, safe place to play."
Official plans of the Coed Y Gores playground project can be found through Cardiff Neighbourhood Regeneration.