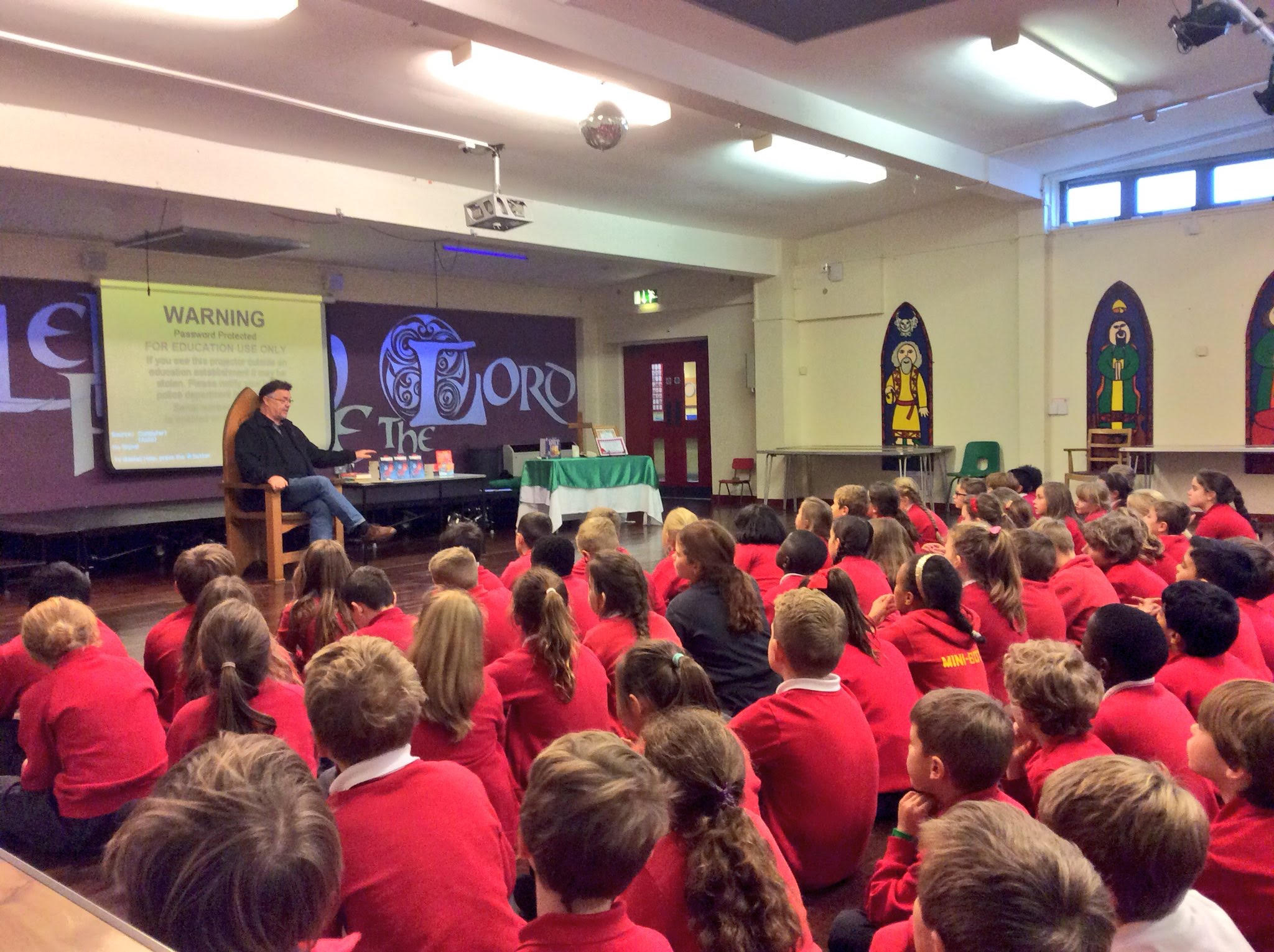 CHILDREN'S author Jon Blake visited Llandaff City Church in Wales Primary School to support a bid for funding to revamp its library.
Mr Blake, from Canton, gave a talk to Years Four, Five and Six about his experience of being an author and treated them to readings from his story, Thimble Monkey Superstar.
The book tells the tale of a clever but naughty monkey called Thimble, who saves his owner, Jam, and Jam's dad from mortal danger.
Mr Blake's visit was set up to publicise the school's Aviva Community Fund campaign to get £5,000 to update its library resources.
The school wants to buy newer books and get more up-to-date seating.
Mr Blake said: "So many schools today have underfunded libraries or no libraries at all, and I'll do all I can to support schools who are trying to do something about that."
Eight-year-old pupil, Kate Smith, said: "It was really different and exciting to have an author in the school."
Ms Bannister, who looks after the school library, said: "I think it was important for the children to see that an author was also supporting us with the hope to improve our library.
"The children were able to hear and find out about his books, which again gave them an opportunity to potentially want to pick up and read one of this books. So having a library where this could happen is very important for the school and the children."
Mr Blake sold signed copies of Thimble Monkey Superstar and his new book, Thimble Holiday Havoc, for £5 in the Upper School playground at the end of the day.
Thimble Monkey Superstar is shortlisted in the six to eight years category for a Laugh Out Loud (Lollies) award this year.
The Lollies celebrate the funniest and most engaging books in children's fiction.