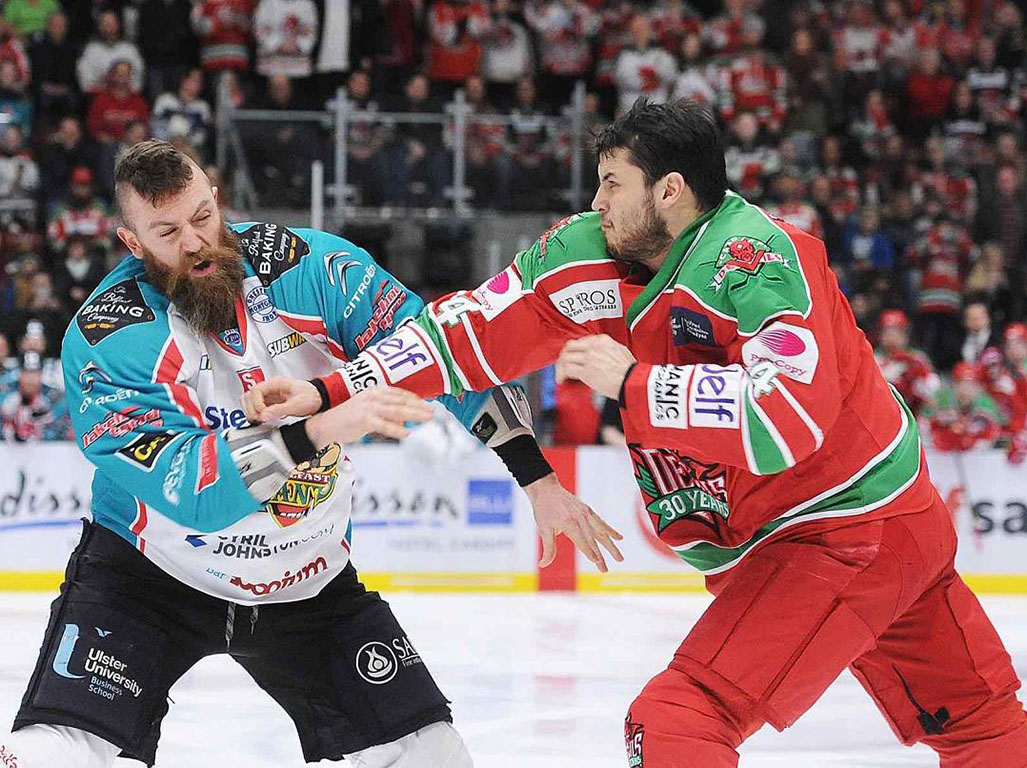 CARDIFF can look forward to their next couple of games riding high as a six-game winning streak puts them fifth in the league.
They face a trip to second-bottom Dundee on Wednesday, November 15 before hosting eighth-placed Fife on Saturday as the Devils look to the crucial second half of the season.
The Devils extended their winning run by comfortably seeing off Edinburgh Capitals 7-2 on Sunday, November 12 at Ice Arena Wales, following on from Saturday's 3-0 victory over Belfast Giants.  
Remembrance Sunday was observed before the game in front of members of the local Armed Forces and their families. The Last Post rang around the stadium as the captains placed wreaths on the ice before a minute's silence was held.
The Devils got off to a flying start as Layne Ulmer scored on the early powerplay at 8:57 and three minutes later Justin Faryna doubled the lead with his first of the game.
The Capitals pulled a goal back through Marek Tvrdon in the opening minute of the middle period, squeezing the ball through Thomas Murdy's legs to grab the goal.
Faryna scored his second of the game to restore the two goal lead at 22:27 and then Patrick Asselin made it 4-1 just after the half-hour mark. Jake Morissette added another to make it 5-1 after 40 minutes of play.
The Devils continued to dominate in the final period and added two more before the end through Joey Martin's slotted finish and a wrist shot from Josh Batch.
Marek Tvrdon scored his second of the game to grab a late consolation goal for the away side but the team from the Scottish capital faced a long trip home. They now sit dead last in the Elite League, having won only one game all season.
Murdy had a great game in goal for the Devils as he stopped 10 of the 12 shots he faced but Faryna picked up the Man of the Match trophy for his two goals and overall performance.