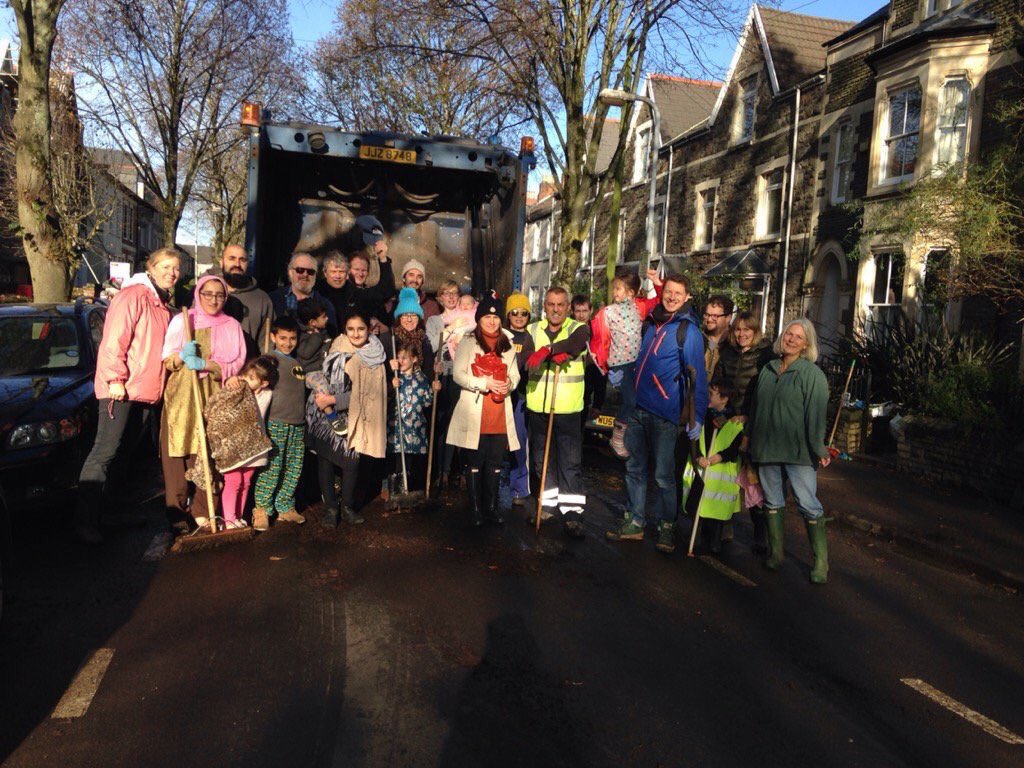 PONTCANNA'S Big Sweep is back, clearing the streets of unwanted fallen leaves.
For three years, residents have grouped together to improve safety and prevent flooding by tidying up the leaves.
Cardiff Council provides vehicles to collect the swept-up leaves and the Co-op on King's Road also lent a hand, offering biodegradable bags and brushes as well as doughnuts for the sweepers.
Councillor Caro Wild, who organises the event and lends a hand each weekend, is pleased with how it's gone so far.
"Again, it's great to see local residents and the council working in partnership to clear the huge amount of leaves. More and more community initiatives are happening in the area and it is great to see people making new friends. The only dampener was the rain!"
Since last year's event, four new neighbourhoods have joined and there have been further requests from residents to bring it to their streets.
The last sweep takes place this weekend on Hamilton Street and Talbot Street from 10am on Sunday, November 19.