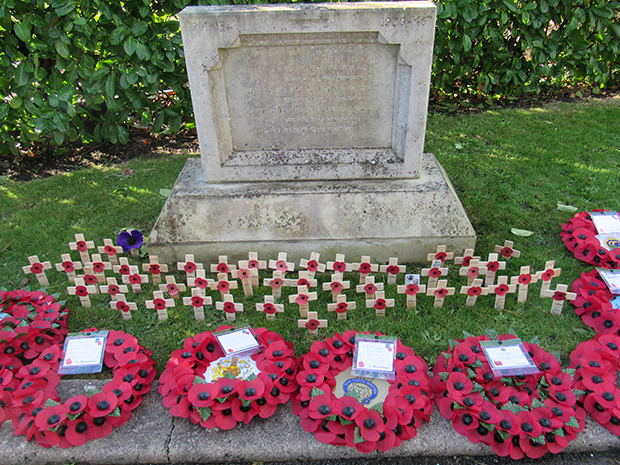 ALMOST 200 people took part in the Remembrance Day Parade in Penarth in the sunshine last Sunday.
Paul Todd, formerly of the Welsh Guards, who organised the parade, said: "We raised £1,400 in total, plus two kegs of beer from Brains and Coors. We estimate around 150-180 people marched."
The day began with a church service at All Saints on Victoria Road from 11.00 till 12.15. There were pre-march refreshments in the church hall, before the march set off early.
The original plans were to set off at 1.30pm and to get to the Garden of Remembrance in Alexandra Park to lay the wreaths at 1.45. But on the day the parade started early, leaving some confused and missing the beginning.
Mr Todd said: "Yes the timings were an issue, the whole day had to be arranged around the band. We had already waited over an hour in the church hall, we were afraid people were starting to leave. The band arrived and we formed up at 1.10 and were ready to go at 1.20, at this point we left. Regrettable now but we've learnt from it."
Wreaths were laid in the Garden of Remembrance, a two-minute silence was observed and the last post was played. The parade continued up Windsor Terrace and then down Windsor Road, finishing up at the Ex-Servicemen's Club on Windsor Road with a buffet and live music from the Lewis-Merthyr Band.
Mr Todd said: "I think the day went really well, packed the church out and increased the numbers in the parade. The band was also great to have and makes such a difference. We had a great reception in the Ex's too."