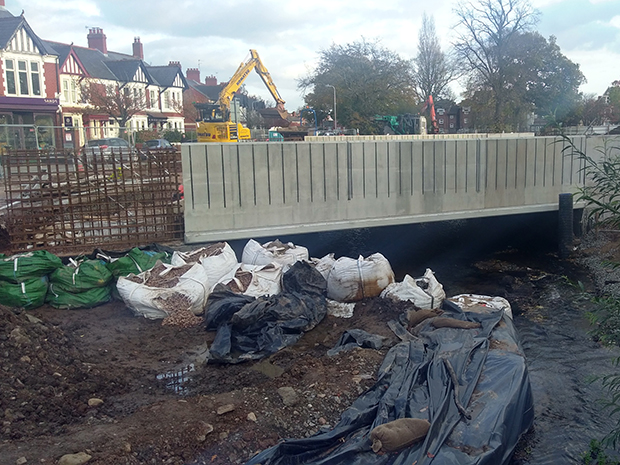 NATIONAL Resources Wales is holding a drop-in session on Wednesday to address growing frustration with the Roath flood scheme.
Some residents are unhappy with the disruption and damage being done to the area by the scheme, which has fallen behind schedule.
One resident who works nearby said: "It is annoying, on a scale of one to 10 we're on about a 12."
Work began in January with new flood walls and embankments being installed to reduce the risk of flooding for over 400 homes and several businesses.
Recent delays in installing steel-sheet piles have pushed the project back, with the current stage now being scheduled for completion by the end of January rather than the original December date.
The NRW blames the delay on ground conditions on both sides of the brook between Railway Gardens and Waterloo Gardens.
Further frustration comes from the felling of trees with 42 labelled to be felled as work progresses, despite NRW assuring residents that 105 new trees will be planted once the work is complete.
In a notice to residents, Cardiff council leader Huw Thomas said: "Recognising that the first phase of the work is already underway, I am nevertheless keen to stop if I can the loss of further trees further up the stream."
The drop-in session is scheduled for November 15 from 3.30pm to 6.30pm at St. Edward's Church Hall, Roath.