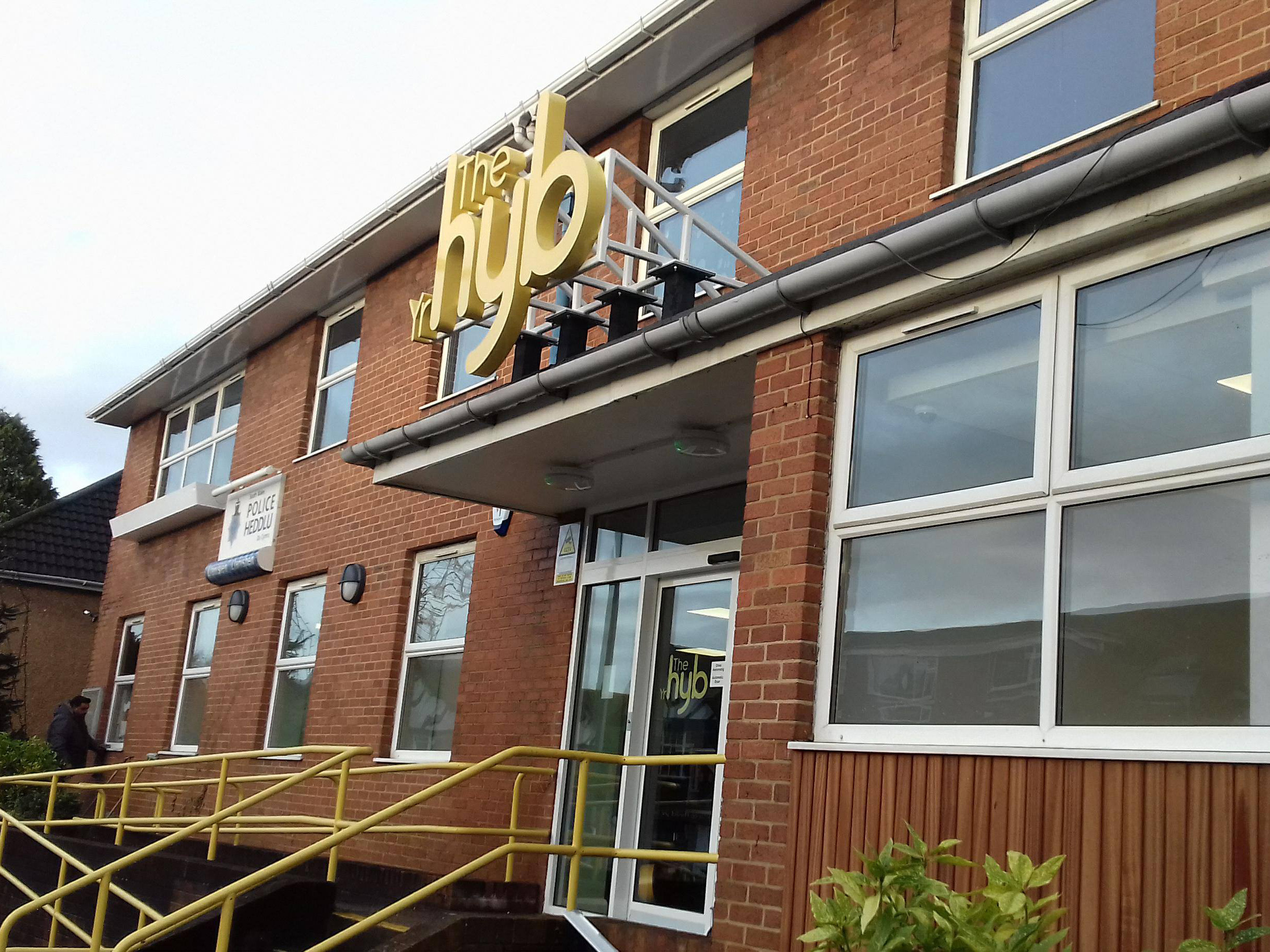 AT 9am yesterday the new community hub in Llanishen opened its doors to visitors for the first time.
It is the city's third new community hub to open this year after Llandaff North and Gabalfa, and the Powerhouse Hub in Llanedeyrn.
The hub has been developed on the ground floor of Llanishen police station.
First customer through the door was 65-year-old James, who said he was "just having a nose and picking up my green bags".
Library manager Fergus Logan was on hand to welcome James and give him a guided tour.
James was impressed. "It is bright and light and just amazing compared to what it was. The old one was crammed into a single room. It would be fair to say it was on its last legs," he said.
The space has been remodelled to accommodate library services and children's corner, housing and benefit services, public access PCs, an IT suite, interview rooms and a community room.
Cabinet member for housing and communities, Lynda Thorne, said: "The new hub is right at the heart of Llanishen village and is extremely well-placed to serve the surrounding community."
As James settled down on one of the new chairs, Fergus brought him over a cup of tea with his usual two sugars. They were on first-name terms and it was clear the library plays an important part in the lives of people like him.
"The new place saves me having to get the bus into town to use the main library," he said.
The old library, on Kimberley Terrace, was leased from a private landlord and has now been closed. According to Fiona Bailey, branch libraries manager, it had not been updated since it opened in the mid-1960s.
She said: "The new building is "really good for Llanishen with the additional services we can provide.  There's a need here."
A planning application has been submitted to Cardiff Council proposing a change of use of the Kimberley Terrace space from a library to a nail bar.
The Llanishen hub is the first in Cardiff to open in a non-council building as part of a reciprocal arrangement between the council, South Wales Police and the Police and Crime Commissioner.
Llanydereyn police station was demolished to make way for the new Maelfa shopping centre but the council let SWP have space in the new Llanedeyrn powerhouse hub instead.
In return, SWP has let the space in Llanishen police station. Neither partner pays rent, thereby saving money.
Divisional Commander for Cardiff, Chief Superintendent Belinda Davies said: "We are really excited about the opportunities that a local community hub will generate and becoming even more accessible to the community we serve."
The police will run a 24-hour service from the first floor of the building but there will not be a front counter. Instead, residents have to ring the phone outside.
Some residents have expressed concern on social media, with one suggesting that this will reduce police visibility within the community.
The council's Hubs Programme aims to improve and extend citizen services in priority neighbourhood areas.
Sharing buildings with other service providers to save costs is a new approach by the council. It is also looking at plans to close Roath Library and relocate it to Cardiff Royal Infirmary on Newport Road.
The opening comes five years after councillor Phil Bale launched a campaign to save police services in Llanishen as SWP was considering selling the station site and relocating to Llanederyn.  At the same time, Llanishen Library was also threatened with closure.
Coun Bale described the new facility as "a big boost to the area," thanks to its longer opening hours, IT training room and children's library section.
The new hub will be officially opened tomorrow (Nov 29) at an event attended by Coun Thorne and police and crime commissioner, Alun Michael.
Llanishen's Christmas lights will be switched on that evening and the hub will extend its opening hours until 7.30pm to give the community a chance to have a look around.
The hub is open five days a week (Monday 9am-6pm, Wednesday 10am-7pm, Thursday and Friday 9am-6pm, and Saturday 9am to 5.30pm.