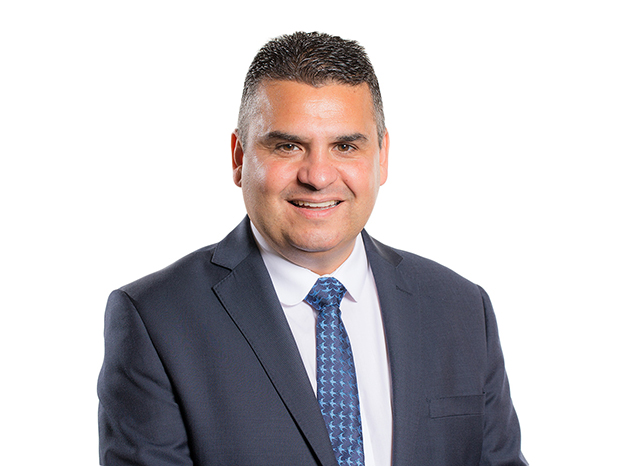 NEIL McEvoy has called on Plaid Cymru to learn lessons from his situation and pledged to clear his name after he was expelled from the party's assembly group.
The Fairwater Councillor and assembly member for South Wales Central was expelled from the party assembly group last week due to what was described as "an irrevocable breakdown of trust".
Separately, the party is currently dealing with a series of complaints that have been made against Mr McEvoy, some of which have been passed to the National Assembly's Standards Commissioner because they relate to his work as an AM.
Today Mr McEvoy said: "All the way through since March last year there's been a complete lack of due process.
"What the party needs to do is learn lessons from what is happening here and make sure that no AM is treated like me ever again."
An emergency meeting of the Plasmawr Plaid Cymru branch resulted in the branch issuing a statement in support of Neil McEvoy.
The statement called for a full and independent investigation into the treatment of Neil McEvoy by the party, as well as an independent investigation into the relationship between Plaid Cymru, the Plaid assembly group and the lobbying firm Deryn.
This comes after it was revealed that two directors of Deryn, Cathy Owens, former Special Adviser at the Welsh Government, and former Plaid AM Nerys Evans, are among those who have complained about Mr McEvoy's conduct.
In February 2017, Cllr McEvoy raised concerns amid claims that Deryn Consulting had been awarded an Ofcom contract without having to submit a competitive tender for it.
Mr McEvoy was suspended from the Plaid Cymru assembly group in March 2017 after a row about bullying, but he was later reinstated after issuing an apology.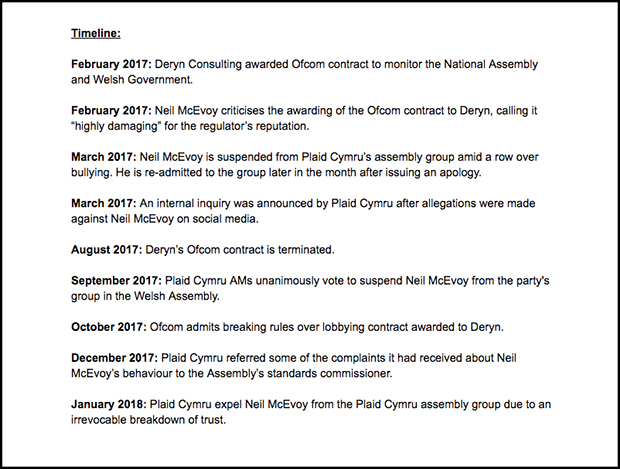 On his expulsion from the party's assembly group this time, Mr McEvoy said: "I was given no opportunity whatever to present any evidence contrary to what I was accused of."
Speaking about his next steps, Mr McEvoy said: "In the short-term what I will be doing is trying to ensure that I get due process and a fair hearing and clear my name.
"What matters to me and what matters to many, many members is justice, fair play and due process. I won't be going anywhere until I get justice, I get fair play, and I get some sort of due process."
When asked this morning whether he planned to challenge Leanne Wood for the leadership of Plaid Cymru, he said: "I have been very loyal. I have been very direct and I have said no on every occasion."
Plaid Cymru were unavailable for comment.