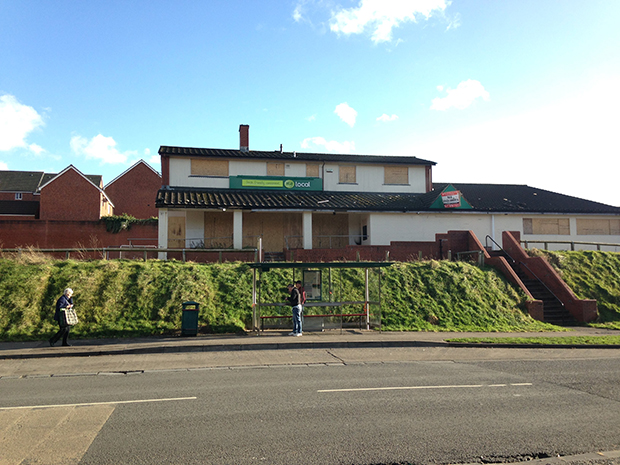 A PETITION for a new community centre has divided residents and sparked debate about what a vacant My Local shop could be used for in Pentwyn.
My Local on Pentwyn Drive, has stood vacant for over a year since Morrison's closed the chain down around the UK in 2016.
Pentwyn and Llanedeyrn Welsh Liberal Democrat councillors launched an online petition on January 12, asking Cardiff council to buy the site and turn it into a community building.
Coun Joseph Carter, Welsh Liberal Democrat councillor for Pentwyn and Llanedeyrn, said: "We need a facility that community activity groups and young people can benefit from. There are an awful lot young people in Pentwyn who have nowhere to go, unless they play sport. It is a great space which a lot of people would love to use."
The councillors will present the petition, which gained more than 100 names in its first week, to Cardiff council on Thursday evening, January 25.
Alan Pursell, 70, first discussed possibilities for the vacant site at meetings of Pentwyn PACT, which he chairs, and Llanedeyrn and Pentwyn community group.
Mr Pursell, of Bryn Pinwydden, said: "We want a community spirit and at the minute there isn't one because there is nowhere for people to go."
The building used to be a pub, first The Pentwyn Arms and later The Grand Slam.
Mother of four, Bernadette Hill, 42, has lived in Pentwyn for 20 years and worries that any new community facility in the area could fall victim to anti-social behaviour.
Mrs Hill, of Pennsylvania, Llanedeyrn, said: "The Pentwyn Arms used to be a drugs den. Regardless, we can't use our new facilities because of teenagers ruining it for the rest of the community."
"Look at the Powerhouse Hub, we have a lot of youths hanging around it, climbing up against it, setting fire to things, and smoking outside. The police do nothing, even though they're right there inside the Hub," she added.
Ian Boggs, 46, of the Hawthornes in Pentwyn said: "I think a community centre is a good idea, shops can't survive around there so it would be a good use of the building. I'm not sure if people would actually use it, but if you don't try you won't know."
Since the Dome was closed by Cardiff council in 2014, Pentwyn has not had a community centre and with the closure of the Leisure Centre café, people want somewhere groups can meet.
Mr Pursell said: "I am most concerned about the young people in Pentwyn and that they can have the benefit of a community centre, having grandchildren myself. I am a great believer that sport helps young people come together and get out of bad habits."
"We are encouraged that people in Pentwyn are showing an interest. If enough people get behind this, it is going to improve things on the estate. Sadly, there are drugs traded openly and a lot of antisocial behaviour around the estate," he added.
The site is maintained by property consultancy firm Rapleys. Six months ago neighbours complained about fly tipping in the car park.
Recently, people broke down fences to gain access again to the car park and neighbours worry that this could lead to the building being burned down.
Coun Emma Sandrey, Welsh Liberal Democrat councillor for Pentwyn and Llanedeyrn, said: "The lease runs until 2024, which is why we're so concerned about it being left empty for such a long period of time."
Police are left to deal with the vandalism and antisocial behaviour which happens as a result of the lack of security provided by the owners.
Some residents see the opportunity to buy the site as a way to solve the lack of access to community facilities in Pentwyn.
Mr Pursell has suffered from arthritis for 10 years, and is unable to get out of Bryn Pinwydden as there are no dropped curbs, even though he has a mobility scooter.
Mr Pursell said: "When I retired, I was hoping for somewhere to meet up for a coffee in Pentwyn. As it stands there are no facilities for disabled people in Pentwyn. It makes getting around difficult not only for disabled people, but for mothers with prams. They should have the benefit of the community facilities too."
"I was disappointed that insufficient money was spent on improving the facilities in Pentwyn following the sale of the Dome," he added.
More information about the discussion and the petition can be accessed here.