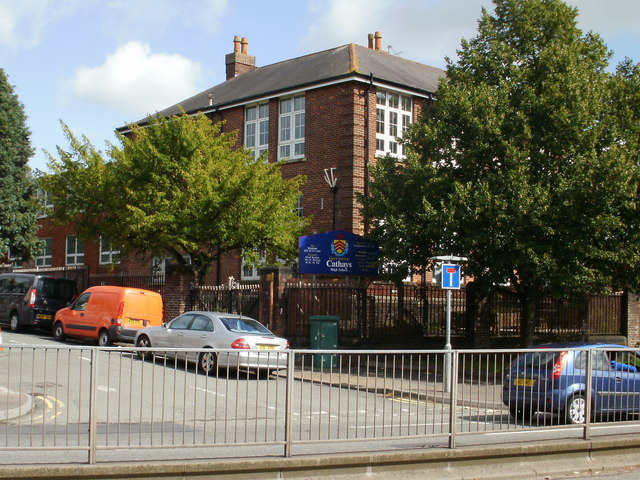 NINE Cardiff schools are within areas of "illegal" air pollution which the Welsh Government has admitted in court that it had no plans to tackle.
ClientEarth, an environmental law firm who brought the case to the High Court yesterday, identified the schools as being within 150 metres of roads with high nitrogen dioxide levels. 
The law firm has launched the Poisoned Playgrounds campaign which pinpoints schools close to potentially harmful concentrations of nitrogen dioxide. The findings are based on national data.
To be deemed legal, nitrogen dioxide must not exceed an average concentration level of 40 µg/m3 each year.
Ysgol Mynydd Bychan, St Joseph's RC Primary and Cathays High School, all in the Gabalfa ward, are within 150m – that's about 30 car lengths – of roads exceeding this level.
The six other schools identified by the firm are: Stacey Primary in Roath, Traedegarville CiW Primary in Adamsdown, Cardiff Academy in Roath, Mount Stuart Primary in Butetown, St Peter's RC Primary in Roath and St Teilo's High School in Llanedeyrn.
Cardiff Council are currently working closely with the Welsh Government on options available for clean air zones, but say this will not be a congestion charge.
Speaking outside of the court, ClientEarth CEO James Thornton said: "Welsh ministers have admitted in court that their inaction on air pollution was unlawful.
"People across Wales have been breathing illegal levels of air pollution for years and we hope the Welsh Government will waste no time now in committing to strong and decisive action to cleaning it up."
The High Court prepared to hear arguments from the Welsh Government and ClientEarth, when Jonathan Moffett QC, barrister for the Welsh Government, reversed his argument and said ministers would work with ClientEarth on a legally binding consent order.
Public Health Wales (PHW) figures show 2,000 deaths a year are caused by air pollution.
In October, Gabalfa Councillors Rhys Taylor and Ashley Wood posed questions on pollution around schools to the council, as enforcement of measures is devolved to local government.
Coun Taylor said: "Air pollution is a public health crisis, and the impact on children's lungs, particularly those with asthma or other lung conditions is incredibly damaging.
"Welsh Government needs to provide local councils with new guidance and the funding to improve air quality monitoring outside schools, particularly those next to busy roads, and to invest in projects that will reduce the number of parents driving their children to school and idling their cars outside school gates."
The Cardiffian asked Cardiff Council how often air quality is tested around schools, but a spokesperson did not give an number. When asked how many safe cycle routes are there which cover school routes, a spokesperson directed The Cardiffian to the council's Integrated Network Map.
In 2016, Office of National Statistics found 1,237 English and Welsh children died from asthma, up 12 per cent in the last 10 years.
Councillor Caro Wild, Cabinet Member for Sustainable Planning and Transport, said: "Cardiff has recently signed the Core Cities Clean Air Charter which shows the Council's commitment to tackling this issue. Tackling air quality issues is one of the biggest pieces of work that this council will have to tackle over the next five years.
"From a local government perspective, the administration has always made it clear that we have to encourage people to leave their cars at home and consider sustainable forms of transport.
"Improving cycling and walking infrastructure and encouraging people to use these modes of transport is part of this, but looking at sustainable fuel for our own fleet and working with transport providers to bid for external funding to move away from the reliance on diesel engines is another.
"In February, a Sustainable Transport Green Paper will be brought forward to full council, which is a consultation exercise with the public on the problems and the possible solutions available.
"Behind the scenes, the Welsh Government METRO Project is evolving. Their aim is to significantly improve public transport for the Cardiff Capital Region.
"What we cannot do, is do nothing. We have to act now and this is why the responsibility on this issue is being transferred from the Public Protection Committee to the Cabinet, so that all the Cabinet Members that are responsible to deliver these solutions can work together and deliver the change that is required."
Search your school of ClientEarth's campaign website.
Poor #airquality affects the health of children all over the UK. We need better action on #airpollution now https://t.co/VbzBGGsyuS #PoisonedPlaygrounds

— ClientEarth (@ClientEarth) January 25, 2018