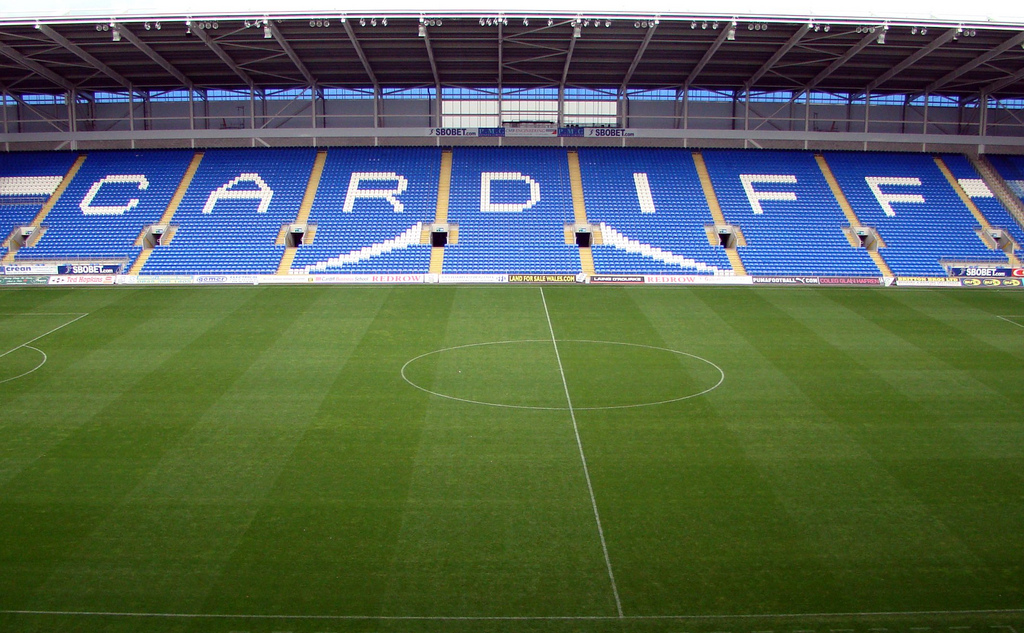 DEADLINE Day has become monumental for football fans and clubs alike. The January transfer window closes at 11pm tomorrow and it's the last chance for clubs to make changes to their squad before the end of the season.
A man who knows exactly what it's like to experience Deadline Day is Cardiff City manager Neil Warnock who last season failed to bring in a striker before the 11pm deadline. This season Warnock will be hoping that his fortunes will be different as he hopes to sign winger Yasin Ben El-Mhanni from Newcastle United.
In last Friday's press conference Warnock also spoke about his hope of signing a striker before the window closes. He said: "It'll be Wednesday night when we get the signing in, it's a nightmare for a manager but at least we haven't got a game like last year when we were on the bench trying to do a deal."
History of the transfer window
Before the 2002/2003 season there were no fixed transfer windows and players could be traded throughout the season up until March 31.
The current rules set out by FIFA that came into effect in 2002 following discussions with the European Commission stipulate that there should be two transfer windows: a longer one in the break between seasons (up to twelve weeks) and a shorter one in the middle of a season (up to four weeks).
According to UEFA chief executive Gerhard Aigner, part of the reason behind a compulsory transfer window was to "stop the confusion that has followed Bosman."
Jean-Marc Bosman was a Belgian midfielder whose case was brought to the European Court of Justice. The ECJ ruled in his favour with monumental consequences for the future of transfers. The ruling meant that clubs no longer had to pay transfer fees after the expiration of a player's contract. This paved the way for the kind of big-money signings we now see in football.
Issues with the transfer window
The January transfer window creates all kinds of problems for those who aren't at the top of the Premier League. The clubs dubbed as the 'big six' (Manchester United, Manchester City, Aresenal, Liverpool, Chelsea and Tottenham Hotspur) have larger buying power than the other clubs in English football. Not only do the larger teams have the money to achieve their transfer objectives but it would be hard for other clubs to stop one of their players from signing on to such a club.
Many clubs in the Football League feel that the buying power of large Premier League and Championship sides is detrimental for poorer clubs.
Ex-Bolton Wanderers and Stockport County manager Gary Megson has expressed his annoyance at the transfer window and the impact it has on smaller clubs. He said: "The transfer window is rubbish. It is unfair and I would like to see it challenged in court.
"Look at other businesses. If a haulage company wanted a new lorry and someone said in September you cannot have one until January, you are not allowed to do those kinds of things.
"Yet football clubs are told they have to do their business in a certain time, not when they would like to do it. It suits only very few clubs at the top end of the game.
"I have been on the other side of the coin, at Stockport, where money is tight. Where do you get your money from when you cannot sell someone until January?"
Not only is it deemed unfair on smaller clubs, there's also an impact on players. However, managers are unable to agree on whether the impact on players is beneficial or detrimental to the transfer window.
According to the world players union Fifpro the current transfer window is failing its players.
"Basic measures must be introduced to give players stability," said secretary general Theo van Seggelen.
According to van Segglen, Fifpro claim 4,000 player file cases each year because they've had contracts terminated unjustly or they've not been paid.
However, Arsenal manager Arsène Wenger believes that the current transfer window gives power to the players rather than takes it away. He said: "You have players coming to you saying, 'If I don't play maybe I will leave in January.'
"So, they are already less committed to the cause. It gives them an opening. We have gone from a period where you knew, if you didn't play, you had to be committed.
"When we played, we had to be committed to the club for our whole life. Maybe it was not right but if you did not play you have no other option but to fight for a place.
"Now we're in a position where the players can have a quick and easy way out if it is difficult."
What can be done about it?
There have been several suggestions from pundits, owners and managers as to what can be done to rectify the issues created by the transfer window. Managers have suggested reverting back to the old system where clubs are able to buy and sell players throughout the season.
Former Reading manager Steve Coppell is one such manager. Coppell has previously said that the window fosters a "fire-sale mentality".
Ex-Leicester and Manchester City manager Sven-Göran Eriksson said: "You do wonder at times if it is right to have a window.
"It was easier when it was open all the time and perhaps fairer for the players.
"I am sure much of the business being done on the last day is a little bit desperate and that is not right. I think it was better before, but then I am old!"
Other managers to have called for a return to the old system include Steve Bruce, Gary Megson and more recently Sam Allardyce.
Wenger is another known advocate of the old system. In December, he said: "Either you leave it completely open the whole year or you close it completely for the whole year.
"But now it's in-between where everybody becomes nervous in November until the end of January.
"Or you keep it completely open. When I arrived in England it was completely open."
Wenger has also made a suggestion that clubs should be limited to buying two players during a season.
What is currently being done?
In September leading European clubs including the likes of Real Madrid, Barcelona, Bayern Munich and Juventus called for the transfer window to be abolished. The Premier League has already announced that next season will see the summer transfer window shortened by three weeks so that all transfers are made before the start of the new season in August.
However, closing the English window in early August will not stop European sides from buying players during this time.
The transfer window will never be perfect but there are some serious concerns with the way it is currently run. As clubs prepare to sign the players they need before the window closes on Wednesday evening fans and pundits alike are left wondering how it came to this in the first place.