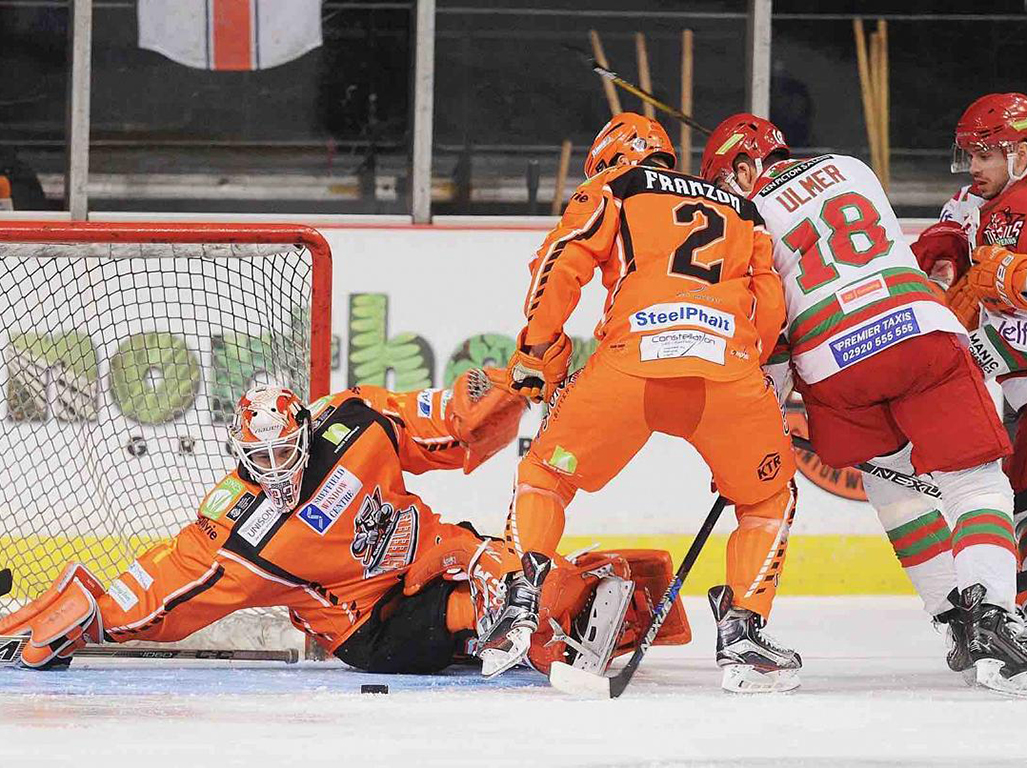 AFTER a humbling semi-final first leg defeat, the Cardiff Devils will need to be on top form heading into next week's second leg to overturn a four goal deficit.
The 6-2 defeat by Sheffield Steelers last Wednesday, has left the Devils with a huge task to retain the Challenge Cup they won last season.
First the Welsh side face two tough back-to-back away league games against Belfast Giants before looking to mount a spectacular comeback mid-week against Sheffield.
A shorthanded goal from Tim Wallace opened the scoring at 5:23 for the home side, followed quickly by a Scott Aarssen goal just over a minute later to make it 2-0 at 6:26.
The Devils pulled a goal back when Matt Pope scored on the powerplay at 7:31, but Ben O'Connor rounded out the first period with a strike at 15:54 to give the Steelers a 3-1 lead after 20 minutes of play.
The middle period saw two more goals for the Steelers, first an early powerplay goal at 21:25 from Mathieu Roy then at 35:40 Matt Marquardt made it 5-1.  
Although the Devils had their fair share of chances, Steelers' netminder Ervins Mustukovs turned away everything they threw at him.
The Steelers extended their lead at 47:58 when Levi Nelson crashed the net and got the final touch on the puck past Ben Bowns.
The goal was reviewed but the referees concluded that it was fair and the Steelers went 6-1 up with 12 minutes to play.
A bad change from the Steelers led to Joey Haddad getting plenty of time with the puck in front of the Steelers goal and he fired a shot past Mustukovs to pull a goal back at 54:47.
But the game finished 6-2, meaning the Steelers will take a 4-goal advantage into the second leg in Cardiff next Wednesday night.
Before then, The Giants will look to reduce the seven-point gap between themselves and league leaders Cardiff in back-to-back games in Belfast tonight and Saturday.
But the Devils need to save themselves for Wednesday night, as they prepare to climb Everest and overturn a four goal deficit and retain the cup.