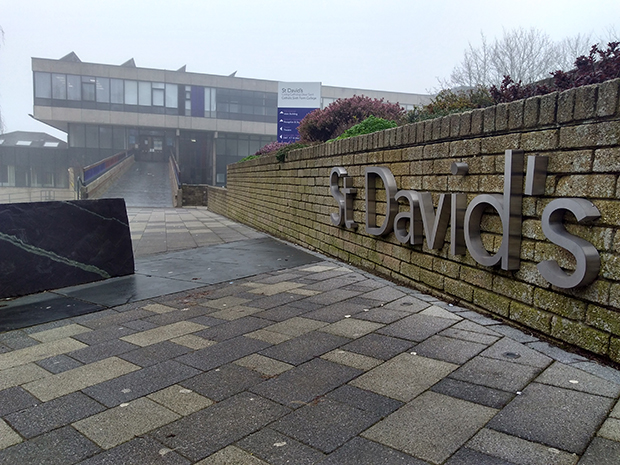 ST David's College wants to come back under council control, a move Cardiff council hopes will "enhance strategic planning for 16-19 education in the city".
The college in Penylan is hoping to become a Voluntary Aided School, transitioning from its current status as a Designated Further Education Institution.
On January 18 it submitted a report which is being scrutinised by Cardiff council's cabinet.
The college has been consulting stakeholders on the move over the past few months.
Voluntary Aided Schools are state-funded schools with a trust or foundation contributing to building costs and influencing the running of the school.
Historically an institution would be classed as "designated" under section 28 of the Further and Higher Education Act 1992 to receive funding from the Further Education Funding Council for Wales.
However the Further Education Funding council for Wales has since been abolished.
Sarah Merry, deputy leader of Cardiff council and cabinet member for Education, Employment and Skills, said: ""Primary schools across Cardiff have seen a significant rise in pupils over recent years, and this is now beginning to impact on the numbers of students who are entering secondary schools.
"This increased demand for places will naturally, in time, have an impact on the demand for places in sixth forms.
"Bringing St David's back under council control will help us enhance our strategic planning for 16-19 education in the city. It would also give us greater flexibility in addressing the increased demand as the city's population rises."
The school has also submitted an individual bid for almost £6 million from Welsh Government funding through Band B of the 21st Century Schools programme.
The funds would mostly be used to cover a backlog of repairs costing £5.2 million as flagged up in a recent condition survey.
These repairs would include "works to address issues with the roof, external cladding and one floor of classroom refurbishments".
A successful bid would significantly reduce any liability transferred to the council should the change of status go ahead.