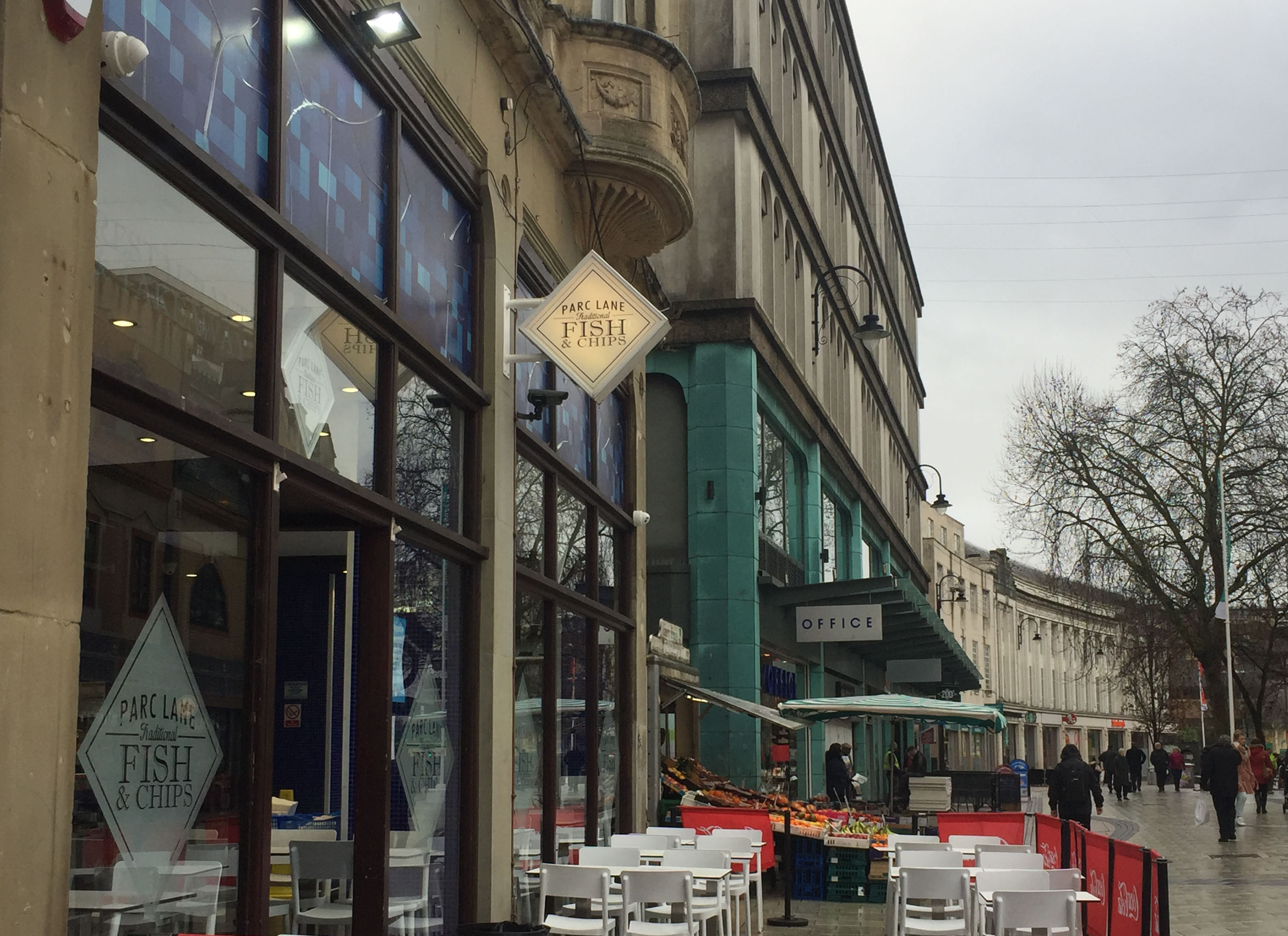 A CARDIFF fish and shop's plan to open 24-hours a day, seven days a week was today rejected by the council.
Parc Lane Fish and Chips on Queen Street wanted to vary its licence, a plan which included extending the sale of alcohol by an hour.
The licensing sub-committee on January 23 was later adjourned but revealed its decision in a written statement.
Residents, nearby businesses and South Wales Police objected to the expansion due to concerns over public disorder and noise.
The Cardiffian asked people visiting the city their thoughts.
Kyle Williams, 27, said: "It's a bit silly really, it's only round the corner from night clubs here anyway, so I don't see how it could cause more trouble.
"I mean you've got McDonald's and Burger King here with bouncers for the trouble, can't see trouble like that here."
Sam Harrison, 25, said: "It's only a stone's thrown from the high street and it's not like it's quiet there, but they've already got bouncers in Maccies and they're not small guys are they?
"I can see why they'd reject it, but it's only a chippy, can't see many students going in there after a night out."
Andrew Cook, 49, said: "I knew they applied, but didn't know they'd been rejected.
"Just glad for the staff, I wouldn't like to be behind the fryer at that time."
A nearby resident on Churchill Way told Cardiff council: "These premises already have an extension to normal licensing hours and have disregarded limits placed on their licences in the past.
"As a resident of Landmark Place, I am frequently disturbed and inconvenienced by the crowd and noise and outside these premises.
"I am unable to avail myself of the amenities close by because it is not safe to walk."
Chief Inspector Joe Jones of South Wales Police wrote a formal objection to the extension.
He said the shop was in an area experiencing high levels of crime, disorder and incidents with alcohol and he was objecting to prevent public nuisance.
Representatives for the hotel Jurys Inn also objected. "We are extremely concerned that the additional hours sought the sale of alcohol, the provision of late night refreshment of regulated entertainment will adversely affect hotel residents," they said.
The hotel said it had received complaints from customers about disturbance from the premises, which led the hotel to receive negative reviews and forced it to issue refunds.
Nuisance related to fumes from cooking due to poor extraction also affected their guests.
Norma Mackie, councillor for Cathays and the city centre, also objected. She said the variations would be likely to increase the amount of drunken behaviour, noise and litter in a small area of the city centre.