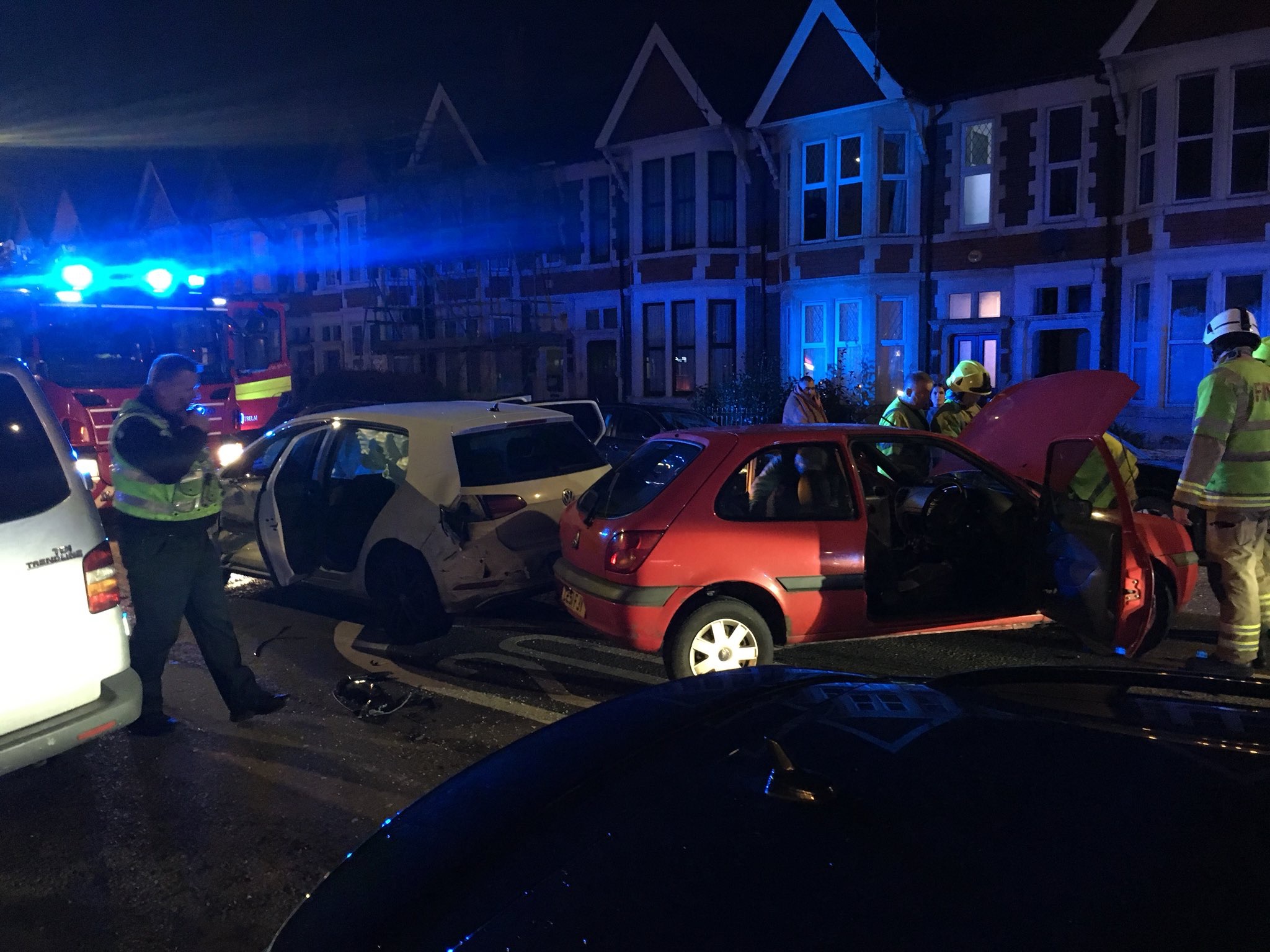 RESIDENTS and councillors say a 20mph speed limit on Cathedral Road is being ignored by drivers.
The claim comes after another serious road accident outside the row of shops on the road last week, which was the second of its kind since October.
The latest incident happened last Friday (Jan 26) night and involved four vehicles with one reportedly flipping over on the road.
Speed restrictions were implemented in the area following a successful pilot scheme by Cardiff Council in 2014. However, local people claim the new speed limits are being ignored by some drivers.
Iona Gordon, Councillor for Riverside, said: "Sadly the 20mph speed limit on Cathedral Road is largely ignored by drivers.
"Riverside Labour ward councillors have written to all the companies that have 'paid' drivers travelling on this road to ask them to drive at 20mph. We feel this would set a good example to car drivers.
"So far we have not had a response from any!
"The Police are going to start monitoring traffic speed but as they are experiencing great cuts in public funds, we hope they will help get the 20mph message across so our streets are safer for all."
Cardiff Council are planning to to enforce further 20mph zones by 2021. The scheme aims to improve public safety and encourage more people to walk and cycle.
A Twitter user likened the situation with that of Bath, where the council spent £1m on trialling 20mph zones in 2016. After 12 months, it was reported that the rate of people killed or seriously injured went up in seven of the 13 areas.
Plans to reverse the speed restrictions were scrapped however when the council concluded that they couldn't justify spending another £1m to rectify the problem.
Friday's collision follows two similar incidents on the same stretch of road in recent times. In October 2017, a taxi was pictured lying on its roof with its lights still on and the scene was similar in 2013 when a car flipped after being involved in an accident on the road.
Residents have been discussing the matter on social media. Some claim they have witnessed cars doing double the speed limit and one resident, Cat Thomas, claims to have been flashed and overtaken whilst obeying the speed limit on the stretch of road.
Police said they had no further information about last week's accident while The Welsh Ambulance Service was asked for a comment about it, but failed to provide one.
Have you been affected by speeding on Cathedral Road? What should be done to prevent it? Let us know your thoughts.