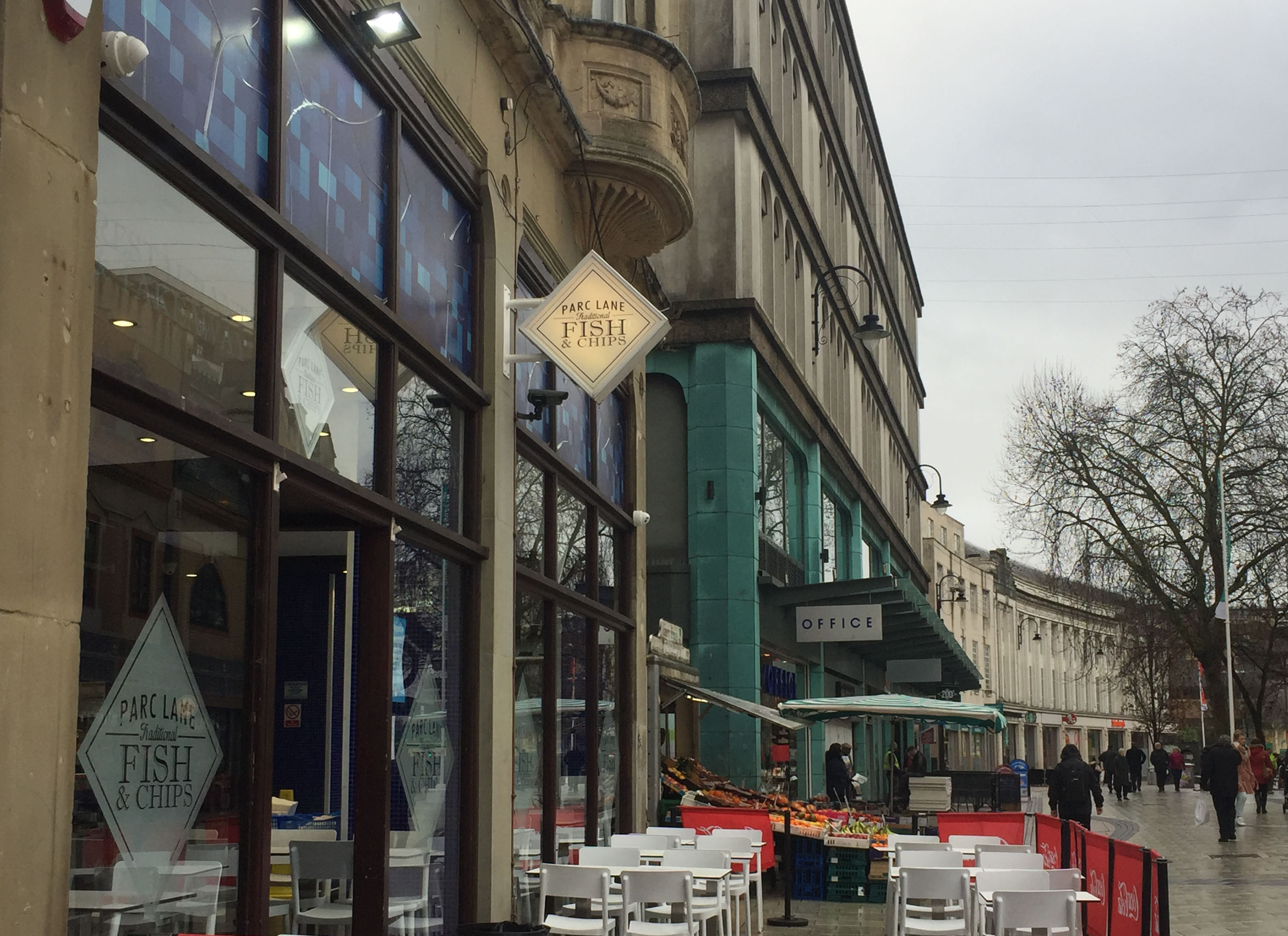 BOSSES at a Cardiff chippy are disappointed their bid to open 24-hours, seven days a week has been rejected.
Carl Ryan, director of Parc Lane Trading Ltd, said: "We are obviously disappointed with the decision, because it did not take into account the exemplary record we have in our existing operation.
"We already have a licence to operate 24 hours over the weekend, and trade until 6am each Friday and Saturday night.  
"We were applying to extend this to cover weekdays, in order to give us more flexible trading hours."
Cardiff council released its decision on January 29 after opposition from neighbours, South Wales police, councillors and the Jurys Inn hotel.
McDonald's on Queen Street is already open 24/7 and is a destination for late night revellers.
"McDonalds was cited as an existing 24-hour premises being a so-called hotspot for anti-social behaviour.  It's worth noting that this was also cited when we applied for the current licence.  
"We have proven that it is possible to operate such a premises without it becoming a hotspot, and we are disappointed this was not taken into account."
Burger King on Queen Street is another fast food outlet open to the early hours from 8am until 5am on Fridays and Saturdays and until 4am on weekdays.
Mr Ryan added: "Likewise, if premises like McDonalds and Burger King on the same street are deemed to be such an issue, why haven't the authorities taken action to review their licences?  
"If there is enough evidence to prove they are hotspots for antisocial behaviour, the authorities have the power to change their operating hours."
The Cardiffian asked people in the city centre their views on the council's deicsion, 
Kyle Williams, 27, said: "It's a bit silly really, it's only round the corner from nightclubs here anyway, so I don't see how it could cause more trouble.
"I mean you've got McDonald's and Burger King here with bouncers for the trouble, can't see trouble like that at the chippy."
McDonald's declined to comment.