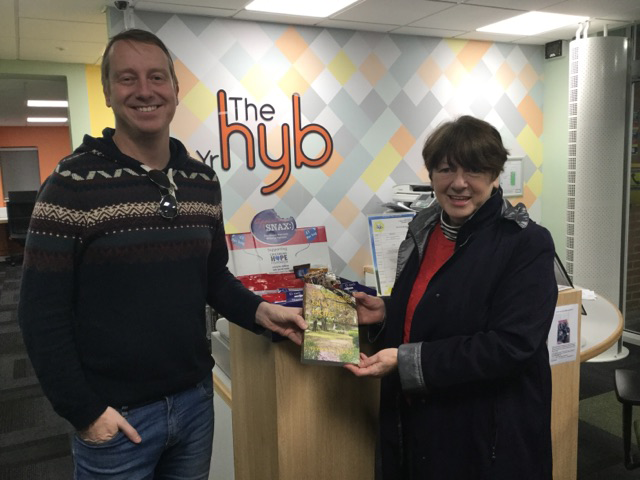 ONE of Britain's worst coal-mining disasters doesn't seem like the obvious setting for a love story.
But Llanishen author Pamela Cartlidge, 55, has just published her debut novel which draws on romance amid death and destruction after an explosion at the Gresford Colliery coalfield in Wrexham.
The mining disaster, on Saturday, September 22, 1934, left 226 men and boys dead. Only 11 bodies were ever recovered.
"It's such a tragic event that people shouldn't be allowed to forget," said Pamela.
Her father, Fred, travelled from Liverpool to help seal the pit after the explosion.
Her mother, Louisa, was working in service and it was during the rescue operation that she met Fred.
"He made friends with my mother's brother and love blossomed," explained Pamela.
The couple soon got married but it was not long before war broke out and Fred was called away to serve in the Royal Navy. The story focuses on the period he is away.
"My father would never talk about the war," Pamela told me. "But three years ago my mother died, aged 97, and we found an old diary of my father's written whilst he was away."
"The book is a sort-of family history. I was halfway through writing the book when my mother died, and writing has really helped with the grief," she said.
The book follows a number of threads as the war progresses, including how one of Louisa's brothers was taken hostage by the Japanese.
"He was so emaciated and only weighed six stone after what the Japanese had done to him," said Pamela.
The book ends with the flags flying in Wrexham as families, including that of Louisa, wait for their loved ones to return from the war in 1945.
"My grandparents were waiting for their sons to come home," explained Pamela.
"This is a book I just wanted to write. I've dedicated it to my three sisters who have helped me and even proof-read the early drafts," she added.
The book got its title from the family home at Bluebell Lane, which was only minutes from the mining disaster.
Pamela now calls Llanishen home and is recently retired from a career working as a civil servant in the Health and Safety Executive. This has allowed her to really focus on her writing: "I've always wanted to be a writer since I was 11 years old and now years later here I am."
Pamela used Amazon to self-publish the book.
"I was quite amazed it was available to be sold within the week," she said.
"It felt like a real achievement to see it in print."
She is holding a Q and A at the new Llanishen Community Hub on March 15 to talk about her novel and some of the things which inspired her to write.
There is also a signed copy of the novel on the bookshelf in the community hub library for customers to borrow.