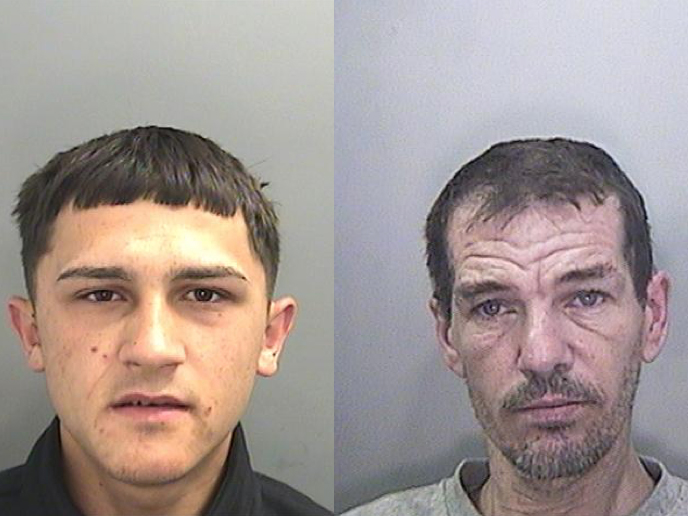 A CARDIFF teenager has been found guilty of murder and a 46-year-old man convicted of manslaughter following the stabbing of father Sean Kelly in Splott last July.
Aaron Bingham, 18, and Nicholas Saleh, 46, were charged with fatally stabbing 37-year-old Mr Kelly on Theodora Street in Splott in the early hours of July 13th 2017.
The father of two, of Newport Street, died in hospital three days later as a result of organ failure caused by blood loss.
Today a jury at Cardiff Crown Court convicted Bingham of murder and Saleh of manslaughter.
In a statement released shortly after the trial, Mr Kelly's relatives thanked those who helped with the investigation, but asked to be left in peace to grieve.
"As a family we are overwhelmed by the guilty verdicts, which we believe is right and correct for the loss of such a young loving man who will never get to see his children grow up," they said,
"We will never again spend time with Sean who was a loving son, brother, father and uncle and is missed by everybody.
"We would like to thank everyone who played a part in providing the best evidence they could in court which has led to us receiving justice for Sean.
"This includes everyone from the family liaison officers and the investigation team, paramedics and all medical staff at the University Hospital of Wales who tried so hard to keep Sean alive.
"We would also like to thank Victim Support and the members of the public who came forward to assist in the investigation.
"On behalf of the whole family we would now like to be left in peace to grieve our tragic loss and to begin to get over this difficult time.
"God Bless you Sean, rest in peace."
Bingham, from Tremorfa, claimed he acted in lawful self-defence when he stabbed Mr Kelly at around 3:30am on July 13th.
According to the defence, the teen – who admitted to having dealt drugs since he was 13 – had met witness Ashley Facey earlier in the day and arranged to meet at 3am to deal cannabis.
Bingham claims Mr Kelly was with Mr Facey when they met in the early hours of the morning, and that Mr Kelly had brought a knife to the scene and attempted to rob him.
Saleh, of Adamsdown, claimed he was in the general area at the time but had not participated in the attack. However, the prosecution said it had been a joint attack.
In a statement made after the verdict, Detective Chief Inspector Rob Cronick of South Wales Police said: "This case shows the devastating effect the criminal use of a knife can have on an individual and their family.
"Carrying a knife is a crime, even without using it, and those who do should think very carefully about their action and the potential fatal consequences.
"Our message is quite simple – if your knife or weapon does not have a legal function and a legitimate purpose, there is no place for it on our streets and you will be prosecuted.
"We wish to thank members of the Splott community and other witnesses who assisted South Wales Police and the Crown Prosecution Service in the investigation and prosecution of Aaron Bingham and Nicholas Saleh. I would also like to pay tribute to the investigation and prosecution teams for their tenacity in obtaining this result."
The trial, presided over by Mrs Justice Jefford, began on Tuesday, January 16th.
The jury finished hearing evidence on Wednesday, January 31st, and delivered the verdicts of murder and manslaughter just before midday on Tuesday, February 6th.
Bingham and Saleh will be sentenced at a later date.