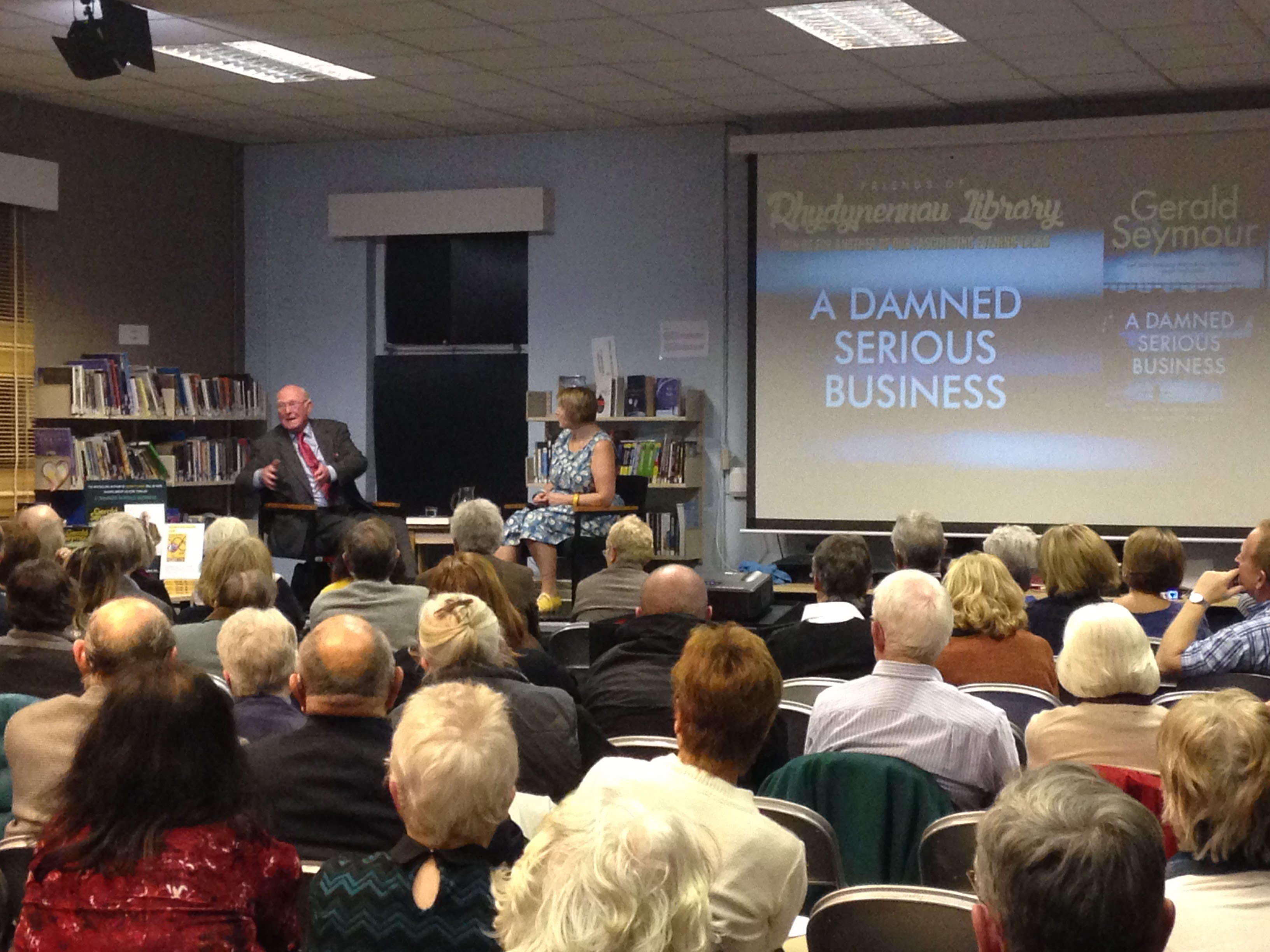 GERALD SEYMOUR, author and ex-ITN broadcaster, met fans at a Cardiff library and spoke about his career and new novel on cyber crime.
Seymour, 77, covered international news for ITN for 15 years reporting on events such as the Troubles in Northern Ireland and the Munich Olympics terror attack.
He became a full-time novelist in 1978 and continues to write and publish crime and spy thriller fiction.
More than 110 people came to hear Seymour speak at Rhydypennau Library, in Cyncoed, on January 31.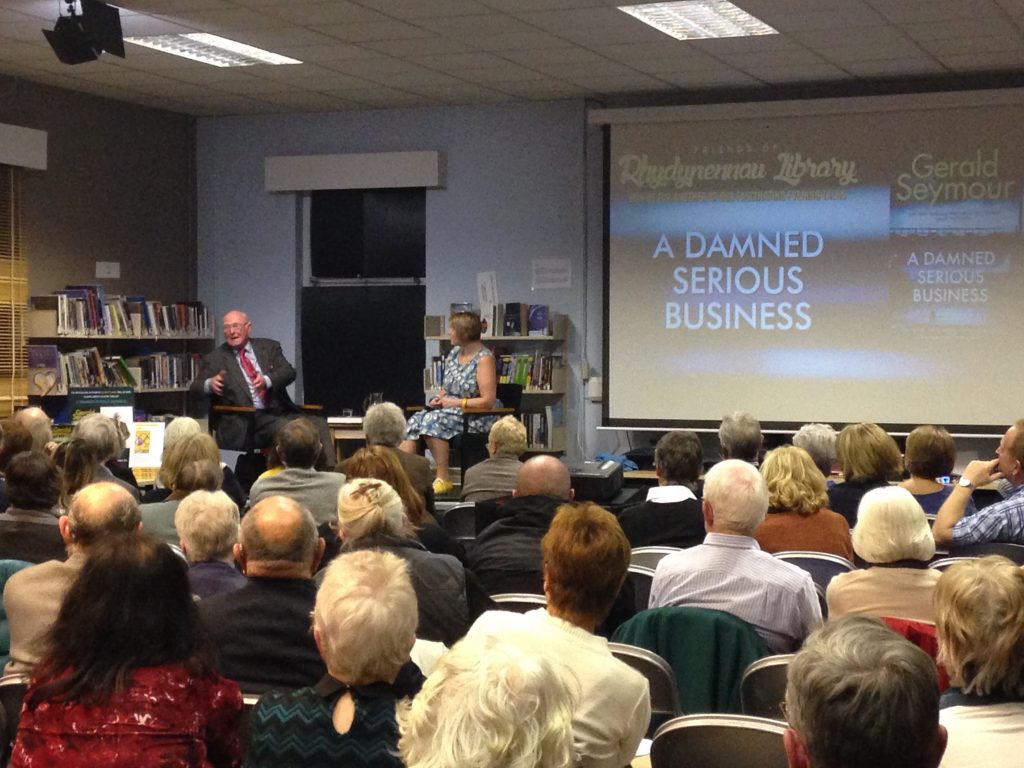 In an exclusive interview with The Cardiffian, Seymour said cyber crime was "the biggest story around in the western world at the moment" and "the new way of warfare" threatening the UK.
It is the topic for his latest novel "A Damned Serious Business", published on January 4.
He also told the audience how his experience reporting on humanitarian crises changed his perception of good reporting.
"Don't try and make your name with poetic reporting. Facts, facts and facts were all that was required, without gilding," he said.
Sue Thomas, librarian of Rhydypennau Library, organised the event and interviewed Gerald.
She said: "It is exciting to have such a big name. It was just a privilege to have him along, and he was very generous with his time."
Ms Thomas showed a video excerpt of Seymour's reporting of the Munich Olympics terror attack, which struck a chord with some in the audience.
One was Brian Plenderleith, 67, who was stationed with the RAF 19 squadron in Gutersloh, North West Germany, and helped respond to the attack.
Mr Plenderleith, of Pen Y Graig, Rhondda, said: "The day after the attack I remember spending quite a bit of time that day searching vehicles. I was on duty for 24 hours that day."
"He certainly knows his stuff, I remember him from TV," he added.
Mr Plenderleith had never visited Rhydypennau Library before and heard about Seymour's talk through friends.
Julie Emlyn-Jones, 70, of Nant Fawr, said: "What a wonderfully fluent speaker – he was brilliant. He just shared so much with us about his life."
Sue Thomas, who helps run Friends of Rhydypennau Library, said: "Gerald said he could not believe the numbers we could get into the library. We were the last event on his trip, but he said it was the nicest event he had done."
The event raised £120 which will be used for running costs and to help refurbish parts of the library.
Ms Thomas said: "We want to invest in the library, making it a better space with new furniture and shelves. We just want to make it more of a home."
Seymour's latest novel A Damned Serious Business, published by Hodder & Stoughton, is available in hardback and as an eBook.
More information on upcoming speakers at Rhydypennau Library can be found here.