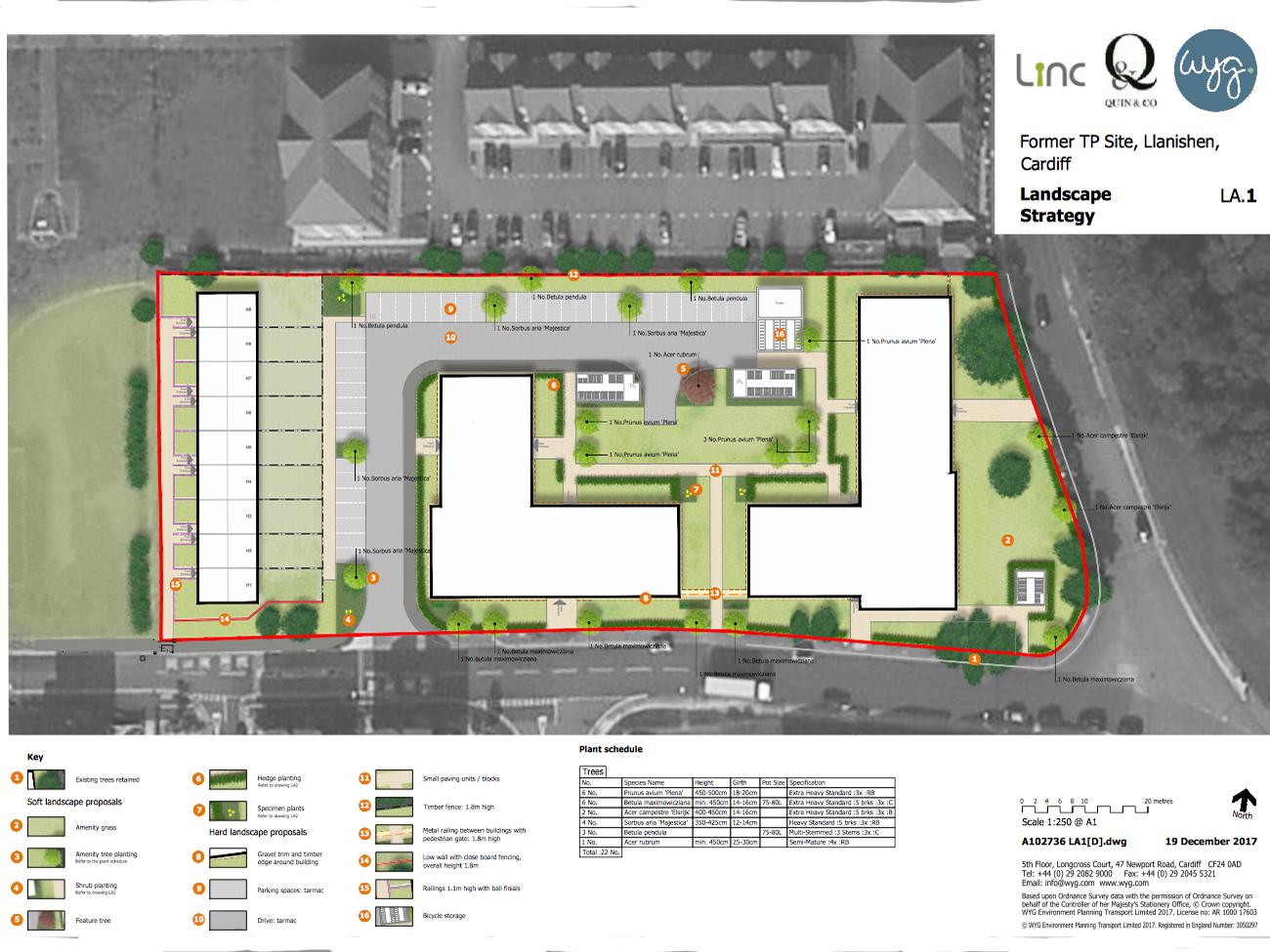 A DEVELOPER plans to build 121 new homes on the old Travis Perkins site at the Ty Glas Business Park in Llanishen.
Malvern Drive Ltd have submitted plans for the construction of 112 affordable apartments and a terrace of three-bedroom houses. A number of the apartments will be for over-55s.
Llanishen councillor, Phil Bale, supports the plan. "There is a chronic shortage of Council homes and other types of affordable housing in Llanishen and elsewhere in northern Cardiff and attempts to meet this huge housing need should be welcomed," he said.
However, Cllr Bale believes that local infrastructure could be improved as more people move in to the area.
"I have raised concerns about recent reductions in the frequency of Cardiff Bus' 86 service and the need for any new roof space to be designed to be seagull resistant due to potential noise pollution issues," he said.
Since the site was granted outline planning permission in May 2015, the number 86 Cardiff Bus service – the only bus which directly services the new developments at Ty Glas – has had its frequency cut to one every 90 minutes from one every hour.
This particularly affects elderly and disabled residents, who say that the train service from Ty Glas is an expensive option and instead rely on their free bus passes.
Helen Drane lives in the block of flats next to the proposed site. "There are two trains an hour, two carriages long. Any trains before 9:30am or after 4:30pm are impossible to get either on or a seat on. Likewise, the buses are too often full by the time they get to Morrisons heading into town."
Transport shortfalls in the area are the main reasons for objections among Llanishen residents.
Dr Mairian Thomas lives in Pentland Close, a new housing estate opposite the Travis Perkins site, and objects due to concerns about the current levels of traffic along Malvern Drive from resident and commuter parking. She thinks the site should be turned into a car park for the train station.
"I have raised issues with the local councillor about the unsafe excessive volume of traffic on Ashbourne Way. Despite a notification that double yellow lines would be instated months ago, this is yet to happen," said Dr Thomas.
Another resident of Pentland Close, Thomas Mumford, said: "I purchased this property partly due to the quiet road in front. I would have reconsidered buying in this area had I known the bollards would be removed (see here) combined with the introduction of an entrance to multiple properties."
Conservative councillor for Llanishen, Thomas Parkhill, told The Cardiffian that he approves of the development of the brownfield site in principle but would like to see the submitted plans amended to offer more parking.
Jodie Nicholls lives in the area with her two young children. "We already take our lives into our hands crossing the roads around that area due to the inconsiderate parking by businesses in the area," she said.
The proposed development will be built with only 39 car parking spaces. The planning statement considers this to "appropriately meet Linc's needs and reflects the tenure and occupancy profile of the units." Cycle parking for 72 bikes will also be provided.
The lack of parking has caused some raised eyebrows in the area. The site was granted outline planning permission in 2014 which at the time proposed 96 homes, with 71 associated car parking spaces.
"I cannot believe any one could consider building 121 properties and only provide 39 spaces. Where will people park and their visitors park?" asked Llanishen resident Margaret Murphy.
She points to another new development off Caerphilly Road which proposes 73 car parking spaces for 52 homes.
Another site across the road from Travis Perkins, known as Chiltern Close, has outline planning permission, granted in 2013, for 70 new homes and 70 parking spaces. The latest 2017 submission proposes 70 homes and 46 spaces.