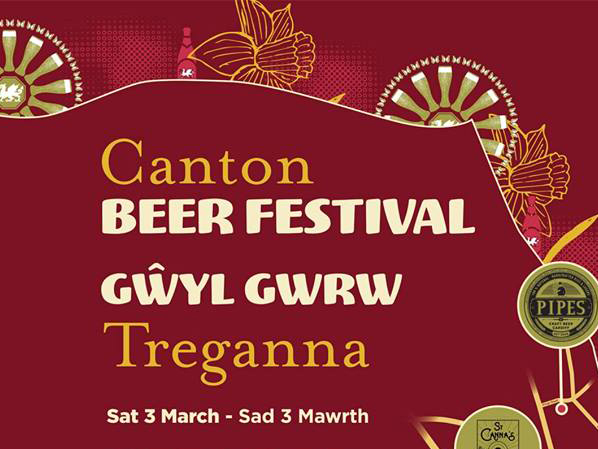 CANTON will host its very own beer festival next month as part of a collaboration between four local businesses.
Chapter, The Lansdowne Pub, St Canna's Ale House and Pipes Beer will all play host to the beer festival taking place on Saturday, March 3.
The Canton Beer Festival hosts will each showcase beers from a different part of Wales.
Manager of The Lansdowne Phil Miller said: "It was an idea between a few different places just to get something going in Canton.
"It's an excuse to get everyone together and just have a good day celebrating everything Welsh.
"Initially Chapter was the main idea, they were having a beer festival on the Saturday so from us you pass the other places to get there."
As well as hosting the beer festival, Pipes Beer will be showcasing some of their own as part of the festival.
There will be entertainment and activities across all venues, although further discussions will take place to determine what this will be.
Bar manager at Chapter, Dave Morgan said: "I believe there are some music events going on in here and around the other venues and we are trying to organise a few other activities although nothing is set in stone."
Chapter have asked local residents to share their knowledge of St Canna and Canton through the years. The aim is to host a pop-up history forum to exhibit at Chapter during the festival.
If it is a success there are hopes it may become an annual event.
Mr Miller said: "We have our own beer festival in the summer but it' would be nice to have something between the Six Nations rugby and the summer."