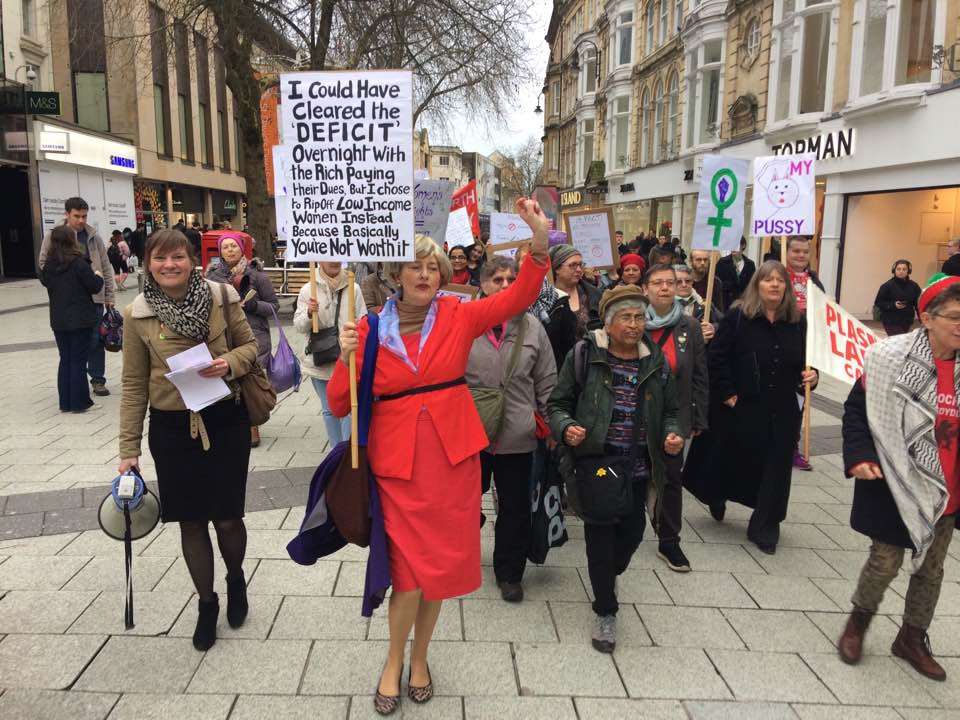 A CARDIFF women's group is asking for cash to set up a pop-up venue in time for International Women's Day next month.
Cardiff Sisters of Solidarity is asking for £500 in donations for a temporary premises in the city centre.
The group campaigns against austerity and aims to support and empower women in Cardiff by holding events, such as marches and gigs.
German-born Claudia Boes, 39, an occupational therapist from Fairwater set up the group as she felt there was little being done in Cardiff to advocate for women's rights.
She said she and co-founder Gemma June Howell "accidentally" organised the women's march last year and this was how the group was formed.
"We were originally going to send coaches over to London but then we thought actually, no there is very little happening for women in Cardiff, so let's do something here," she said.
The group wants to run the temporary venue from the actual day, March 8, until March 22.
The centre will hold feminist club nights, a human library event and book launches.  The group want to make the centre as inclusive and family-friendly as possible.
It will offer crèche supervision and the events will be held at different times to ensure as many people can benefit from them.
Eventually, the campaigners are hoping to have permanent meetings around Cardiff.
Ms Boes said: "Me and Gemma both have children and we live at different ends of Cardiff, so the idea is then to have local groups and maybe meet once a month and talk about local women's issues."
You can donate to Cardiff Sisters of Solidarity here.