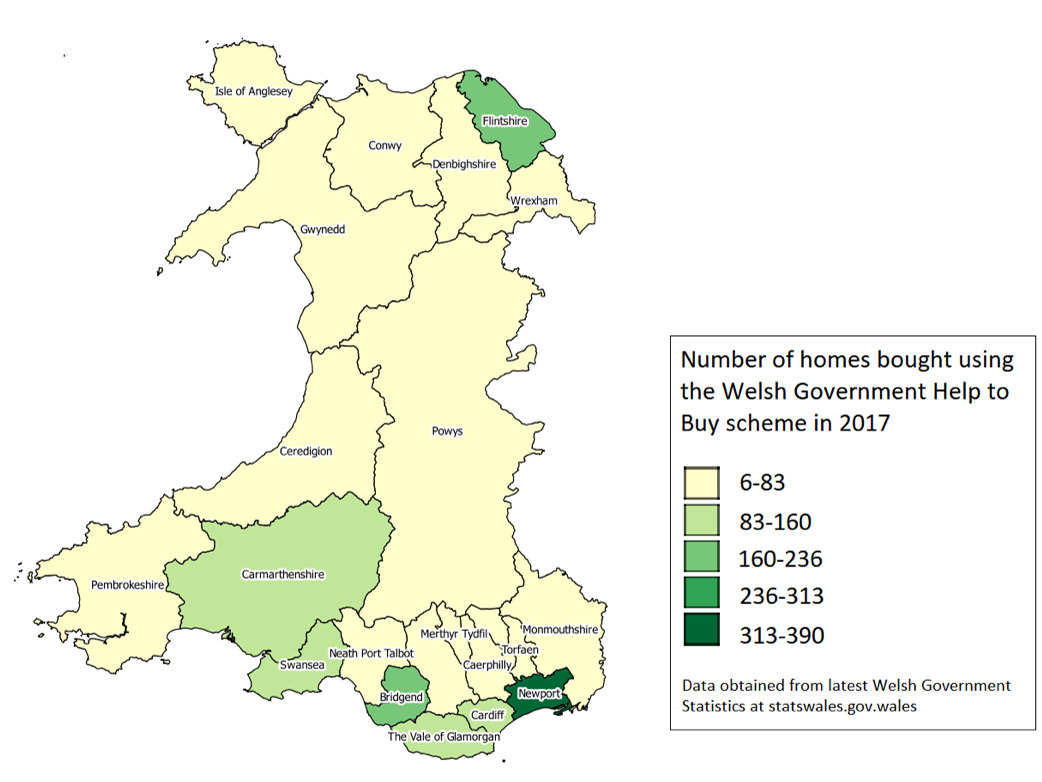 MORE than 1,800 homes were bought in Wales last year, with 131 of them in Cardiff, according to new figures from the Help to Buy scheme.
Newport was a hotspot for buyers where 390 people made it onto the property ladder using the Welsh Government's Help to Buy scheme, compared to just six in Blaenau Gwent, the latest figures show.
In Cardiff, 131 people took advantage of the scheme. This was a near-threefold increase compared to 2016.
Help to Buy Wales allows eligible purchasers to buy new-build homes with assistance from the Welsh Government in the form of a shared equity loan. It was set up to help first-time buyers, who may struggle to save a large enough deposit onto the property ladder. Non-first-time buyers are also eligible for the scheme.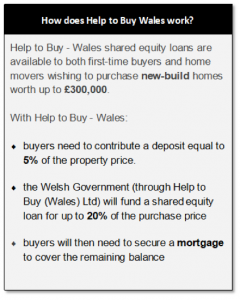 In Cardiff last year, over four fifths of purchasers using the scheme were first-time buyers. The average loan by the Welsh government was £41,750 for first-time buyers in Cardiff, compared to £45,000 for former owner-occupiers.
Howells Solicitors, in Newport Road, Cardiff, have dealt with over 1,000 Help to Buy cases in Wales since the scheme was launched. Co-founding director, Philip Howells, believes that the scheme has been positive for those looking to buy their first property.  
"The financial assistance provided by the scheme has enabled first time buyers to enter the housing market at a time when lending criteria had been significantly tightened following changes to legislation regarding the financial services industry," he said.
The Help to Buy scheme is helping people like Megan Davies onto the property ladder. She has been renting in Pontcanna for over four years and has found it difficult to save a large enough deposit to buy her own home.
"I'm 31 with a good job in the city centre," she said.
"I've worked out what I've spent on rent over the past four years and that was a scary amount. The Help to Buy scheme will give me a real help buying the home I want, with a mortgage deal I can afford."
Megan is looking to buy a new home at The Mill development in Canton, which is being sold by the developer Lovell Homes.
Lovell regional managing director, Katie Rees, said: "Our team is proud that the Help to Buy scheme is proving so accessible for first-time buyers who would traditionally find living in such an accessible location beyond their budget."
Unlike in England, the Wales scheme caps the value of properties that can be bought to £300,000.
The latest house price index data shows that the average house price in Wales last year was £152,855. Yet, the average price paid by those using the Help to Buy scheme in 2017 was £190,293.
When the scheme was launched in 2014, the average price paid by a first-time buyer in Cardiff using the Help to Buy scheme was £181,076. This increased to £210,175 by 2017. This is a 16 per cent increase and follows the general trend for overall property prices in Cardiff, which have increased by 13.8 per cent over the same period.
At the same time, the amount paid by former owner-occupiers using the Help to Buy has decreased by 20 per cent.  
80 per cent of purchasers in Cardiff stumped up a deposit of five-10 per cent in 2017.
A quarter of the properties bought using Help to Buy in Cardiff last year were priced £250,000-£300,00.
The greatest proportion of completed purchases using the scheme in Wales are by those with a household income of £30,000-£40,000. Just 21 purchases were made by those with an annual income greater than £80,000.
Just 105 one-bedroom properties have been bought in Wales through the government scheme since 2014, more than a third of which were in Cardiff. A meagre 36 five-bedroom property sales have been completed in total.
Where should you look if you are looking to buy in Cardiff using the Help to Buy scheme?
There are many new developments under construction in Cardiff which offer buyers the chance to purchase a new home using the Help to Buy scheme.
You can pick up a 2-bedroom house at the St Edeyrns development in Old St Mellons for £164,995.
Based on a government loan for 20 per cent, and a mortgage for 75 per cent of the property price, buyers would need to find a deposit of £8,250.