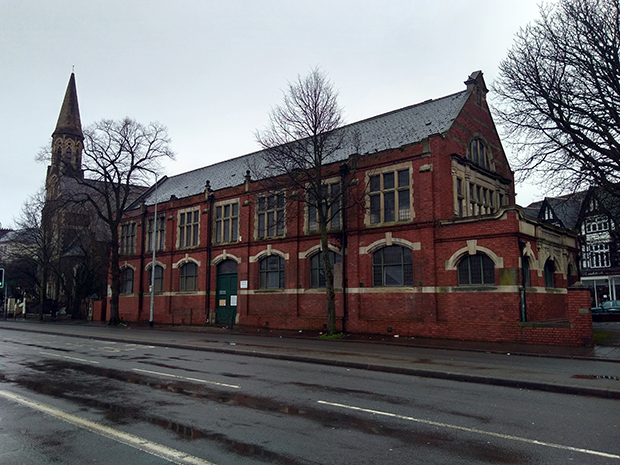 THE new owner of Roath Library, Rubicon Dance, hopes to have "some kind of open community involvement" after its application to take over the building from Cardiff council was accepted.
Adam Lloyd-Binding, centre coordinator at Rubicon Dance, reassured residents that it was hoping to make the building accessible by the public.
"The library had such an emotional attachment to people in the area we only thought it right to try and widen that as far as we can," he said.
"We're not going to do the coffee shop thing, that's not in our plans, but just allow people a bit of space."
"I have to stress it's early days so it's really hard to say 'and to the left there'll be a desk'," he said.
"But the proposal that we put into the council does include primarily dance because that's what we do, but we want to retain an element of community access to the buildings."
"As to what that turns out to be, not too sure. But the plan is to have some kind of open community involvement."
The Grade II listed building was shut in 2014 on health and safety grounds but this became permanent after Cardiff council judged the £255,000 repair bill to be too high.
The council invited community groups to take over the site in October 2017, with Rubicon Dance being accepted in February.
Repairs needed include fixing a boiler failure, leaks in the roof, heating, lightning and plumbing repairs.
Mr Lloyd-Binding said: "We'll have to pay for the renovation of the property and then continued upkeep.
"There's work needed to the roof, there's work needed to the floors. We've got to put dance studio stuff in there so mirrors, bars.
"We've got to be super sensitive to what we do with it and obviously we want to do that. It's such a beautiful thing we can't go knocking seven bells out of it."
The charity currently operates out of its Adamsdown studio, running full-time BTEC qualifications and about 150 community sessions a week.
It hopes to move into the library in September, 2019.
Mr Lloyd-Binding said: "I think that's optimistic but that's what we submitted. If we get there that will be very good work."