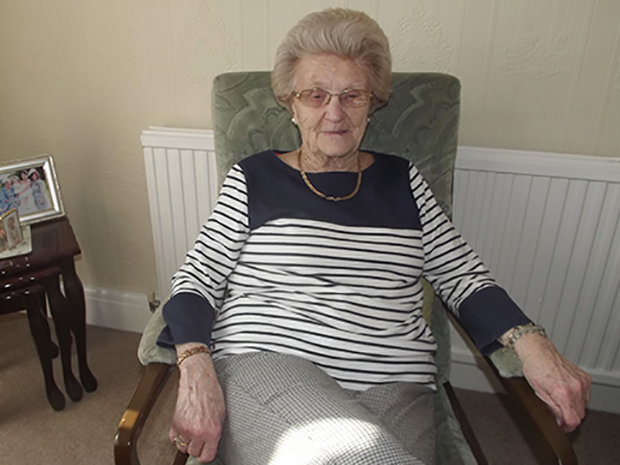 AT 96 Myrtle Beech is the oldest bowls player in Whitchurch – and the whole of Cardiff.
Mrs Beech started playing when she was 70 and still plays whenever she can, usually two or three times a week at Whitchurch Bowls Club and other clubs in Cardiff.
"I've been bowling for 27 years, and I am no better now," said Mrs Beech.
Mrs Beech bowls so much that her family complain she is never in.
"My family say I am bowling mad," said Mrs Beech.
When it gets too cold to play outdoors Mrs Beech bowls indoors at Cardiff Bowling Club in Sophia Gardens.
For her it is a reason to get out of the house, and a great form of exercise.
"If I wasn't bowling what would I be doing? Sitting down watching the TV," said Mrs Beech.
The pensioner enjoys the social element of playing. Whitchurch Bowls Club has about 100 members and matches bring together players from across Cardiff. The club also runs activities like barbecues and quiz nights.
Mrs Beech isn't the only person in her family to play bowls.
"My son started my husband and I off bowling," said Mrs Beech.
It was while dropping her son Alan off to play bowls at Cantonian High School that Mrs Beech decided to take up the sport. Instead of waiting around for him to finish, she joined in.
Alan Beech retired from his job at the ASDA Coryton store earlier this year. He is also an Olympic champion.
The 62-year-old has represented Wales at the Special Olympics Great Britain, winning four medals for his country at the 2009 Leicester and 2017 Sheffield games.
Mr Beech also plays on a weekly basis for the Chameleons, a team founded in 1959 in Sophia Gardens for bowlers with learning difficulties.
Mrs Beech thinks bowling has been fantastic for her son, and encourages people of all abilities and ages to take it up.
Barbara Wiltshire has played for Roath Ladies for five years since retiring and is a close friend of Mrs Beech.
"We need more young people," said Mrs Wiltshire, who wants to see younger people out on the bowling green to keep the game going.
After playing at Sophia Gardens on Thursday afternoon Mrs Beech is ready for her next week of bowling.
"It is the best thing I have ever done," said Mrs Beech.