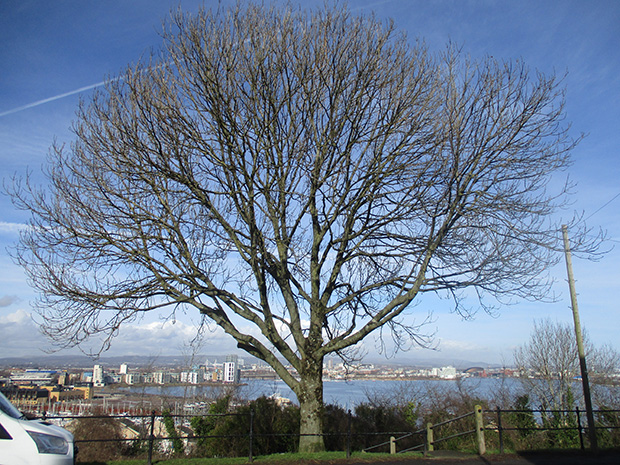 CAMPAIGNERS want to plant more trees in Penarth to secure "woodland town" status within 10 years.
Penarth Civic Society discussed the plan to get 20% canopy cover over the town at a public meeting at All Saints Church on Victoria Square attended by about 50 people.
Civic society member Tom Bourne told the tree forum: "We want to restore this town to its former beauty and reap the benefits."
He said trees reduced flood risk, helped to fight climate change, improved air quality and increased property values.
"The bigger the tree, the bigger the benefit", he said, explaining that it was also important to look after the older trees already in Penarth.
If 20% of Penarth's urban area was covered by a tree canopy it would gain "woodland town"' status under the UK Forestry Standard.
Fellow civic society member Nick Crofts told the meeting trees could be planted in gardens, development sites, streets and parks.
"People were worried about the loss of street trees, which clearly has happened," he said.
"Many of us have good gardens and trees in front gardens are often almost as good as a street tree, so we want to encourage people to plant trees in their front gardens. If one in 10 people over the next 10 years planted a tree in their front garden, that would have an enormous impact."
Residents were encouraged to organise their communities to raise money to pay for the council to plant trees.
Two people volunteered to organise two community groups to help plant trees in Victoria Square and  Arcot Street.
Audience member Sue Gibson, said: "I am quite happy to put towards funding for a tree to be planted but I wouldn't know who to approach."
The civic society plans to share the views aired at the meeting with Vale of Glamorgan council.