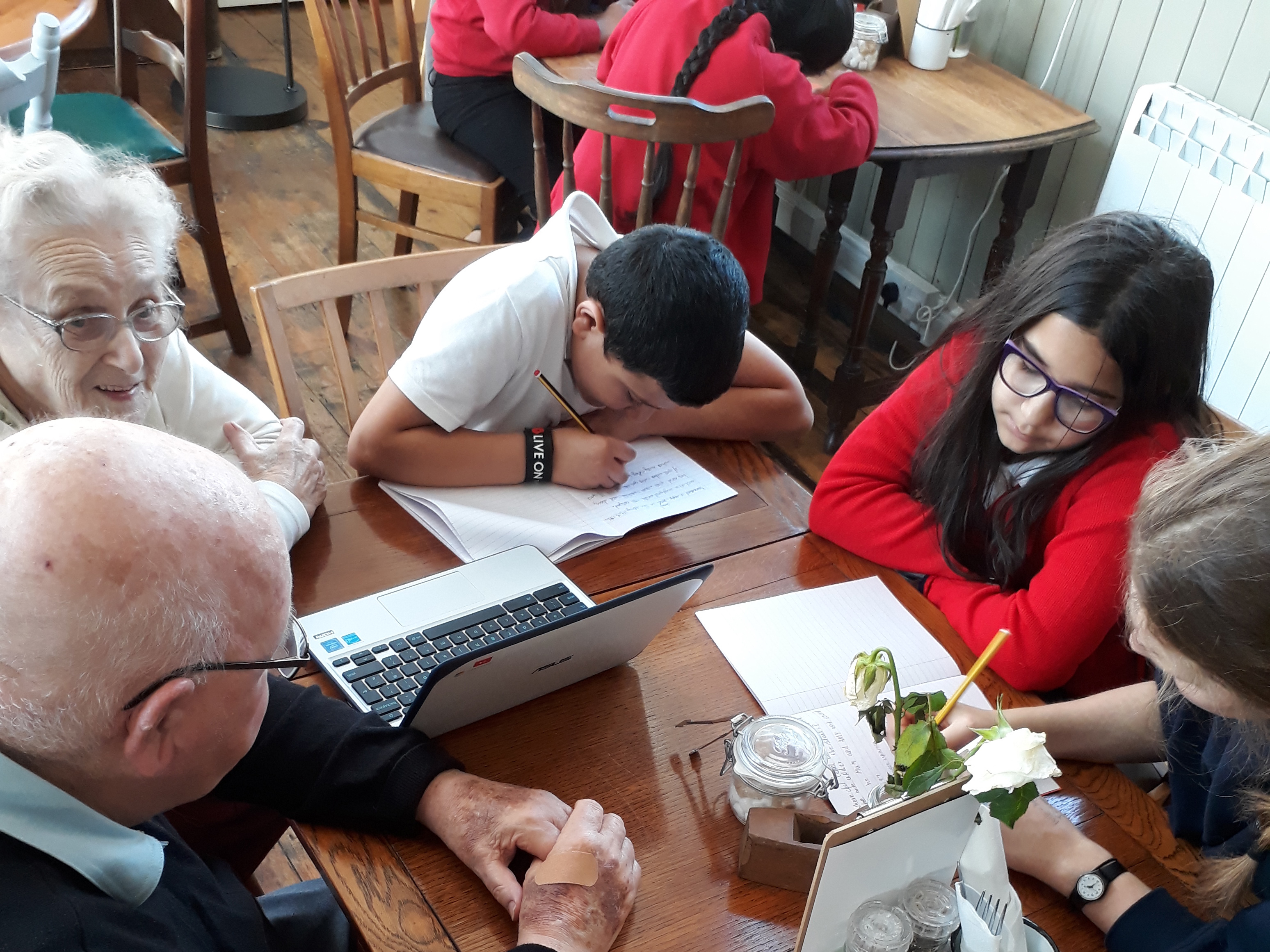 PENSIONERS met up with Cathays school children this week for a last history session sharing memories from their youth.
Year five pupils from St Monica's Church in Wales Primary School have been meeting the seniors every Wednesday since November to retrace the lives of local men in World War One.
The OAPs have been talking about their life after war at Pentyrch St Baptist Church in Cathays. 
Sylvia Merrick, 88, from Cathays said: "It's been lovely, it's been helping us remember things. When you are on your own, it's all about getting out and meeting people."
This week the children have been asking their interviewees about games they used to play when they were younger.   
Mrs Merrick told the children about games such as donkey, which involved throwing a ball against the church wall.
As a teenager Mrs Merrick went to church dances where she met her husband. They were married for 62 years before he died.
"It was a good long time, but it is never long enough," she said.
The children have been using their interviews, recently restored memorial boards and research from Cathays Heritage Library to find the living descendants of local men listed in the church as having served in World War One.
Church minister Rob Morse, who runs The Table café, said: "I know the seniors have enjoyed remembering and bringing photos of weddings and family.
"Obviously our seniors cannot remember World War One itself, but some were very close."
The children will use their research to create a project on World War One and hope to find the relatives of the young men by Easter.
They will then then invite those descendants to a centenary service in November to remember and celebrate the lives of the soldiers.
If anyone has any information on the living descendants of local men listed in the church please contact Rob Morse at the Pentyrch St Baptist Church here 
Alternatively get in touch with head librarian at Cathays Branch and Heritage library, Katherine Whittington on 029 2078 5580.