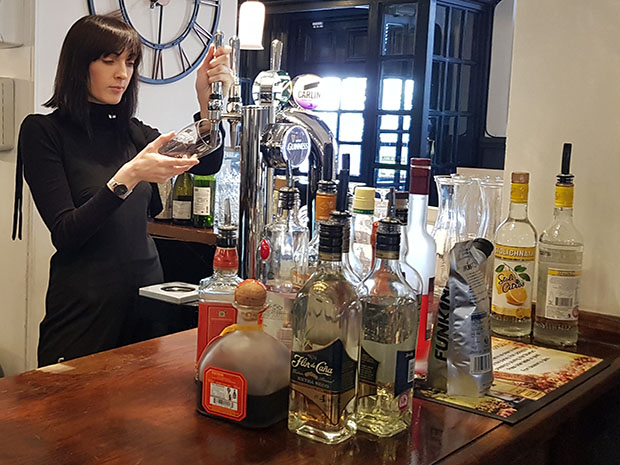 A COUPLE who grew up in Rumney have revamped a former restaurant and reopened it as a traditional family pub.
The Sir Henry Morgan Pub, on Newport Road, became a restaurant last year. New owners James and Karen Rees say they want to give people their local pub back.
"We want to create a pub that we would want to drink at. When we told people we were opening again they were overjoyed and said they couldn't wait.
"It's a family environment and everyone is welcome," said Mr Rees.
"The people of Rumney have their local back and that's our message to them. It's a family environment and everyone is welcome."
Mr and Mrs Rees have worked in the industry for over 20 years but say they could not down the chance to run the pub.
"We've worked for other people but this is our dream," said Mr Rees.
"Everyone who we employ has worked for us before. We try and create a family atmosphere and only employ local staff.
Chessele Brierton, from Roath, who is promoting the new venue, said: "I love this community because everyone helps out and gets involved.
"We want residents to get involved, give us ideas and tell us what they want from us."
A meal with starters, mains and dessert will cost less than £20.
"We want people to eat at value prices and to come in a few times a week. We don't want people to break the bank to come here," said Mrs Rees.
The pub will also be open in the morning from 10am to serve breakfast.
For more information click here.