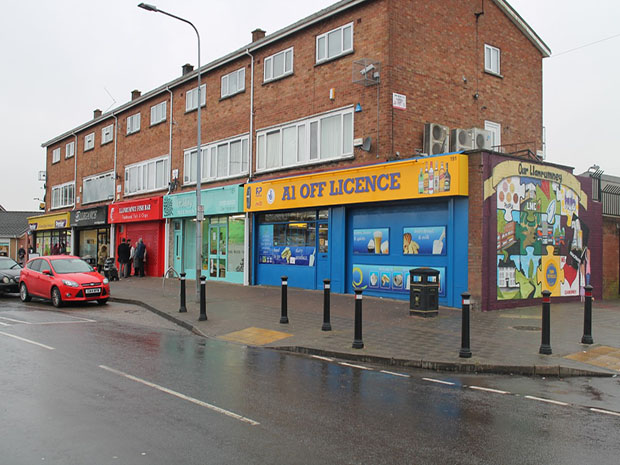 A BUSY shopping area has been given a new lease of life thanks to a £150,000 refurb.
Bike racks have been installed, trees planted and the pavement repaired around Burnham Avenue shops in Llanrumney, as part of Cardiff Council's Neighbourhood Renewal Scheme.
Leigh Ann, 18, from Rumney, who works at the hair salon Ellegance said: "The area looks a lot nicer with the redevelopment and we thank the council for their work.
"It's given the area something different and it looks more attractive for people to shop at."
Permission to begin the work was granted in 2013 but the work started two years ago.
More parking bays, bins and bollards have also been added.
Councillor Keith Jones praised the redevelopment saying: "We welcome the regeneration investment into the popular Burnham Avenue shops. It was funding that we bid for in 2012/13.
"We are delighted as the shops are affectionately known in Llanrumney. They are an important part of community life sitting next to the medical centre.
"We are determined to fight and win for every penny of public funding we can access. The people of Llanrumney deserve nothing less."
Elaine Smith, 64, from Llanrumney has worked as a lollipop lady at the shops for over 35 years.
"The area looks really impressive now and it is attractive for the community who shop here.
"Having worked here for so long, I can see the work that has been put in and it makes me really happy.
Councillor Lee Bridgeman added: "Any investment in Llanrumney has to be good for the community. We will continue to fight hard for further funding opportunities.
"Regeneration is just one pot of funding. We are working hard bring a youth provision back into the area as well as securing the long term future of our football clubs."
Cabinet member for housing and communities, Lynda Thorne said: "The council is committed to investing in local communities and we are working to create better places for people to live, work and shop.
"We're grateful to the Llanrumney members for their input into this scheme which really brightens the area."