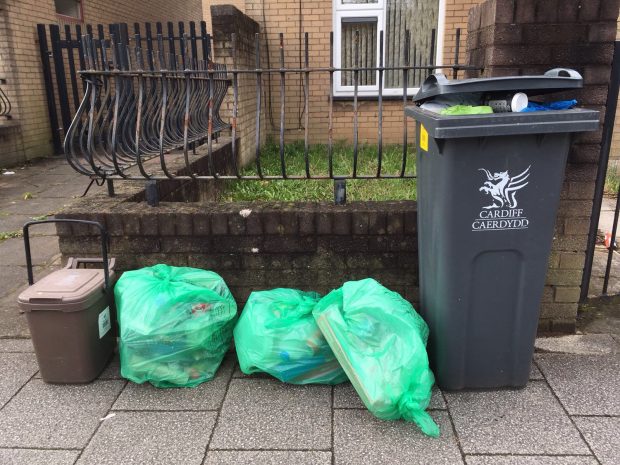 PEOPLE living in Rhiwbina and Ely will be first to trial a new glass-recycling scheme in Cardiff.
The changes are part of plans to save £38,000 from recycling collections. Residents will be asked to separate glass recycling into special caddies, which will be provided by the council.
According to the draft Capital Programme, £300,000 will be spent on "a separate glass collection to residents, so reducing processing and treatment costs."
It will also help the council meet Welsh Government recycling targets: current levels are 64 per cent but this has to rise to 70 per cent by 2025.
Cabinet member Michael Michael said: "I firmly believe the public strongly back what we are doing." But reactions to the proposed changes are mixed.
Pauline Southwood, 71, has lived in Caerau for 15 years. As a pensioner, she worries about the extra costs from washing her glass.
"I refuse point blank to wash bottles. I'm on a water meter and if the council want them washed they can wash them. I have no intention of paying for increased water consumption," she said.
"I'm a pensioner on a fixed budget and every penny counts."
Morag Redman is a grandmother living in Llanishen. She said: "It's fine if you could lift. But too heavy for people on their own with no help." 
Bethan Collins lives in Rhiwbina with her young family and thinks the change is positive: "Recycling is so important for our planet. Think of our future generations."  
The proposals signal a shift in approaches to waste management. Coun. Michael confirmed that a new truck will be bought for the trial, but the scheme won't incur any additional costs.
"We are at present going through a new procurement process for our refuse fleet and the glass trial has been built into it so costs are not a concern," said Coun. Michael.
More than three-quarters of people support the move towards separate glass collection according to the budget consultation results, with the highest level of support among residents aged over-55.
Many of the older members of Rhiwbina remember the time when they got money back for their pop bottles. Philip Jones said: "I always recycle my bottles. It is a shame they stopped the 3d deposits.
"I made a fortune as a teenager collecting them and returning them to the pub, especially the ones from the Corona factory on Ty Glas Road."