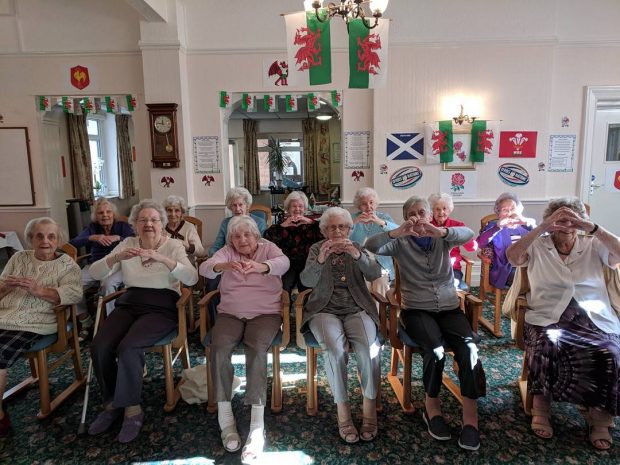 NEW fall prevention classes for the elderly started in Radyr on Friday.
The aim of the classes is to reduce the risk of elderly people falling by increasing their balance and strength through exercises.  
The classes are run by the public interest company Elderfit, in collaboration with Age Connects Cardiff.
Gareth Bartlett, Director at Elderfit UK, said: "The sessions are fun, educational and increasingly challenging – but most importantly they are engaging, thus reducing isolation and loneliness.
"Elderfit provides a social element where individuals can meet like-minded people, make friends, and get fitter whilst doing it."
Lisa Trigg, whose mother, Pat Trigg, 79, has been attending the classes at Whitchurch Community Centre for over a year, said: "My mum just wasn't as steady on her feet as she should be, so I suggested she started going to these classes. She's a lot stronger and more confident now.
"She really enjoys the classes and stays for a coffee afterwards and has met some really nice people. It made a real different for Mum to see it was people like her at the classes."
Mr Bartlett said: "The improvements we have seen have been incredible. We have worked with individuals who were unable to get out of a chair unaided but can now push themselves up. We have many individuals who would walk with a stick, but now have the strength and confidence to walk unaided.
"The biggest improvement is in confidence. Some participants say they now feel confident enough to walk up the stairs, or are confident enough to pick up their grandchild.
"These little improvements, which we may not see week in week out, is why we love doing it so much. Everyone is able to continue with their daily lives the same way everyone else does, they are no longer limited because of their age."
The classes are held from 12.30pm to 1.30pm on Fridays at Radyr Methodist Church.