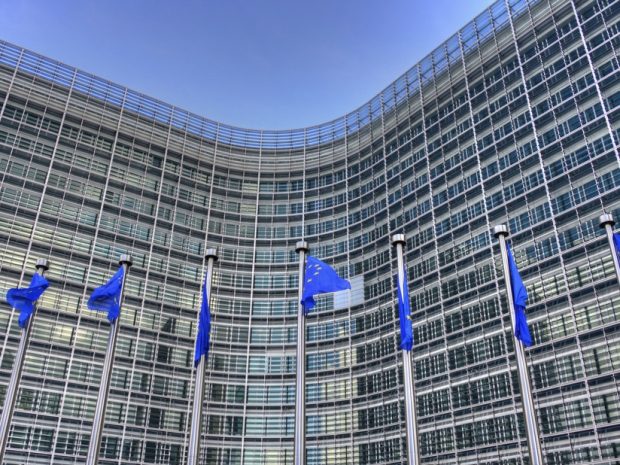 CARDIFF is being ignored in negotiations over Brexit, council leader Huw Thomas said after visiting Brussels this week.
Coun Thomas described a "gloomy outlook" at the Core Cities meeting on Monday and an emerging culture of "us and them" in discussions about Brexit.
He was part of the Core Cities UK delegation which met chief Brexit negotiator Michel Barnier at the European Commission.
Core Cities UK is comprised of 10 major UK cities and campaigns to ensure voices outside London are heard on political and economic matters.
One reason the group asked for the meeting was to protest against David Davis's refusal to meet the group or give cities outside London a seat at the table when discussing Brexit.
Coun Thomas said: "Since the referendum 18 months have passed, yet David Davis still has not agreed to meet with Core Cities leaders. It is frankly difficult to understand how he can represent the concerns and ambitions of our cities when he refuses to meet the democratically elected leaders of those cities.
"Now we are leaving, I felt a palpable sense that that partnership was continuing without us, with the EU was now looking out for its own interest, where previously they would have been looking out for ours.
Daniel Ferrie, spokesperson for Michel Barnier said: "Mr Barnier's door is always open to meet with different groups from the UK but, as chief negotiator for Brexit, he must also consider the other 27 countries."
Spokesman for the Core Cities UK, Will Mapplebeck, said: "Brexit isn't just a Westminster issue and it is important that the UK government talks to Welsh and Scottish ministers as well as involving the UK's core cities which represent a quarter of the UK economy."
Guy Verhofstadt, chief negotiator at the European Parliament, also confirmed his commitment to hold a cities summit meeting in Brussels later this year.
This would consider the impact of Brexit on cities, including the question of Britons retaining their EU citizenship post-Brexit, said Coun Thomas.
Mr Mapplebeck said: "This summit will help improve and strengthen links between cities across Europe to discuss the way we can continue to work together in the future."