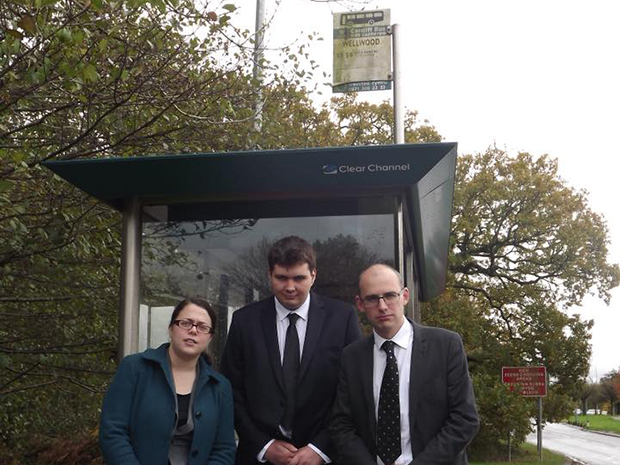 A PLAN to give pupils free transport to a Cardiff high school was voted down at last night's full city council meeting.
The Welsh Liberal Democrat amendment to the council budget proposed spending £336,000 so pupils living over 2.5 miles away from their high school could travel to school for free.
But it was voted down by by Welsh Labour, Welsh Conservatives and Plaid Cymru.
Pentwyn and Llanederyn councillor Emma Sandrey was disappointed and felt Labour and Conservatives were "wedded to their own ideas".
"As long as Llanishen High is the catchment area school, our children deserve a free bus to get there. The council had a chance to act and instead Labour and the Conservatives let our community down," she said.
Joseph Carter, Welsh Liberal Democrat councillor for Pentwyn and Llanedeyrn, told the meeting: "If you care about education, you will support our amendment; our proposals are realistic.
"It is not just an issue in Pentwyn, it is the same for any child living far away from school, such as in Butetown, Ely and other parts of Cardiff," he added.
Coun Carter said Labour would have had to "swallow their pride" to accept their proposal last night.
But Lynda Thorne, Welsh Labour cabinet member for housing and communities, tweeted that the catchment areas were the problem:
Why didn't you introduce it when you changed the boundaries which created the problem?

— Lynda Thorne (@LyndaT48) February 22, 2018
An annual school bus pass costs £420 for pupils travelling from Pentwyn to Llanishen High School on the NAT bus service.
Natalie Jenkins, of Pentwyn, worries about the cost of sending her eldest son to Llanishen High School next year.
She would welcome free transport to Llanishen High School, as just being able to afford the £100 uniform is tough.
Ms Jenkins, 30, said: "The cost of living itself it tough. It is a disgrace that we have to pay that much for our children to get to their school."
Lucy Griffiths-Jones, of Pentwyn, has sent two of her children to Llanishen High School but feels the costs are unfair.
Ms Griffiths-Jones, 38, said: "It's simply not affordable for many. The NAT group are exploiting parents with the prices they're charging.
"My partner and I work hard. It is so unfair that some very close to our home get free travel and we don't. Many of my friends are single parents who struggle to get by."
Coun Carter said it was cheaper for students to travel on Cardiff Bus, but they would have to change at Roath Park, which takes longer.
Welsh Labour had not responded at time of publication.
Find out more about Cardiff Council's alternative budget proposals here.