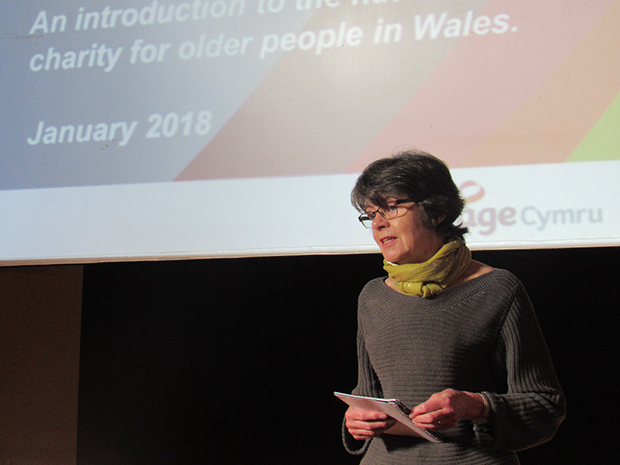 MEMBERS of the community group Llandaff 50+ will use a charity grant to tell the rich and untold history of Llandaff Castle.
Llandaff 50+ is a community group designed to empower the elderly community in Llandaff and the surrounding areas.
They hold regular weekly meetings on a variety of topics that have recently included poetry and history talks.
Ruins of the castle, which dates back to the 14th century and that some claim was burnt down by nationalist Owain Glyndwr when his rebellion spread south, can still be seen in the village close to the current cathedral.
The grant for the talk on the castle's history, was given on behalf of the charity Age Cymru, and amounts to £370.
It forms part of Age Cymru's 'Granwyn festival' campaign, which promotes artistic expression and creative projects amongst Wale's elderly population.
Danielle Reason, supervisor at Age Cymru's Whitchurch branch said: "Granwyn is a festival we run every spring, which helps encourage creativity in older life – this includes a grant. It encourages things like painting, storytelling or just anything to do with the arts."
Yvonne Apsitis, Chair of Llandaff 50+ said: "We're really pleased we got the grant, its only a small grant but now we're going to use this as a stepping stone for our storytelling ambitions.
"We will let our group learn the rich history of the castle and they can tell visitors about the castle and Llandaff as well – it's a city that people need to learn about, it was here before Cardiff!"
Ms Apsitis will use the grant to fund a professional storyteller to teach 20 members about the history of Llandaff city and the castle.
She said: "We'll use his expertise to teach 20 members the stories so then they can take visitor groups around the castle. It'll benefit everyone, our members, tourists and local schoolchildren who need to learn the heritage and history of their hometown."
Age Cymru also spoke to Llandaff 50+ about the range of services that they provide to a packed room at the community group's meeting hall, the Llandaff Institute on High Street.
Ms Reason said: "A lot of people don't know about us, and about what we do – as a charity we can't advertise as much as a company. We try to get out to events when we can and liaise with groups like Llandaff 50+ just to ensure people know the services we offer and can make use of them."
Jan Joyson, who is a Committee member of Llandaff 50+ said: "I'm glad they came out to tell us how to access these services, our members can definitely make use of them."
Those interested in joining Llandaff 50+ can find more information here.