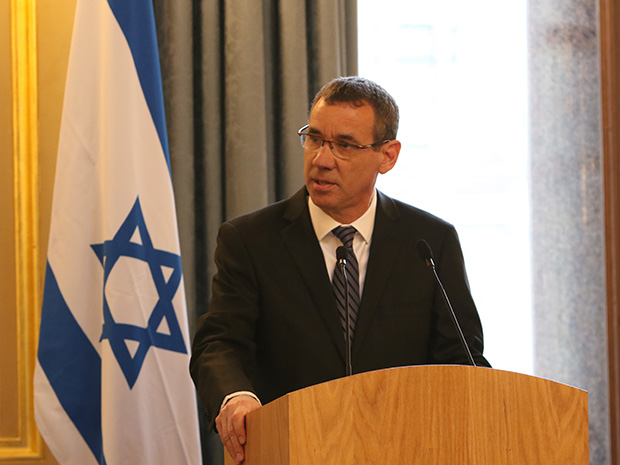 PROTESTERS are expected at Cardiff University when the Israeli ambassador to the UK gives a talk on Thursday evening.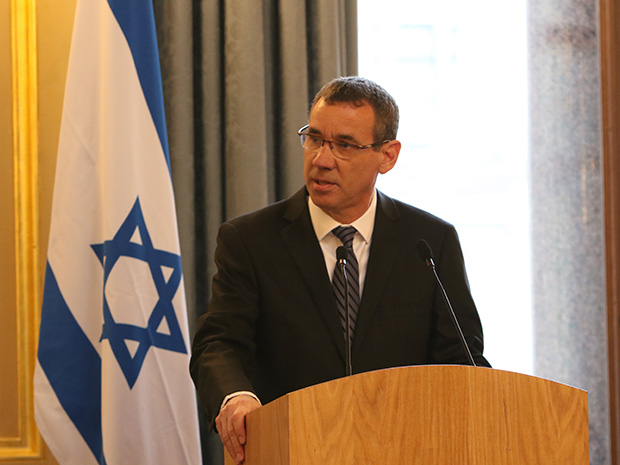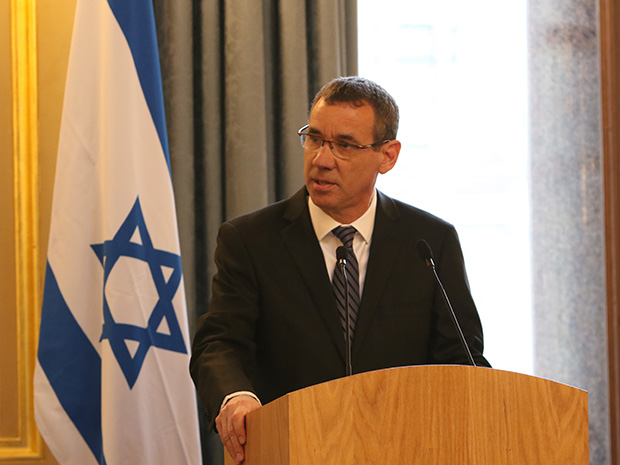 Israeli ambassador Mark Regev stands in front of an Israeli flag
Because of security risks, the free talk is restricted to university staff and students and the venue will not be revealed until the day. Mr Regev's identity was only revealed this week.
During the event, which is being organised by student newspaper, radio station and TV channel, Gair Rhydd, Xpress Radio and CUTV, Mr Regev will be interviewed on stage and take questions.
Before becoming ambassador in 2016, Mark Regev was chief spokesperson for the Israeli prime minister. He appears often on English-language news programmes to defend his country's position on the conflict with Palestine.
This month Mr Regev was greeted by protesters at three similar talks at universities in Exeter, Warwick, and Kent.
Jeff Hurford, of the Cardiff Palestine Solidarity Campaign, said: "We are appalled that (the student newspaper and radio station have) invited Mark Regev to speak, giving a platform to the official representative of a state that flouts international law and Palestinian human rights, and has denied entry to academics and activists from the UK who campaign peacefully against its policies.
"This year will mark the 70th anniversary of the Nakba (Catastrophe) when 750,000 Palestinians were forcibly expelled, more than 500 villages destroyed and 15,000 Palestinians killed. We will hold a peaceful protest to ensure that the ambassador's words do not go unchallenged, please join us at 5pm on March 1 at Cardiff University Students' Union on Park Place."
Adam Johannes, secretary of Cardiff Stop the War coalition, said: "We are protesting to ensure that the reality of Israel's policies towards Palestinians, that include the longest ongoing illegal military occupation of modern times, are publicised during his visit.
"Gair Rhydd's involvement in an Israeli state PR drive to visit campuses to whitewash war crimes is distasteful. Why are they not giving equal platform to those who defend human rights and international law at their event, but only giving a platform to a representative of the Israeli state?"
Liam Ketcher, editor of Gair Rhydd, said: "As a student media organisation we are neutral in our stance on the issue of Israel and Palestine, and we have invited Mr Regev to create an environment to listen to and challenge his views. We endeavour to honour the principle of the paper and its English translation, 'Free Word'."